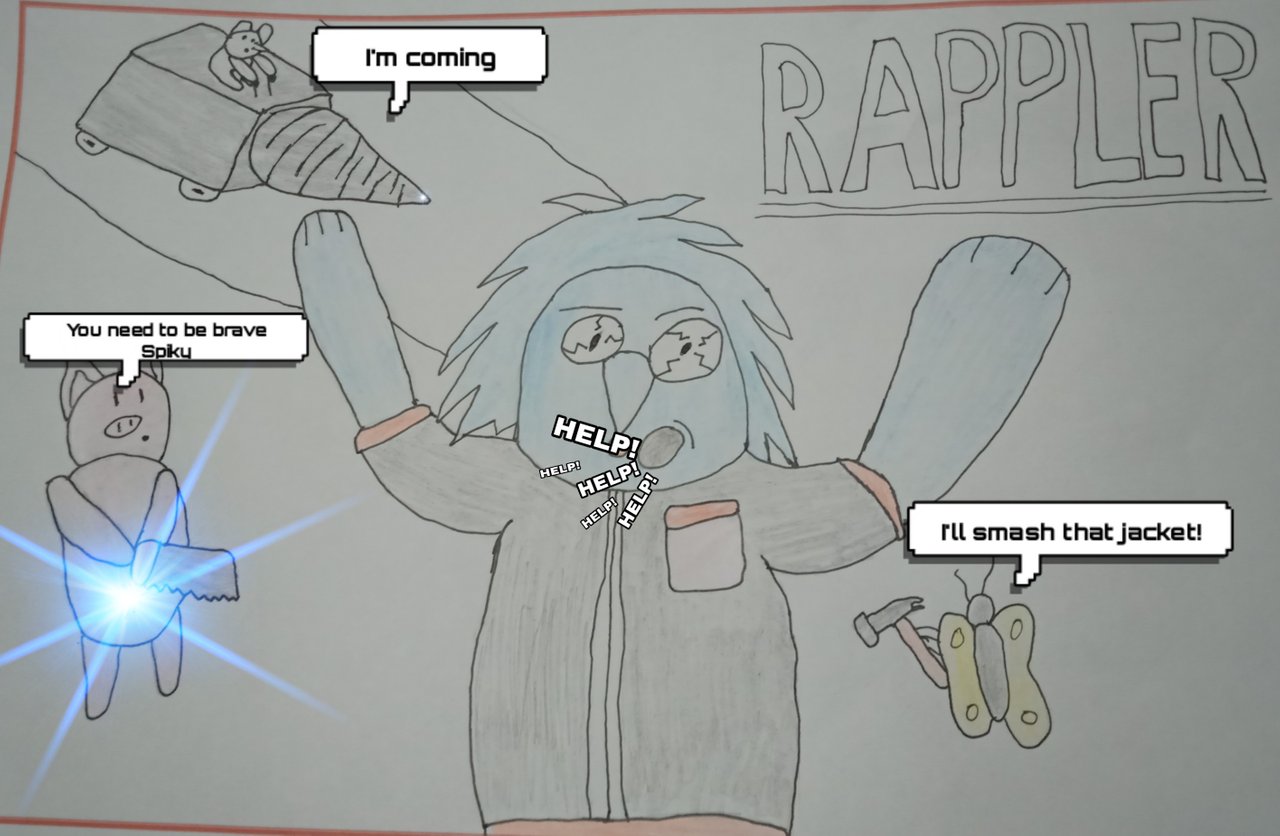 Spiky was stucked in his jacket and they tried their best to remove it.
Until they came up into the dangerous ways like using a wall drill, saw, and hammer.
They are all serious in removing that jacket away from Spiky. But Spiky is getting scared and nervous with what they are doing.
He needs help on removing the jacket and now he also need help to protect his self from his friends.