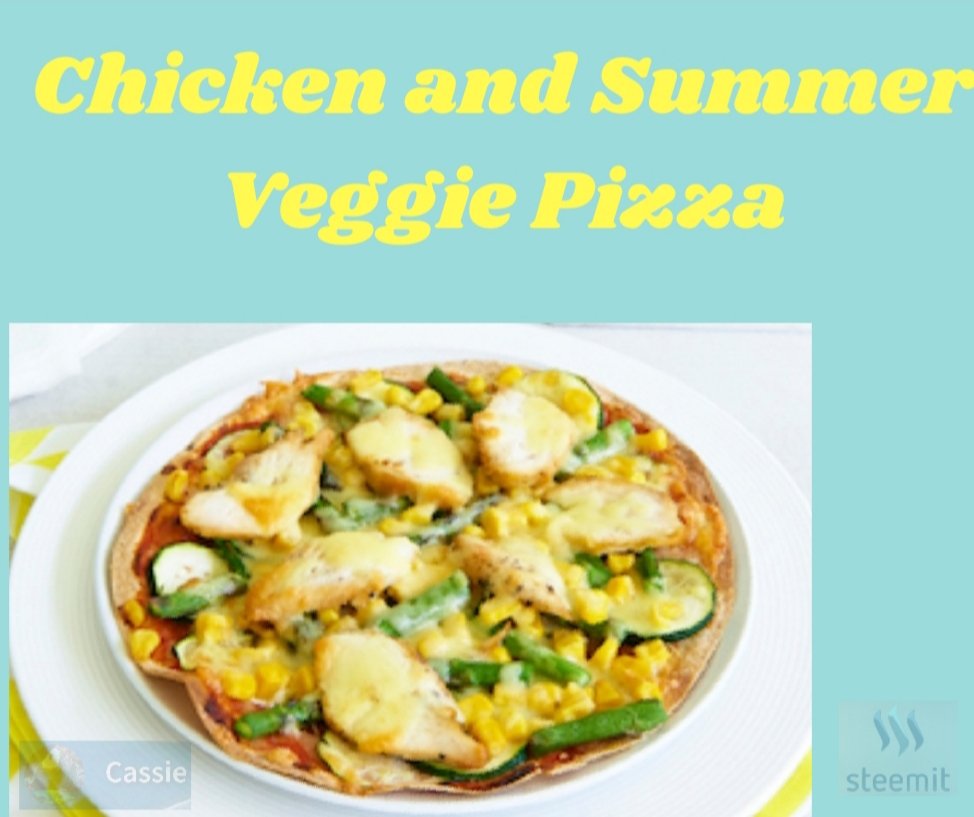 🔸️50 grams chicken breast fillets
🔸️cooking oil spray
🔸️salt
🔸️pepper
🔸️1/2 small zucchini
🔸️1/4 bunch fresh asparagus
🔸️1 medium wholemeal pita bread
🔸️1 tablespoon tomato passata
🔸️2 tbsp corn kernels, fresh or tinned
🔸️2 tablespoons reduced-fat cheddar cheese, grated
✔Meal Prep Day ✔
Heat a fry pan over medium-high heat and lightly spray with cooking oil.
Season chicken with salt and pepper and cook for 4-5 minutes on each side or until cooked through.
Set aside to cool.
If not serving immediately store in an airtight container in the fridge for up to 4 days.
✔Serving Day ✔
Preheat oven to 200C.
Thinly slice zucchini.
Trim the woody ends from the asparagus and discard.
Chop asparagus spears into pieces.
Spread passata over pita bread and top with zucchini and asparagus.
Sprinkle over corn kernels.
Slice prepared chicken breast and arrange over the pizza.
Sprinkle over the grated cheese and bake in the oven for 5-10 minutes or until pita is crispy and cheese is golden and melted.