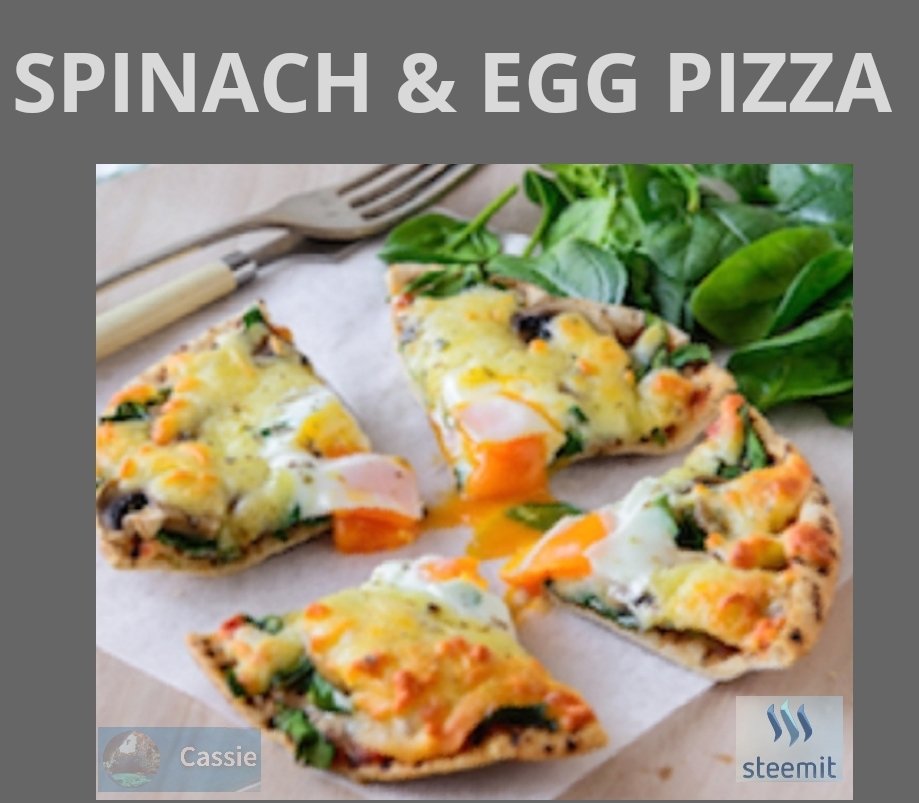 ◾1 medium wholemeal pita bread
◾1 tbsp tomato passata
◾1 free-range eggs
◾1 cup baby spinach
◾1/4 cup mushrooms, sliced
◾3 tbsp reduced-fat mozzarella cheese, grated
◾1/4 tsp dried Italian herbs
Preheat the oven to 200C.
Roughly shred half the spinach.
Place pita bread on a lined baking tray and spread with tomato passata.
Arrange shredded spinach and sliced mushrooms over the passata, leaving a small space in the centre.
Top the veggies with cheese, sprinkle over dried herbs and crack the egg into the middle of the pizza.
Gently cover pizza with a piece of foil, ensuring it doesn't touch the toppings and bake for 12 minutes.
Remove foil and bake a further 3-5 minutes until egg is cooked and cheese is golden.
Serve with remaining spinach.