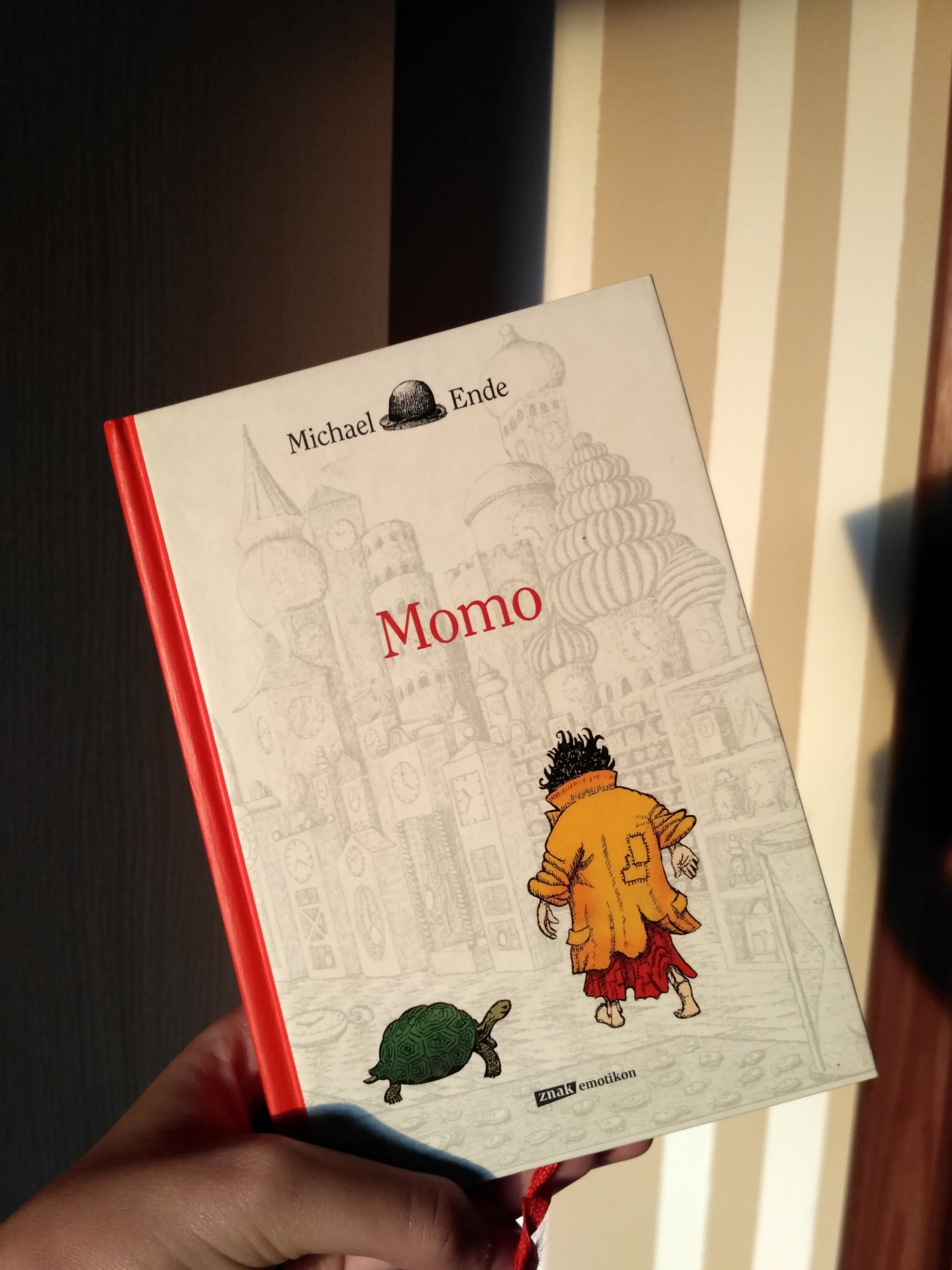 Cześć!
Dzisiaj opowiem wam o książce ,,Momo'' autorstwa Michaela Ende.
Opowiada ona o tajemniczej dziewczynce o imieniu Momo pojawiającej się znikąd. Szybko znajduje przyjaciół i stanowi wśród ludności pewnego rodzaju mediatorem. Potrafi wymyślać niesamowite zabawy, słuchać jak nikt inny i cieszyć się każdą chwilą. Niespodziewanie jej piękny świat zostaje zagrożony przez tajemniczych szarych panów, którzy kradną ludziom wolny czas i radość. Tylko Momo jest odporna na ich czary. I tylko ona, z pomocą tajemniczego mistrza Hory i żółwicy Kasjopei, może uratować świat przed wielką szarą rozpaczą.
Uważam, że książka jest świetnym odzwierciedleniem naszych czasów. Technologie zabierają nam czas, a my nawet tego nie zauważamy. Zachęcam was do przeczytania tej książki!
Cześć!
Hey!
Today, I will tell you about the book "Momo" by Michael Ende.
It tells of a mysterious girl named Momo appearing out of nowhere. He quickly finds friends and is a kind of mediator among the population. He can create amazing games, listen to others and enjoy every moment. Unexpectedly, her beautiful world is threatened by mysterious gray masters who steal free time and joy. Only Momo is immune to their spells. And only she, with the help of the mysterious Master Hora and the Cassiopeia turtle, can save the world from great gray despair.
I think that the book is a great reflection of our times. Technologies take our time away, and we do not even notice it. I encourage you to read this book!
Bye!