Cześć!
Ostatnio, gdy chodziłam po ogrodzie, zauważyłam, że w wannie mojego psa ( zbudowana jest wanna dla mojego psa, aby sobie pływał i chłodził się w lecie kiedy tylko ma ochotę ) zamieszkała mała żabka. Obserwowałam ją przez parę dni i bardzo dobrze się jej tam mieszka. Deszcz nalał tam wody, więc ma gdzie pływać, wiatr przywiał jej listki, pod którymi chowa się na noc. Wychodzi tylko wtedy gdy zgłodnieje, a później wraca. Wanna narazie nie jest używana przez mojego psa, więc żabka ma ją tylko dla siebie. A tutaj macie pare jej zdjęć: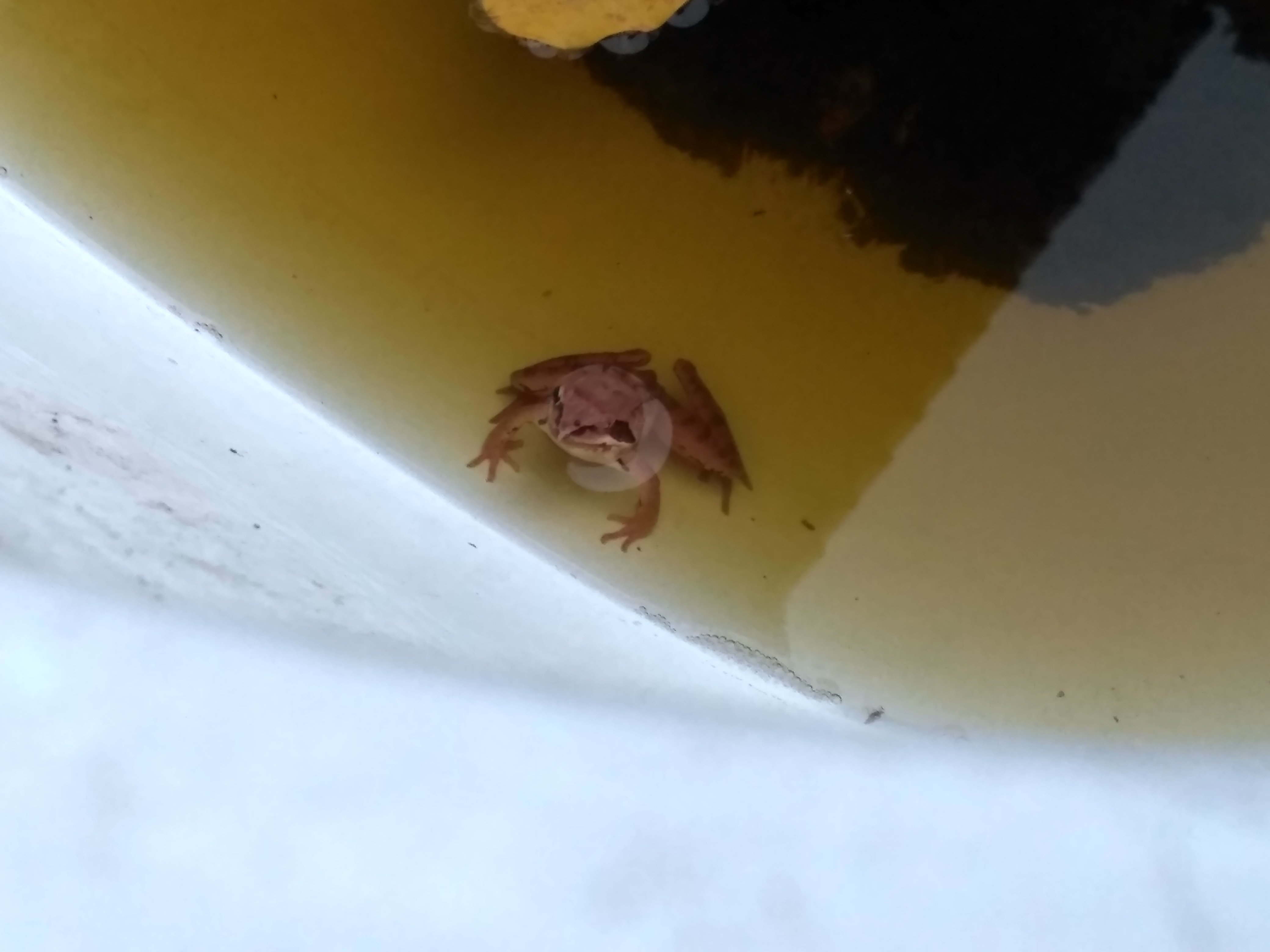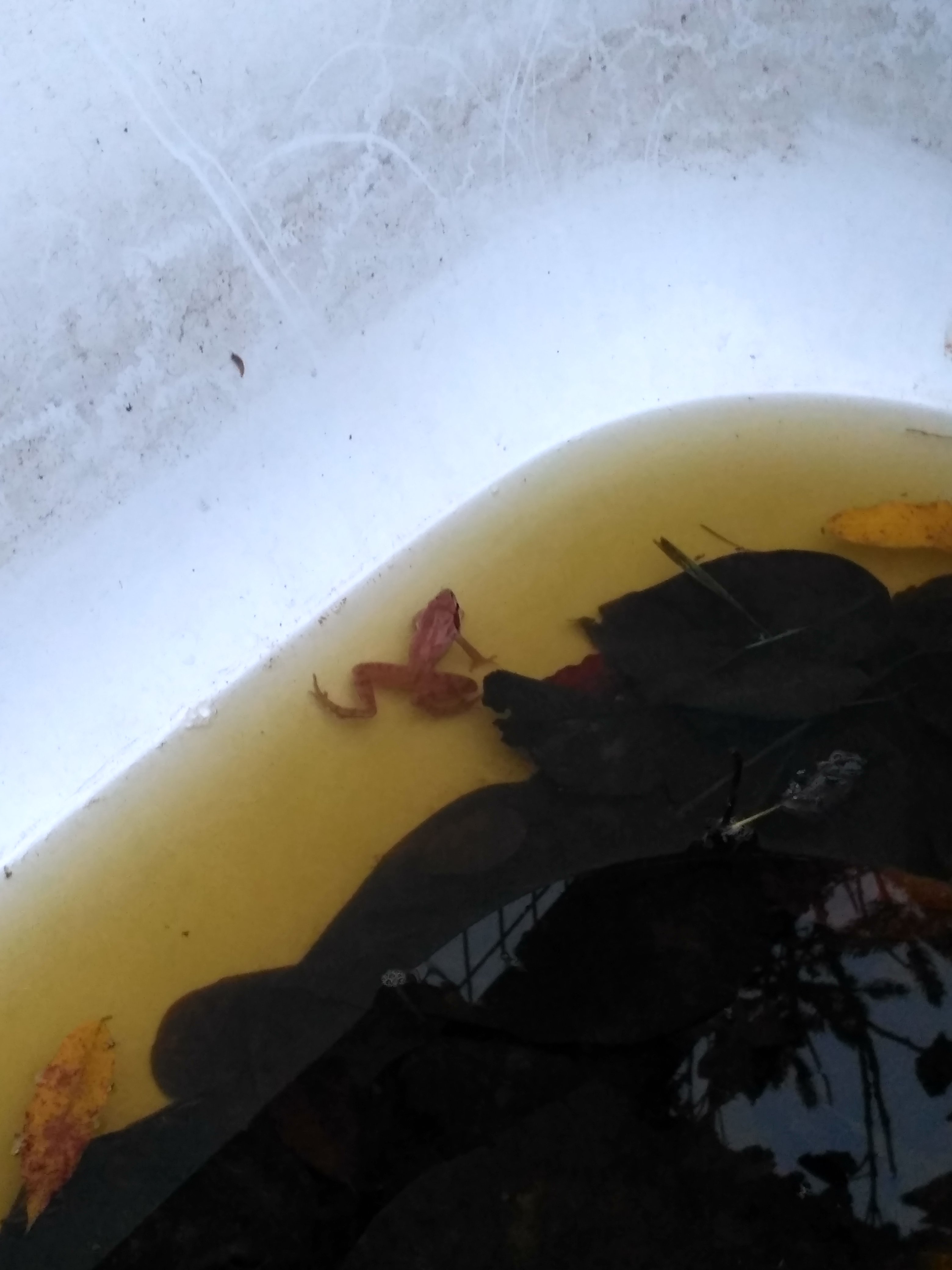 Jest naprawdę słodka i uwielbiam na nią patrzeć. Psiaki również się z nią zaprzyjaźniły i narazie jej nie przeszkadzają. Mam nadzieję, że zostanie tu jeszcze na dłużej.
Hey!
Recently, when I was walking in the garden, I noticed that in the tub of my dog ​​(a bathtub for my dog ​​was built to swim and cool in the summer whenever she wanted), a small frog lived. I've watched her for a few days and she's very well there. The rain poured water there, so he has a place to swim, the wind blew her leaves, under which he hides for the night. He only leaves when he gets hungry and then returns. Bath so far is not used by my dog, so frog has it only for himself. And here you have her photos: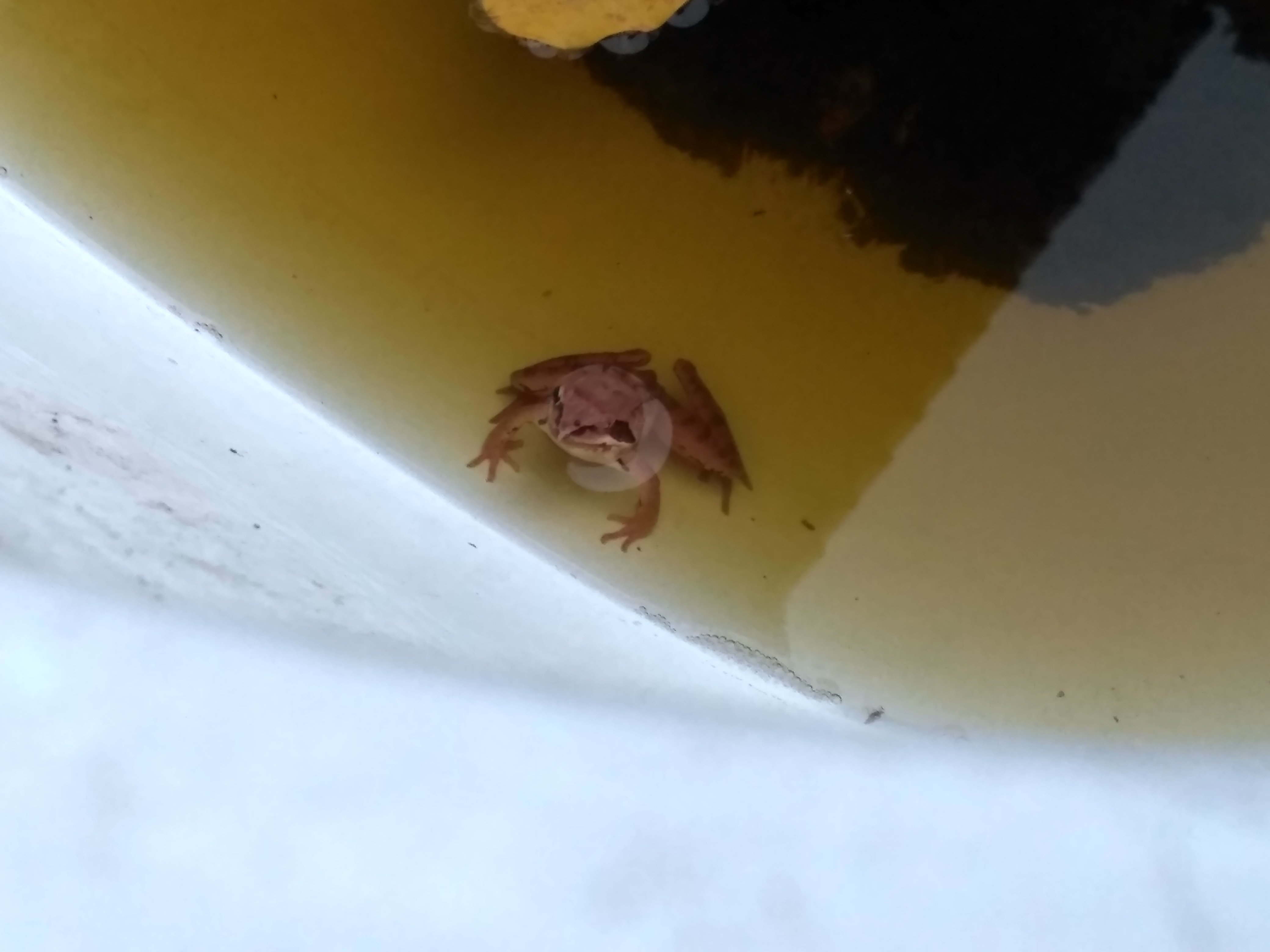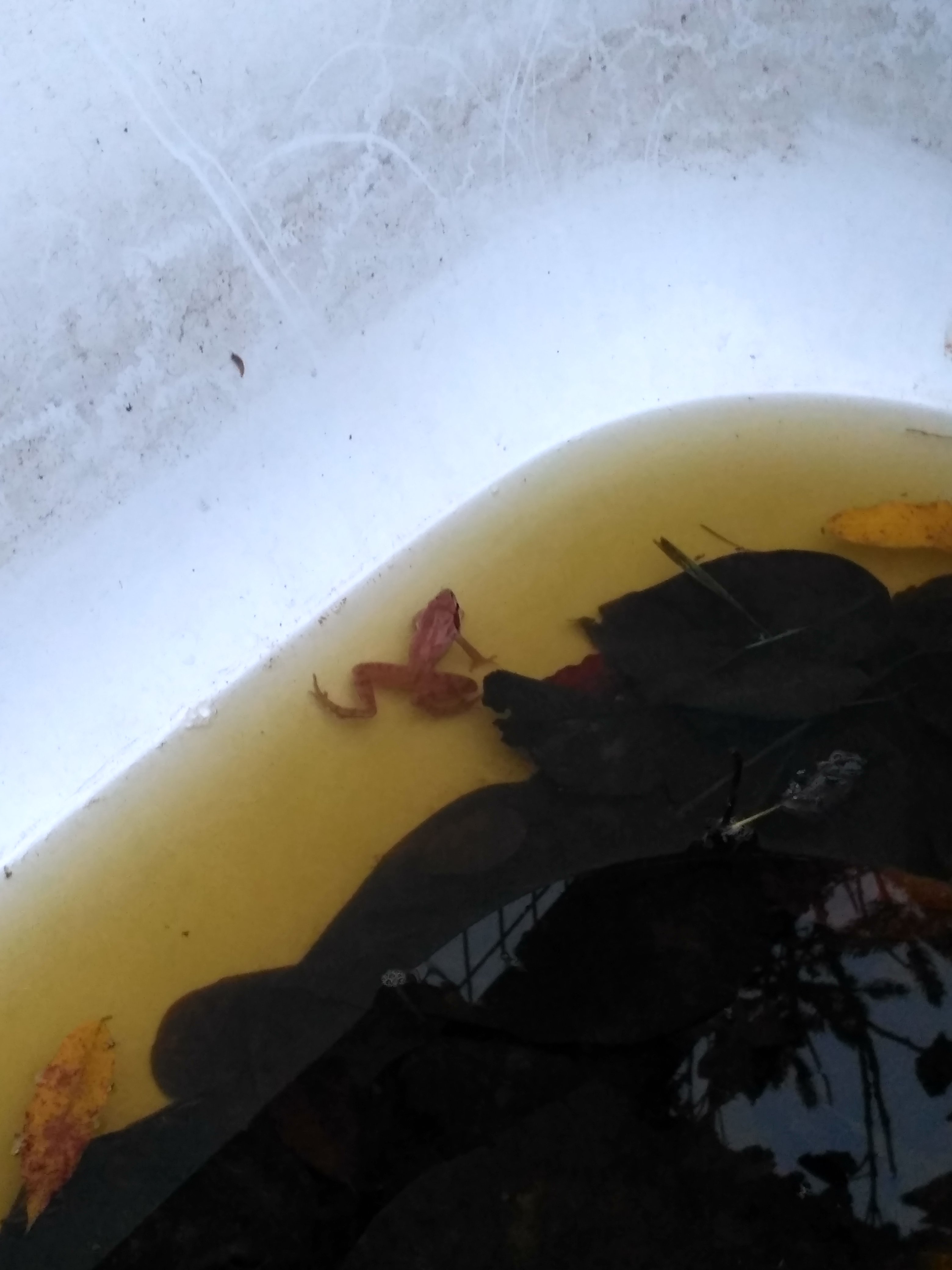 She's really cute and I love to look at her. Dogs have also become friends with her and do not bother her at all. I hope it will stay here longer.