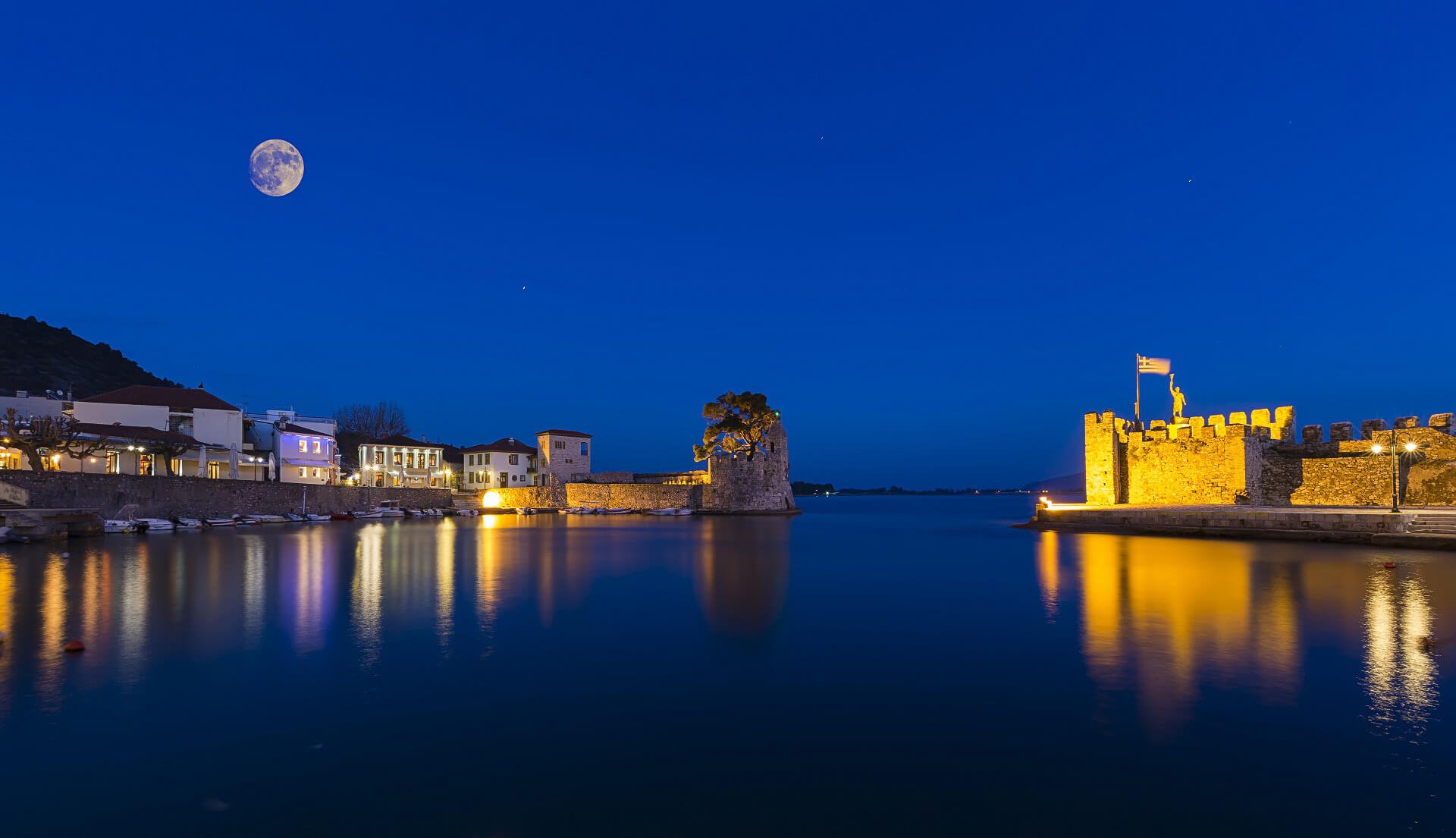 Castle
Nafpaktos Castle is located at the top of the hill that towers to the west of the city, at an altitude of about 200 meters. The grandiose fortifications, which have been created consecutively from antiquity to the Ottoman domination, are one of the most important and best-kept examples of fortress architecture in the country. The view from the castle at the entrance of the Corinthian Gulf is unique, especially in the evening lighting the lights of the Rio-Antirio Bridge.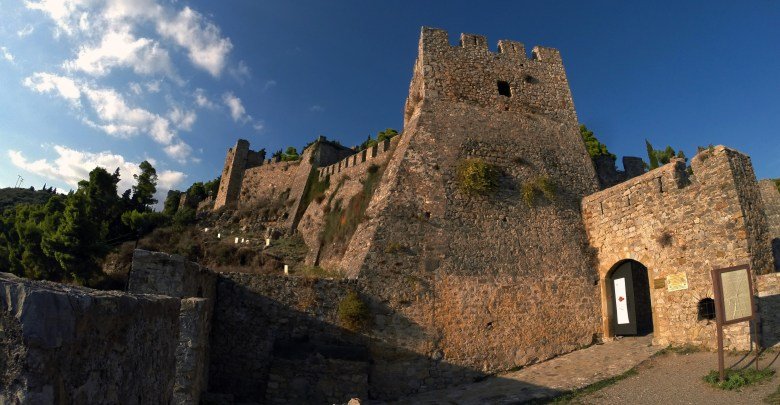 Port
The two arms of the Castle from the top of the hill end up at the sea and with two towers close the entrance of the harbor. This small, picturesque and multiphotographed harbor is the hallmark and heart of the city. It is the meeting point of the residents and has people every hour of the day.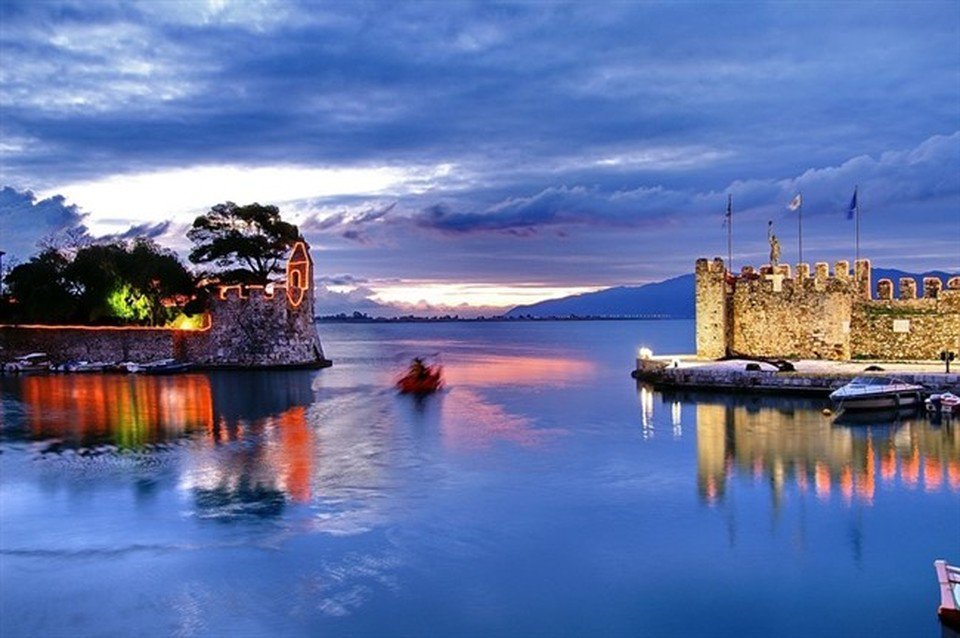 Clock
The clock of Nafpaktos was built in 1914 by the metropolitan Seraphim Damboite in a privileged location with panoramic views of the bay of the city, so it is worth visiting. You will find it uphill along the paved path behind Agios Dimitrios.
Stenopazaro
If you are in Nafpaktos, do not miss a walk in Stenopizaro, this picturesque paved alley with the two-storey traditional buildings near the harbor. Here, where the central market of the city was today, there are stylish cafes and shops that give life in the area. Stop at the stunning stone fountain at the base of the big plane tree below Agios Dimitrios.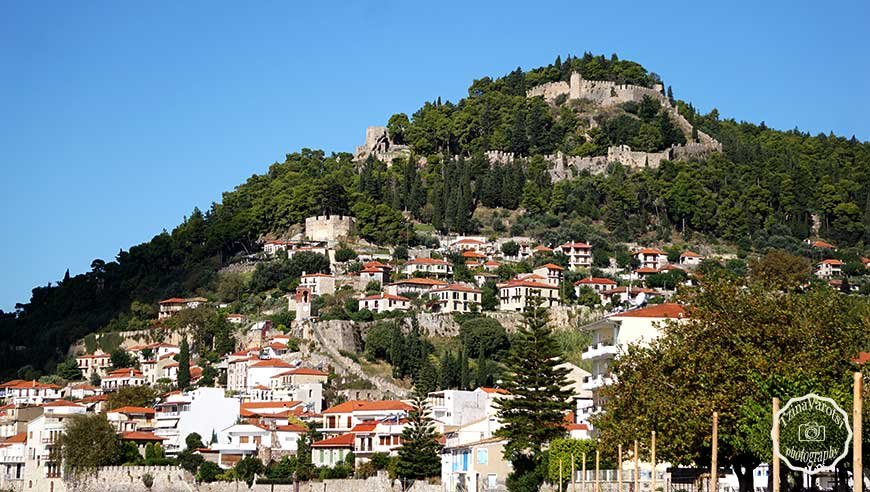 Fethiye Mosque
It is the first Muslim mosque in the city, built by sultan Vajiazet Velis as an offering to Allah for the occupation of Naupaktus in 1499. After liberation, it was used as a commercial store and today it has been renovated and used for cultural events.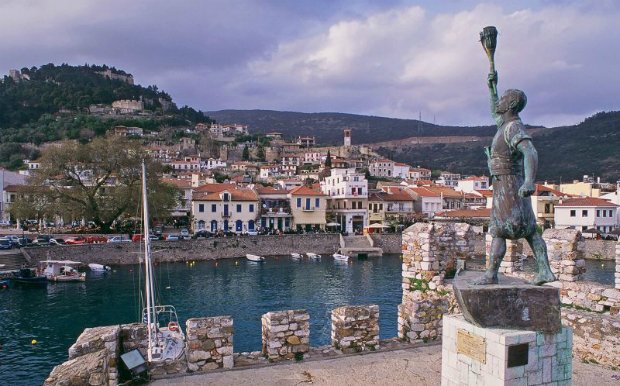 Saint Dimitrios
Light a candle in the metropolitan temple of the patron saint of Nafpaktos, Agios Dimitrios. The church has been operating since 1981 at the place where it was a smaller post-Byzantine church and, according to tradition, there was still a Turkish mosque at the same time.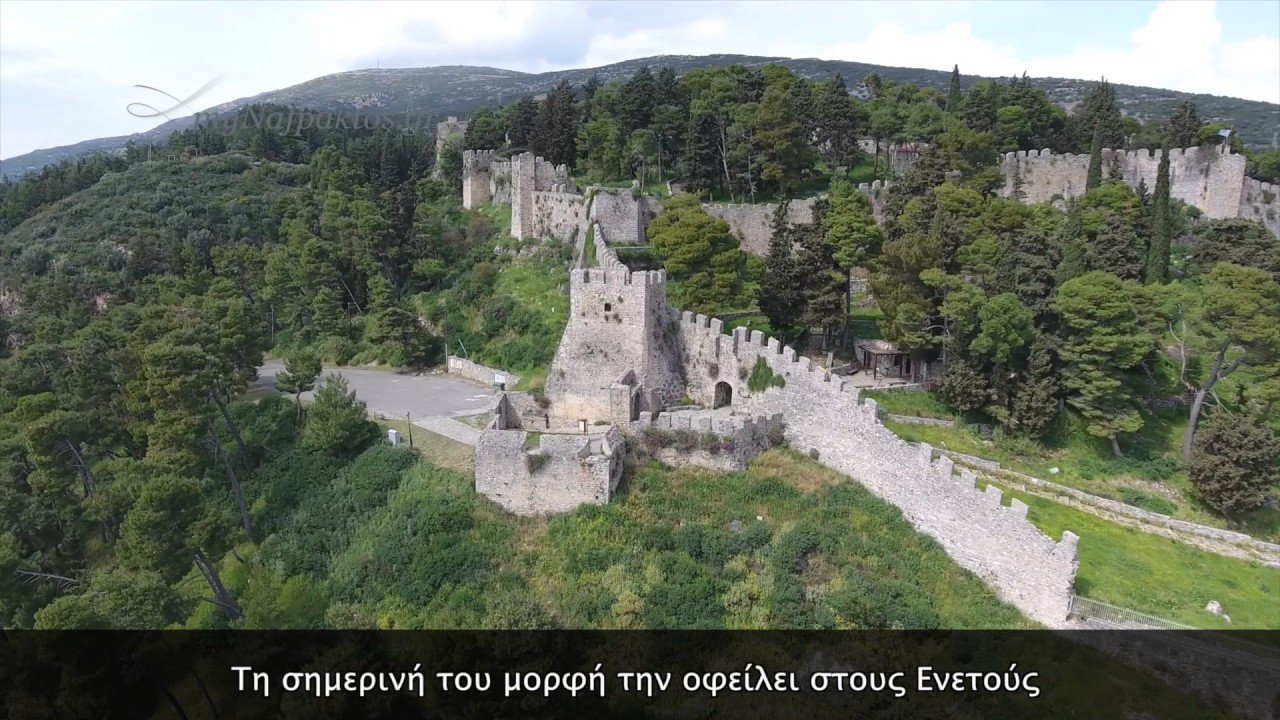 Tower Botsari
Above the harbor square we find Botsareika, a neighborhood with paved alleys, named after the Botsari Tower. The impressive building was built in two phases, in the 15th and 16th centuries, and was used as the residence of the city's rulers. After the liberation of Nafpaktos by the Turks, the building was occupied by General Noti Botsari, and today he belongs to the Demetriou and Aegli Botsari Foundation and hosts a permanent exhibition on the Battle of Nafpaktos.