Plagiarism may be a reason why you are being downvoted. Steemit recognizes that plagiarism is abusive and in many cases illegal, there is zero-tolerance. The Steem community and the internet are widely against plagiarism, ReggaeSteem does not reward or tolerate plagiarized content either!
You may have read my WARNING post targeted at spammers and abusive posters, plagiarism is abuse.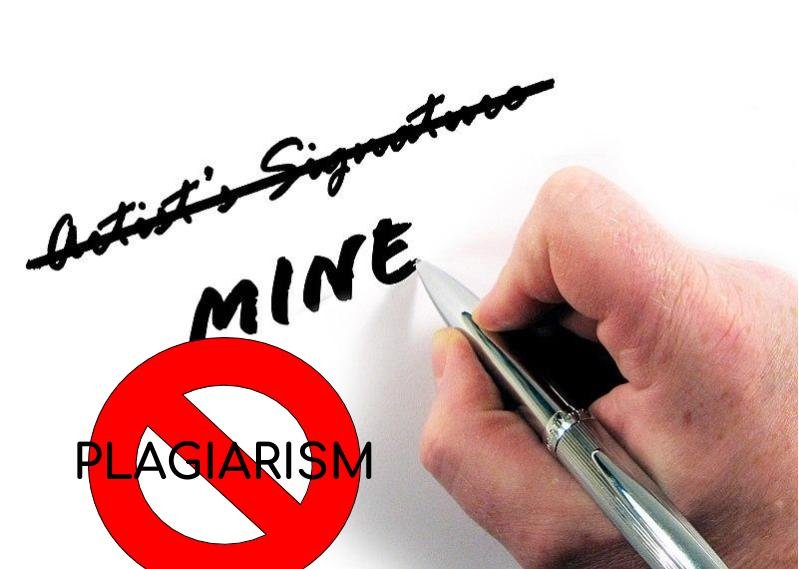 source
What is Plagiarism?

Plagiarism: the act of taking someone else's work and using it as your own. In other words, failing to get permission and/or providing an accurate source for content you did not create is a type of theft. Plagiarism.org says it much better than I ever could here.
Turnitin.com that infamous site that teachers use to catch lazy students identifies 10 types of Plagiarism TLDR: Rehashing someone's work, improperly citing, paraphrasing and copying with limited changes is plagiarism.
Why is Plagiarism Bad?

The same reason theft is bad, this isn't an ethical debate. Intellectual property rights laws (copyright, trademarks, patents, etc.) exist to protect people's work much like property laws exist to protect material wealth. Borrowing someone's work without their permission is like taking someone's money without their permission. Leaving a note (source citation, quotation, etc.) saying you took it doesn't necessarily make it okay either. Who would be cool if they found a note in their parking spot which read "borrowed your car"?
How To Avoid Plagiarism
Create your own content. Using your own photos, your own words, your own experiences is the simplest way to avoid being accused of plagiarism.
Form your own opinion from multiple sources or personal experiences and never copy & paste.
Obtain permission before using photos. Notice how many bloggers use stock photos? https://pixabay.com/ is a great source for free photos. Using a photo from a random website and accurately sourcing could be plagiarism if you don't have their explicit permission!
Provide sources and use quotations. If it isn't common knowledge, let us know where you obtained the information. Using statistics, figures, obscure facts, or anything that would have required someone's research without crediting them is theft.
How to find royalty-free images with Google: Tools > Usage Rights > Labeled for Reuse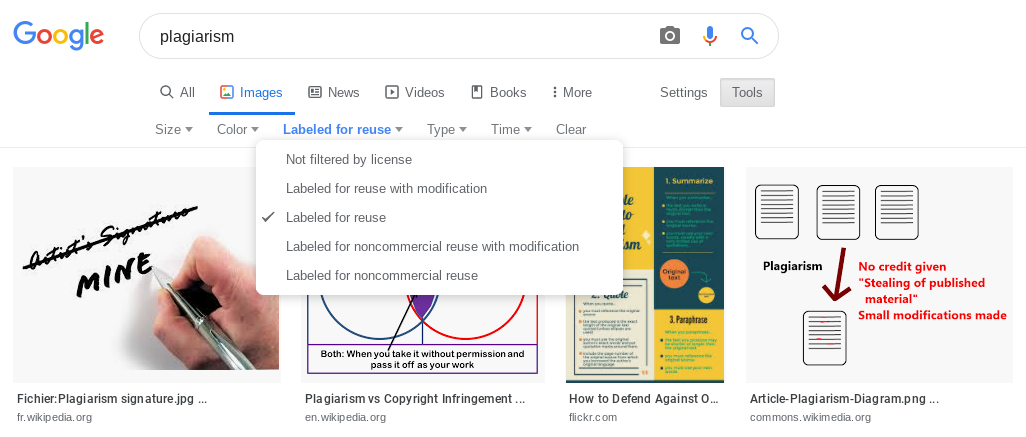 Source ;)
ReggaeSteem on Plagiarism

We recognize that intellectual property rights laws may vary across different jurisdictions but have zero-tolerance for plagiarism, theft or fraud on ReggaeSteem. ReggaeSteem does not reward or promote plagiarism; if you think your work has been plagiarized, or a poster has plagiarised someone else's work, please report it. ReggaeSteem rewards content creators not content copiers! In no way do we endorse the use of another person's work without giving proper credit.
---
Posted via ReggaeSteem | Reggae Culture Rewarded