Hello steemians greetings to y'all.
Happy new week and I'm sure your weekend was find abd splendid because my was stressful but it was still okay compare to the other weekends.
So last we were told in my class by our lecturer that we were going to have a test and partical at another location different from where our lectures do take place. At first we weren't keen about it, but then we had were kinda prepared about it.
So today our lecturer told us to move done to the location he told us we would be having our class.
We were not happy about it but we had to, so we waited for other students to arrive then we would all go together from there.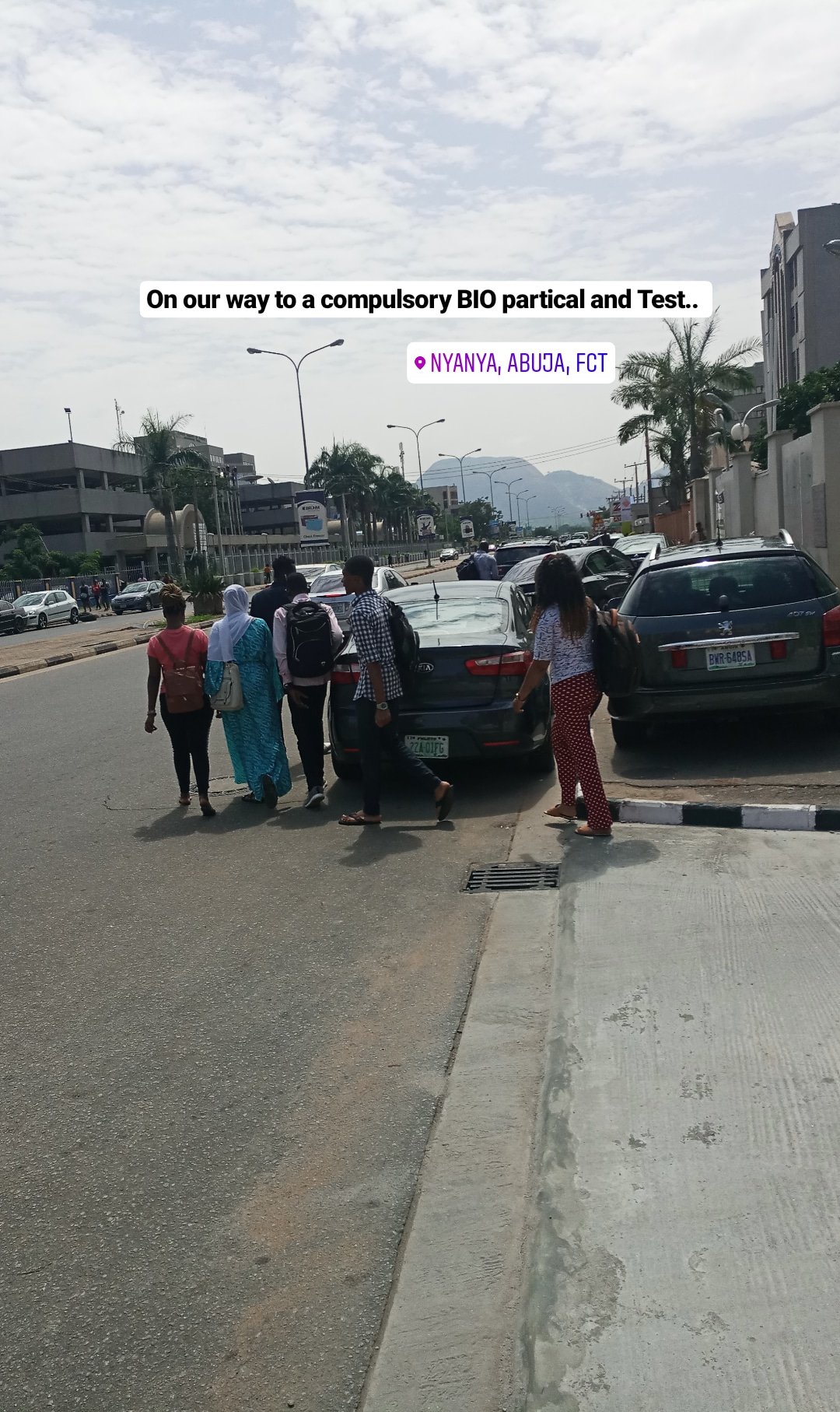 When we were complete, we left and on our way to the venue, we saw a car that took us for free before to a junction were we are to take a commercial bus.
We had a funny and annoying trip to the venue because we are new to the area and the means of transportation to that place which is busy, isn't easy.
We got there wrote our test and did our partical.
It wasn't a pleasant one but with friends it was fun.