I have been in Steemit for almost 2 years and I have known mermaidvampire for half of that. I was here before she did but back when I met her, she had 150 SP and I had 70 SP. I perfectly, remember how I told her in the Discord chat how I get no support and that I want to leave Steemit because it was hopeless. I do not have groups and I do not know what I'm doing. We belong to a group of Filipino Steemians that's how I met her.
She was nice since day 1. Starting that day, with her little SP she has been upvoting all my posts and I did the same to her. I was mainly posting BnW photogpraphs because I have nothing to post and I am not a blogger and I don't know what I should do here. Then one day, she told me, she was inspired by my BnW posts and she will make a game so she can give everyone some Steems. So she can support small fishes just like her. It was around April or May last year. I said go for it and in a few days, her GUESS THE COLOR GAME was born.
With no whale support or anything, she just has this small red fishes supporting her game. Truly what she has is something from the community and going back to the community. I have been a witness of how she constantly gives. I have the confidence in her that she can bring the Plankton Token to great heights so I am with her along the way.
I am now having more SP than her but we grew together with our mutual support. I grew more because she taught me the ways and I learned to invest in Steemit. I grew more because I learned to help curate small fishes just like she does. I grew more because unlike her, I don't have to split and give away my earnings every day. But with the Plankton Token, I am able to share more other than just curating small fishes. Check me out in the Plankton Discord.
I will be around and will always be the Plankton's friend. If you feel for Planktons, I would encourage you to come join us and be a Plankton's friend. Planktons need YOU!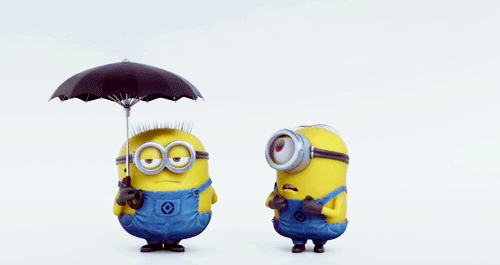 GIF from Giphy
Posted using Partiko Android