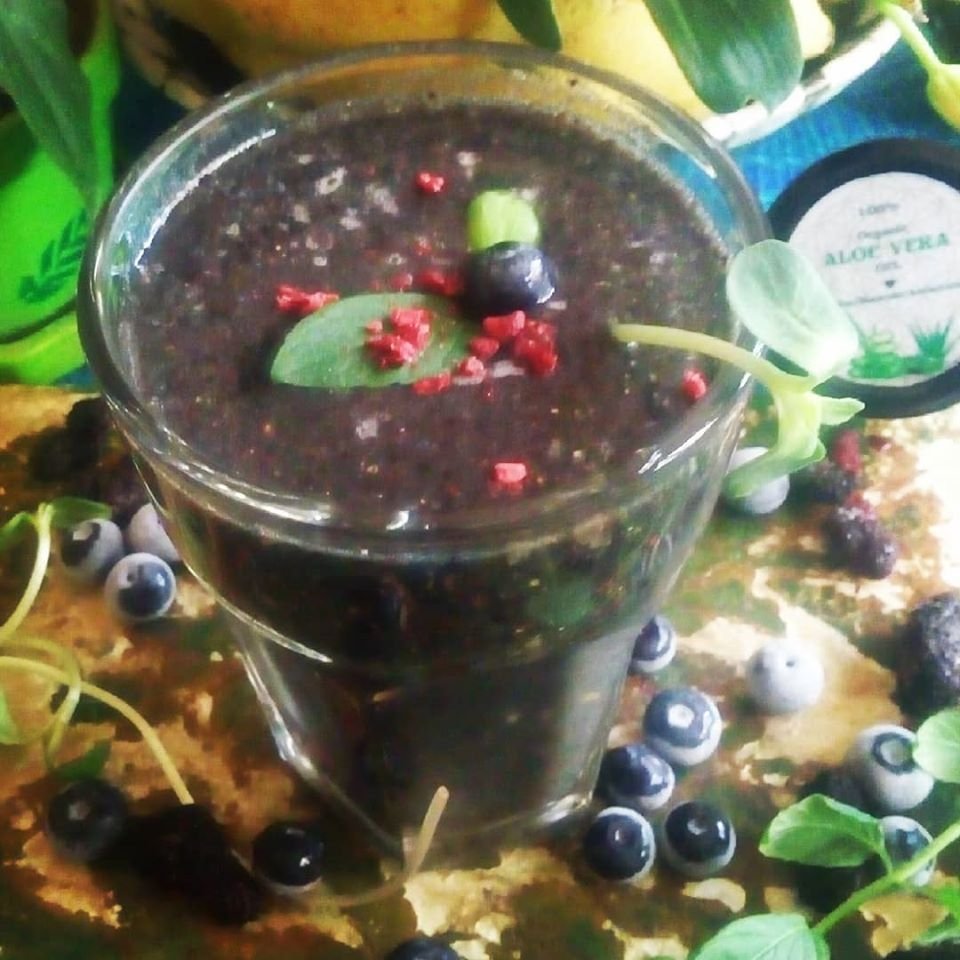 Having your freezer well stocked is the wisest decision anyone can make at this point.
Frozen berries & fruits, aloe vera, ginger/beetroot ice cubes, to mention just a few.
There is comfort in knowing that
You can always make your own delicious smoothies that are all good&good for you.
Besides, berries & fruits, sprouts & super foods are the highest vibrational foods on Earth & can be available to you at any given moment.
Today's shake - SMOOTH OPERATOR.
Banana
1 T chia seeds soaked in a glass of solar water
1 t flax seeds, ground
Bunch of berries such as
Blueberries
Mulberries
Raspberries
Strawberries
Blackberries
Goji berries
Bunch of fresh spouts
1 T Spirulina
2 T fresh aloe vera
Soothing & delicious, high vibe and empowering.
Cheers!