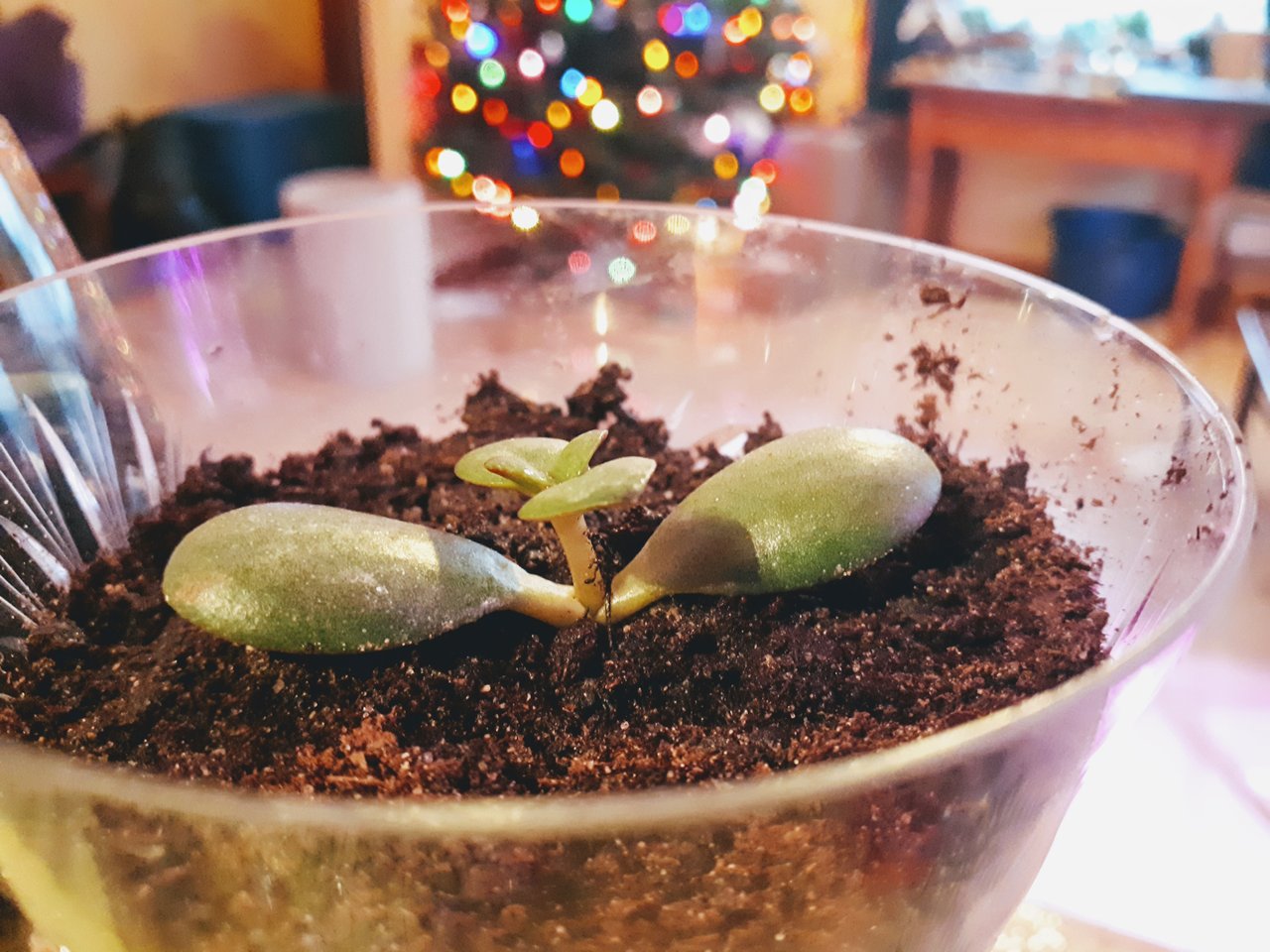 It's the week before Xmas, and most people I know are bustling around asking who wants what and buying this and that little thing.
I've never really been into that, I prefer to give gifts with meaning and usefulness, that won't be regifted or forgotten in a few days.
If you've been to my blog before you know I'm a diyer and a plant lover. With a whole bunch of baby Jade plants taking root and growing new leaves I thought what could be better than an upcycled gift of Crassula ovata, commonly known as Jade plant. Other common names for this gorgeous succulent are lucky plant, money plant or money tree. Maybe this gift from my heart will be more than a lovely plant to watch grow, maybe it'll bring my giftees luck and money! One can hope...
Please enjoy my photographic journey of creating some lovely upcycled Christmas gifts of living, luck and money bringing Baby Jade Plants.
FIRST step is having baby plants to transplant.
I have a lot a lot of Jade that I've grown from leaves knocked off of a massive Jade plant by my kitten. Like, a lot...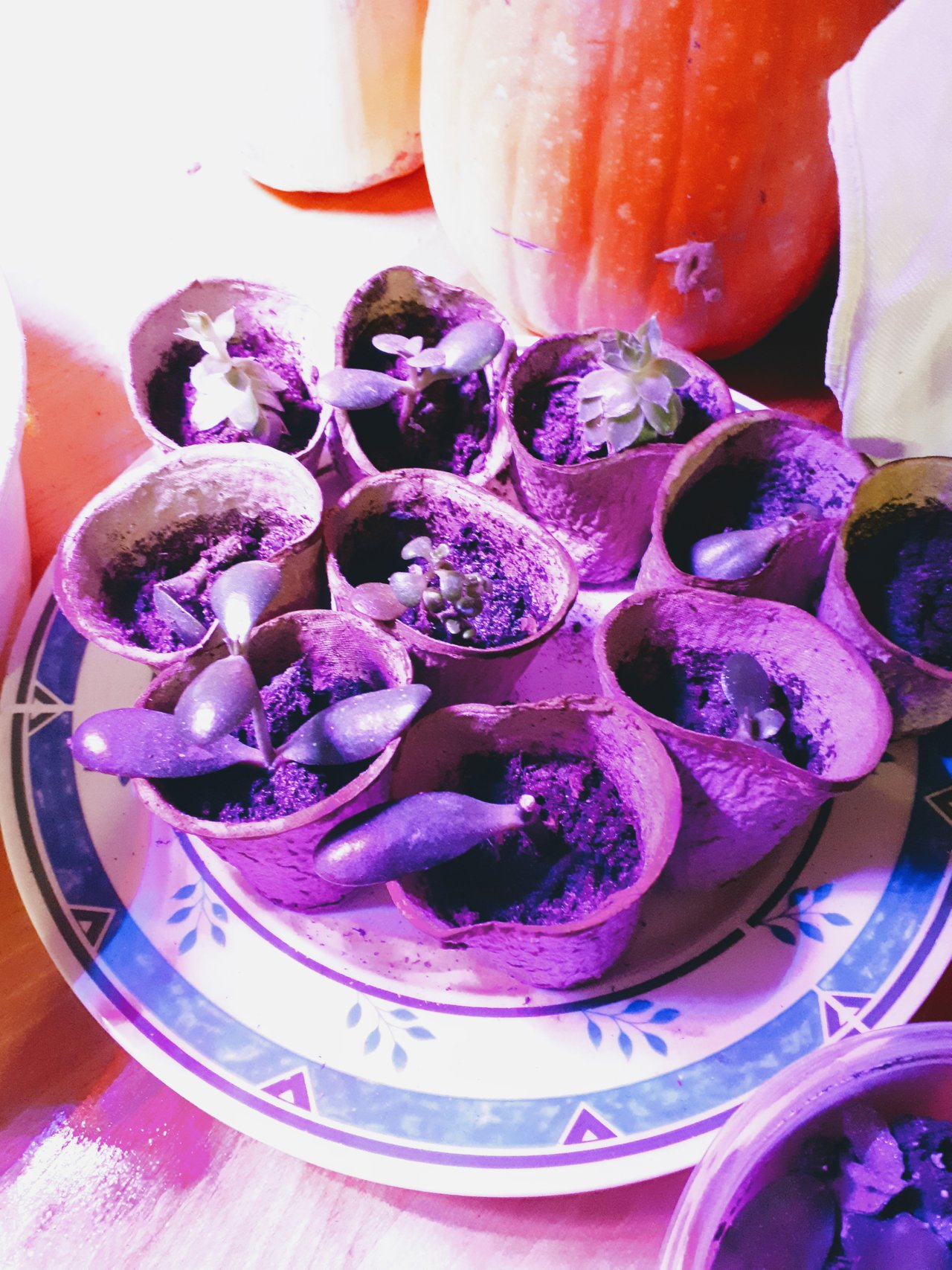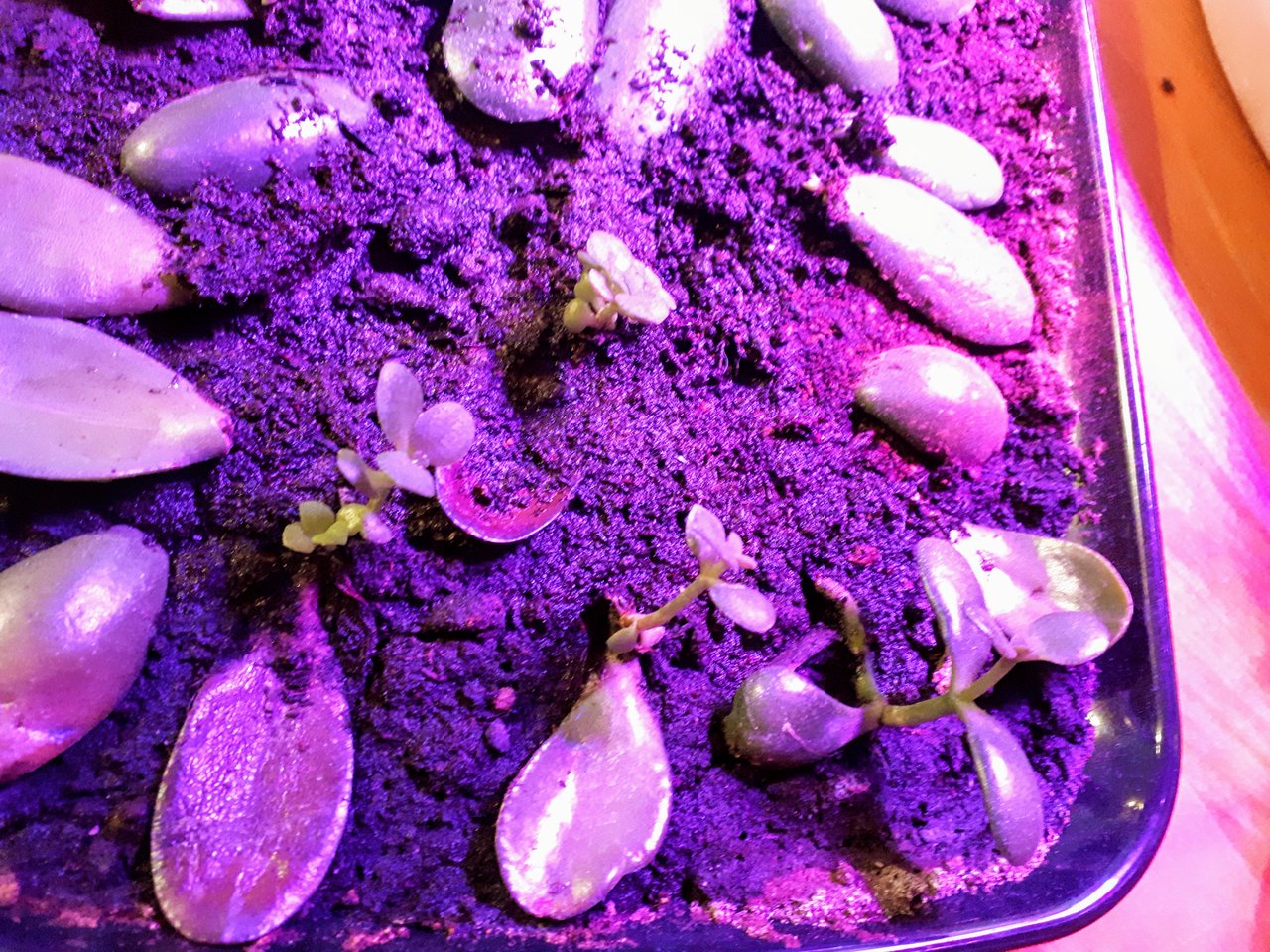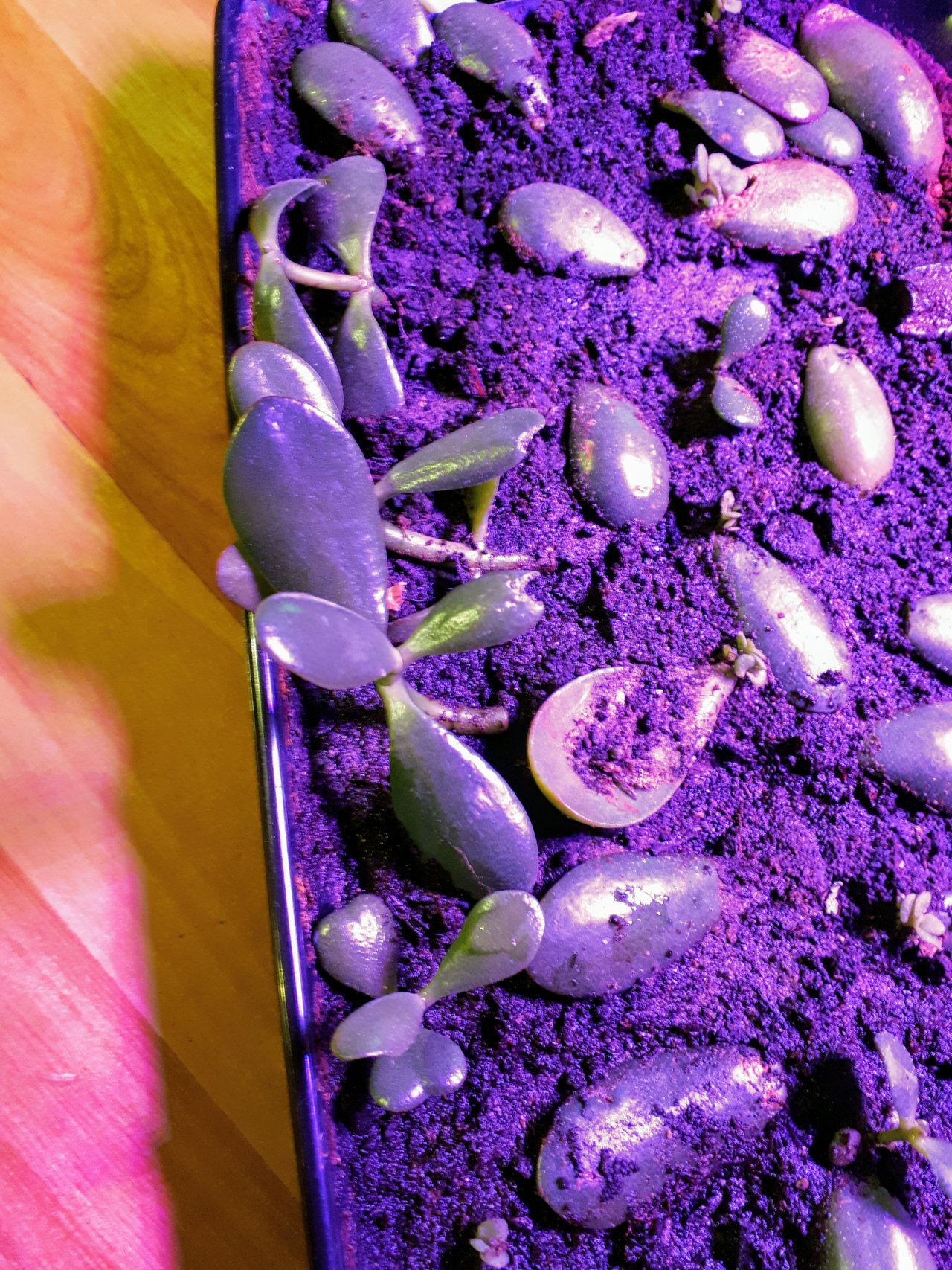 These are but some of the many Jade babies I have to choose from... Any body want some luck and money?
NEXT up is the vessel. I had some fancy glasses hanging around not being used and some glass gems/pebbles from who knows where, so I combined the two and voila, some lovely planters with drainage space for the baby plants.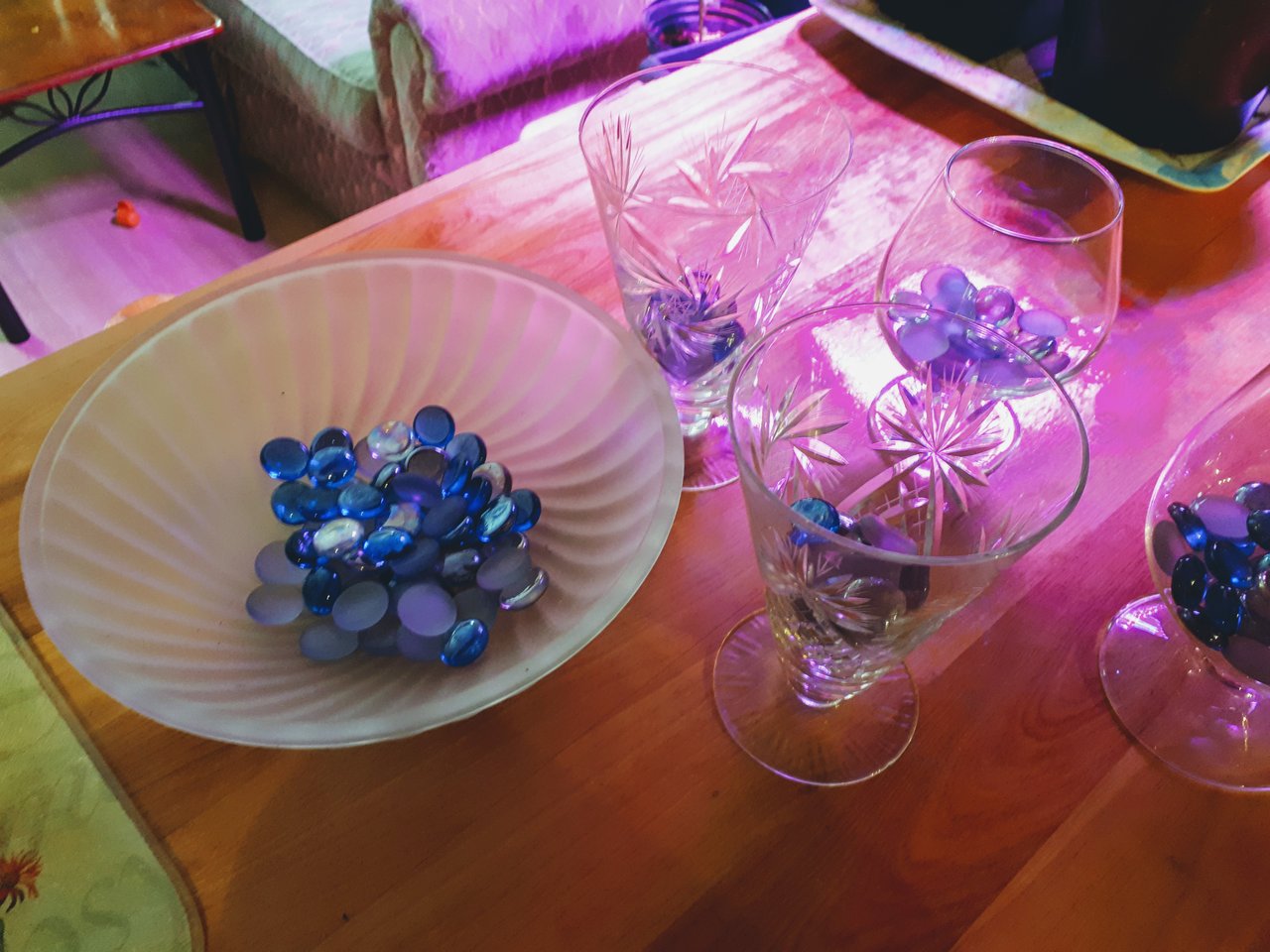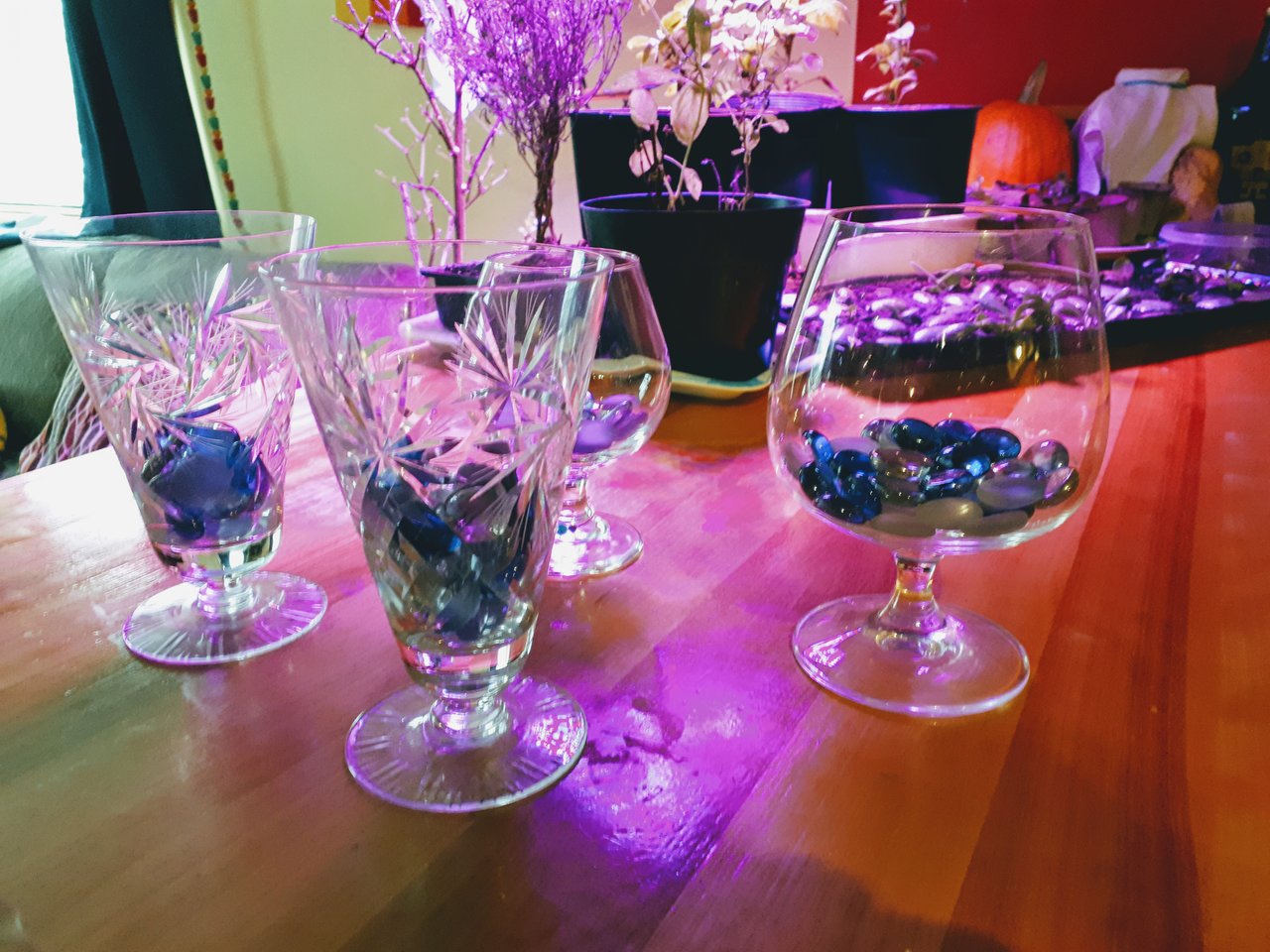 TO keep the soil from falling into the pebbles I cut out little rounds of paper towel, you could use newspaper too.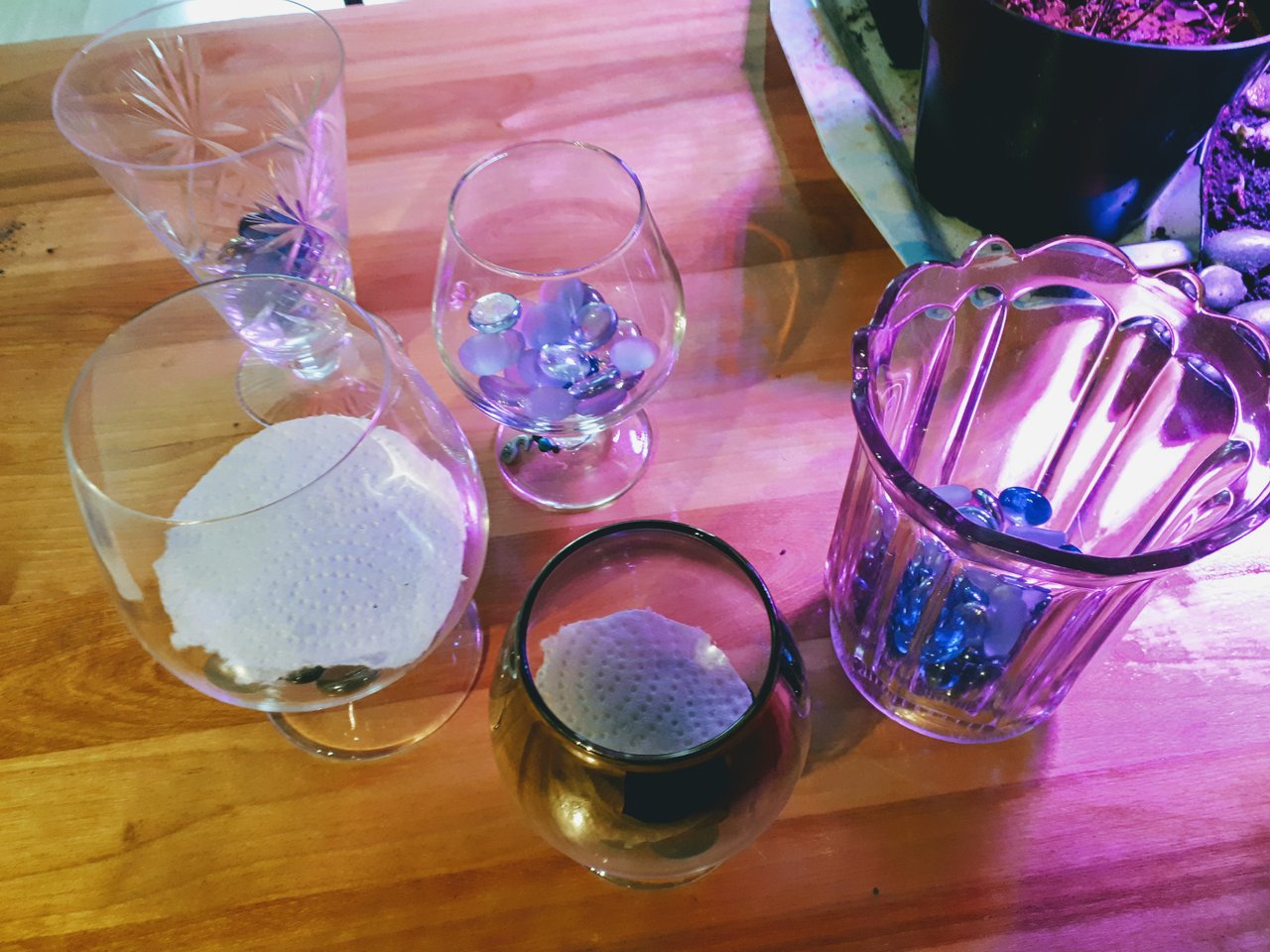 THEN we add the soil. I did purchase a bag of cactus/succulent soil for these plants, and will use it for many other cacti babies I have growing too. I premoistened it and added a handful of vermicompost for healthy microbes and nutrients.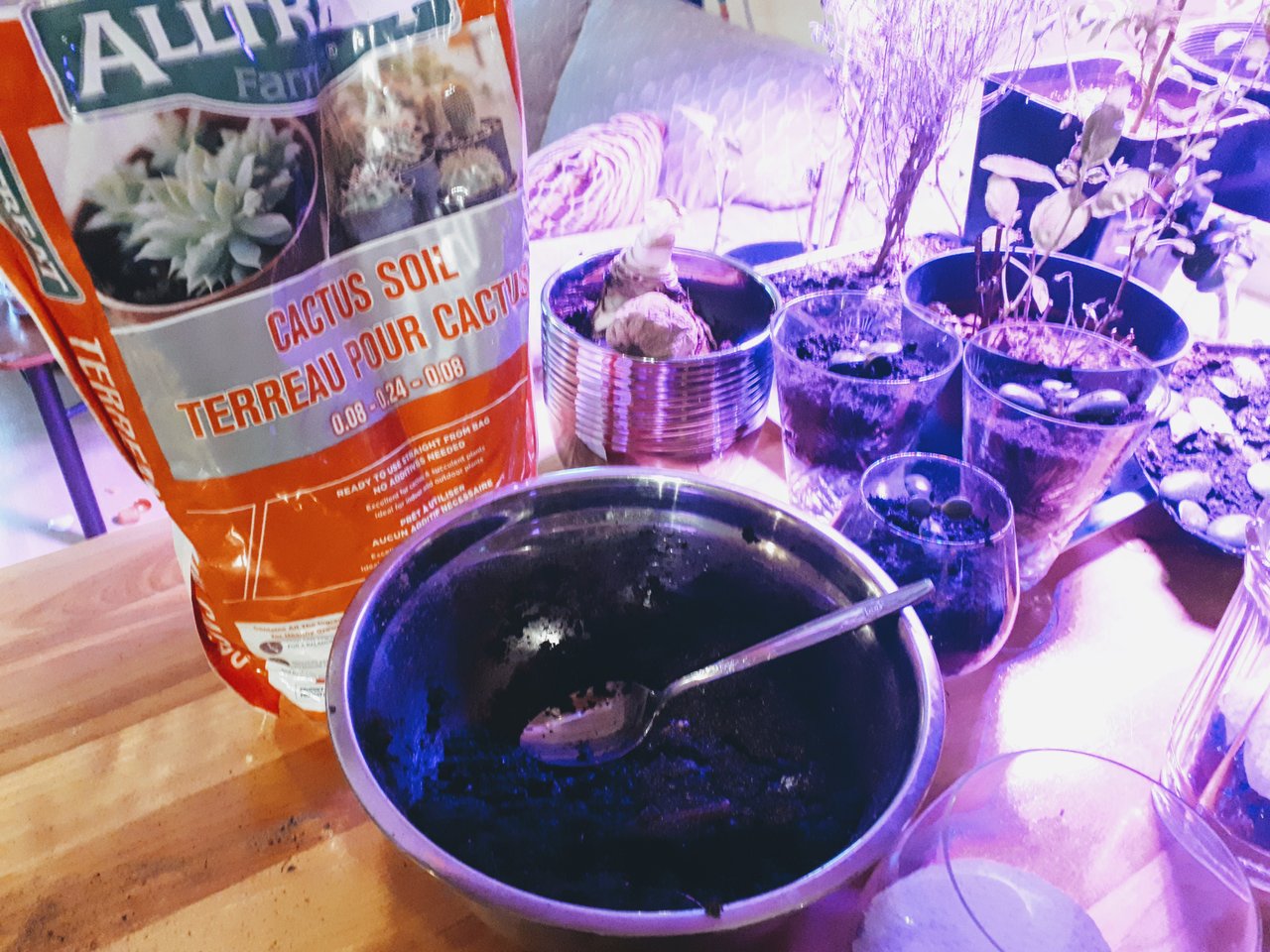 AFTER filling the cups with soil, add a little plant and tuck it in, making sure the soil is at the same level around the plant as it had in its container before.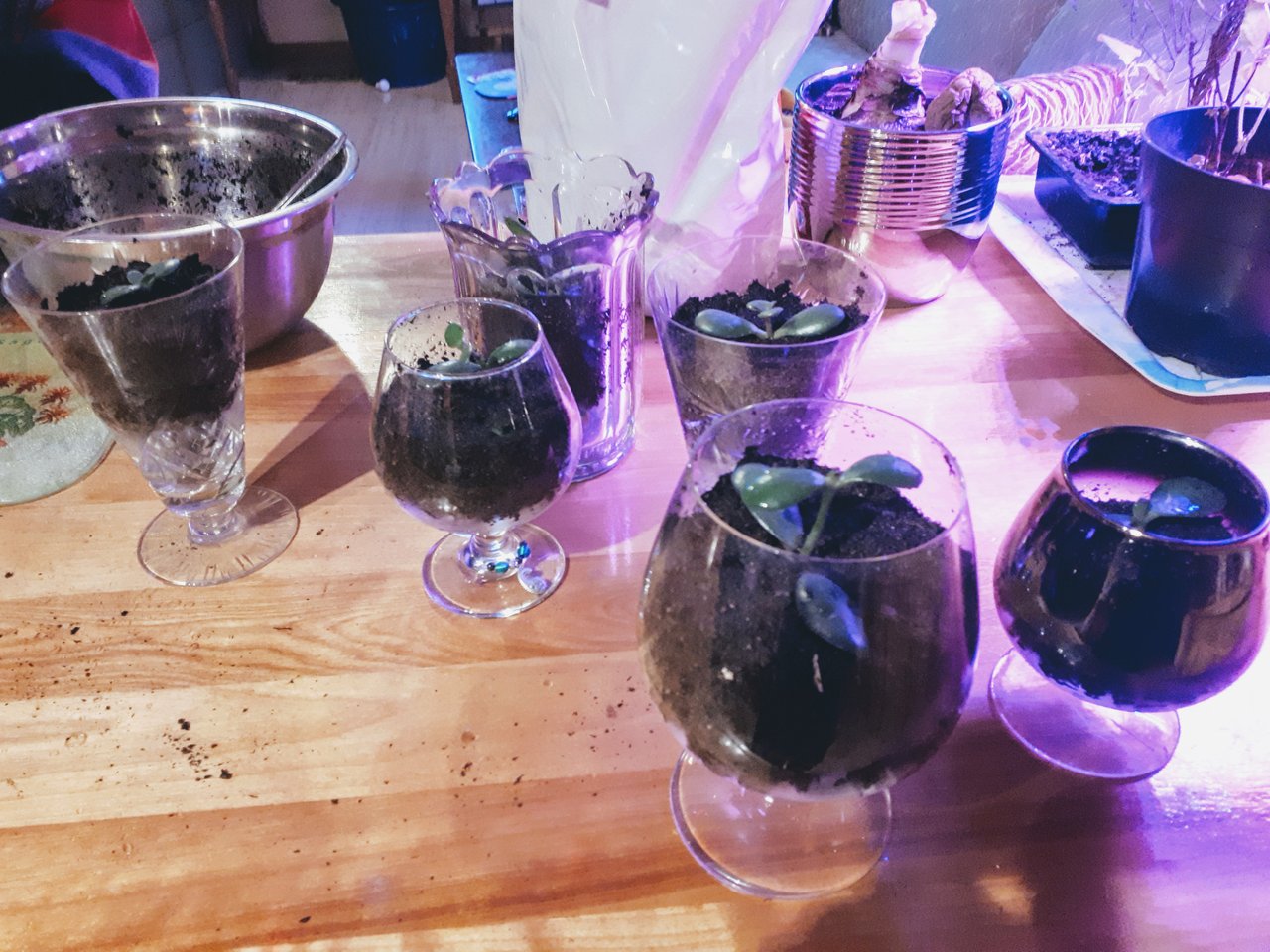 AND that is that! Lovely gifts for family and friends, that they can enjoy for many years to come. And, perhaps even be brought a little more luck and money just by having one ;)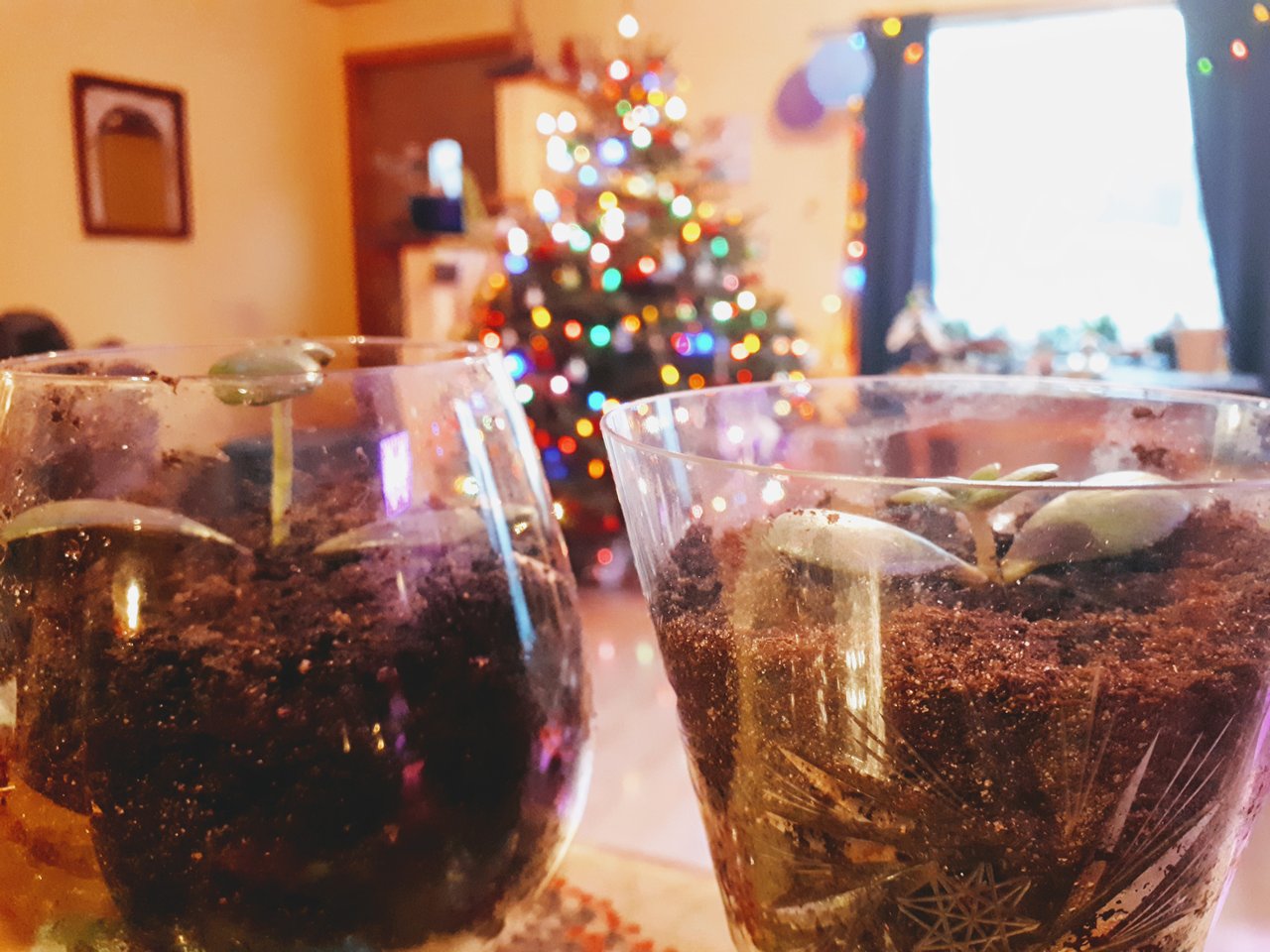 Take Care and Happy Holidays,
@AmyMya