Provide with your name on LoMoStar in the comments down below and I'll reply by sending the tokens.
As soon as I get the chance, and provided your reply gives enough information for me to easily identify you on the LMS app, you'll receive the 10,000 POCKET tokens*.
Those of you I already know from both the platforms don't need to do anything as, once I hit the post button, I'll start distributing to my fellow LoMoStar-Steemers.
I've been pushing back this idea for months, but now I feel is the perfect time to do it since I'm witnessing, as well as taking part in, major solidarity campaigns by both of the communities in order to get our favorite coins getting listed on popular exchanges.
You can consider this as a small attempt on my part to build a bridge between my two favorite crypto families. The goal is obviously to make people from Steemit download and try the great LMS app and to get people from LoMoStar to jump on the amazing Steem train.
---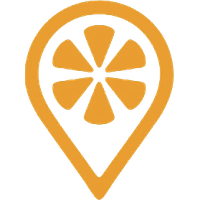 LoMoStar to da moon
Use my code: 15FWNc
You'll find me as: hERoIC15397
---
*At the time of writing, this account as approximately 820,000 POCKET tokens, so the offer is only good for the first 82 people claiming it.