Ok I'm board... And I just removed some people from my voter... Actually realized I had more openings as well! So I want to give away some spots to some worthy allies!
Here's how the give away will work.
Must be a meber of art least one of the following grops #thealliance #steemsilvergold or #steemusa

Make a #pocketdump post and leave a link to said post, or the picture from said post in the comments below.

Upvote this post!!! 💯 are appreciated but I won't make it mandatory.
Optional
Resteem

Tag me so I see it easier for me to find.
Shout out to @thedamus who did a #pocketdump contest forever ago that I won. That's where I got the idea. Thanks ya pirate ☠️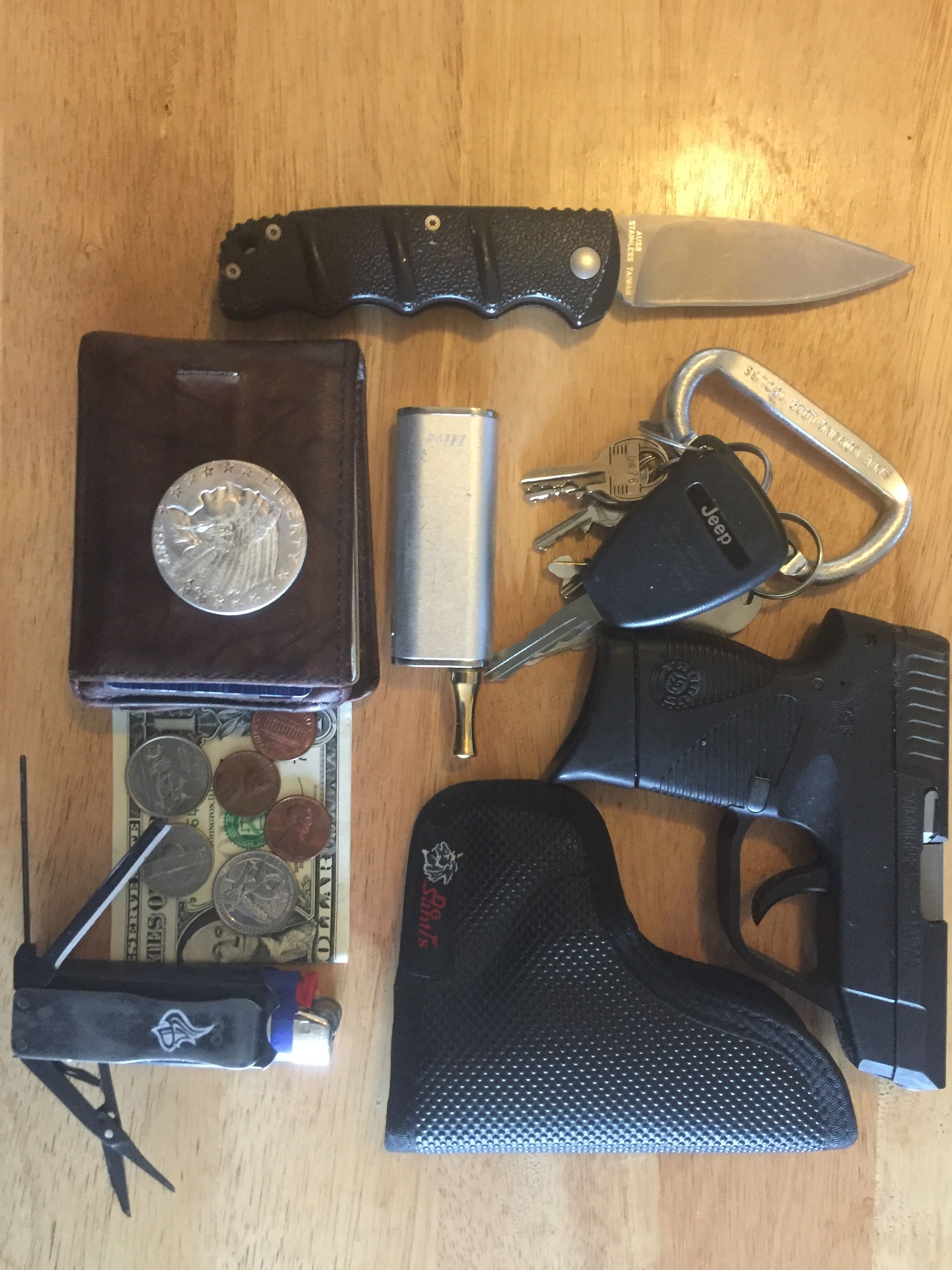 What I took on my walk today for an example... Auto knife, 380 pocket pistol, keys, wallet, #pocketsilverchallenge, a little bit of shitty fiat, vape, and the lighter bro with a bic in it!
Winners will be chosen by me. However I will base my decision on number of votes as well as what I think is the coolest. As long as the votes come from members of the tags they will be counted. Also if you are already on my voter and win I will just increase your prercent for being awesome!
As long as there is good participation I will pick 3 winners!!!
Let's see what you got!