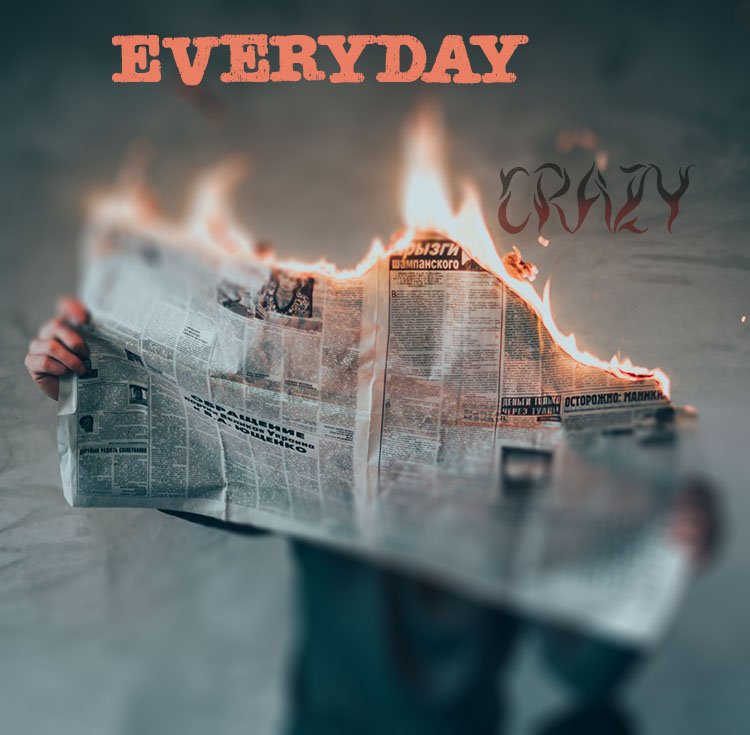 I recently started a regular weekly podcast Everyday Crazy. Check out the podcast debut episode on Anchor.fm or download the Anchor app on your iPhone or Android device and be sure to like, follow and subscribe. New episodes drop every Wednesday.
Also don't forget to check out the companion playlist on Spotify. The link for the companion playlist is in the show notes. It's punk rock, satire and comedy just the way nature intended.
On Anchor FM, you can listen live and even leave me a voice message. You never know, but it could be featured on an upcoming show.
Everyday Crazy Season 1 Episode 1 My Superhero Origin Story and Sucked Into Subcultures
Every great superhero needs an origin story. In this episode you get a Cliff's Notes version of LP's origin story – minus the all-star MCU cast and cameo from Stan Lee, and learn how Louis Thoreaux's Weird Weekend Documentary on BBC led to participating in paranormal investigations, sensory deprivation tank floats, and getting up close and personal with alien artifacts from Area 51.
https://anchor.fm/lpfaust/episodes/My-Superhero-Origin-Story-and-Sucked-Into-Subcultures-eanpm5
Spotify Companion Playlist Everyday Crazy Season 1 Episode 1
https://open.spotify.com/playlist/5N7fQszmxDNxv9sL1qUlfo?si=3SsHCy4YSOGh1o2Px_L8pw
Listen to LPFaust Live on Joculation (hosted on MSP Waves)
Joculation is hosted on Discord in the MSP Waves Server every Friday (8:00 PM – 10:00 PM MST/9:00 PM – 11:00 PM MDT/Saturday 3:00 AM – 5:00 AM UTC)
Listen Live http://mspwaves.com/home/listen/
…or better yet….
Listen Live and Join the Chat on Discord https://discordapp.com/invite/dpGVBcy
Keep up to date with all things LP on Twitter (@FaustLp)