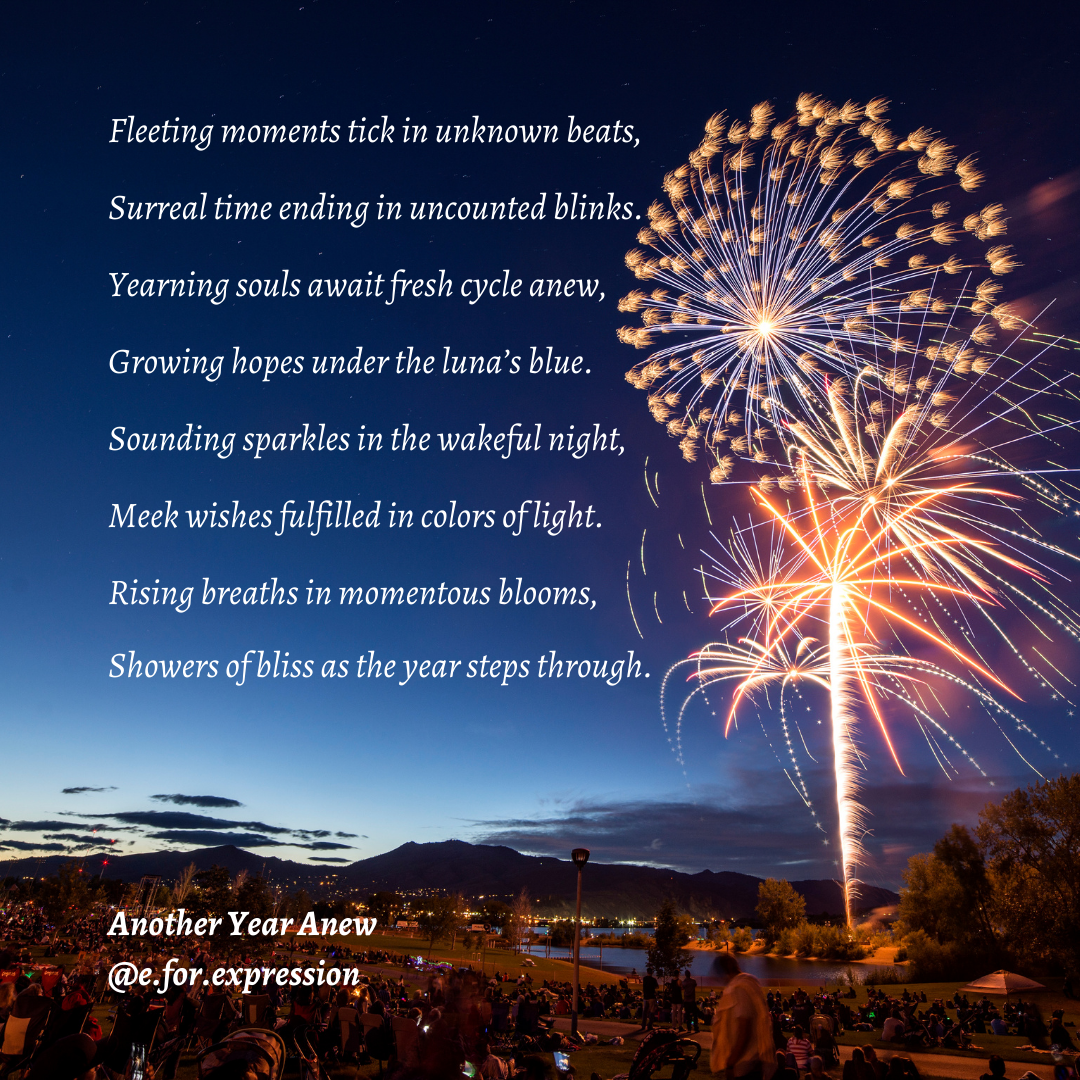 Happy New Year to everyone!
May every of your moment be of joy and bliss! ✨
Fleeting moments tick in unknown beats,
Surreal time ending in uncounted blinks.
Yearning souls await fresh cycle anew,
Growing hopes under the luna's blue.
Sounding sparkles in the wakeful night,
Meek wishes fulfilled in colors of light.
Rising breaths in momentous blooms,
Showers of bliss as the year steps through.
- Another Year Anew
Check out our Instagram page for more content:
https://www.instagram.com/e.for.expression/