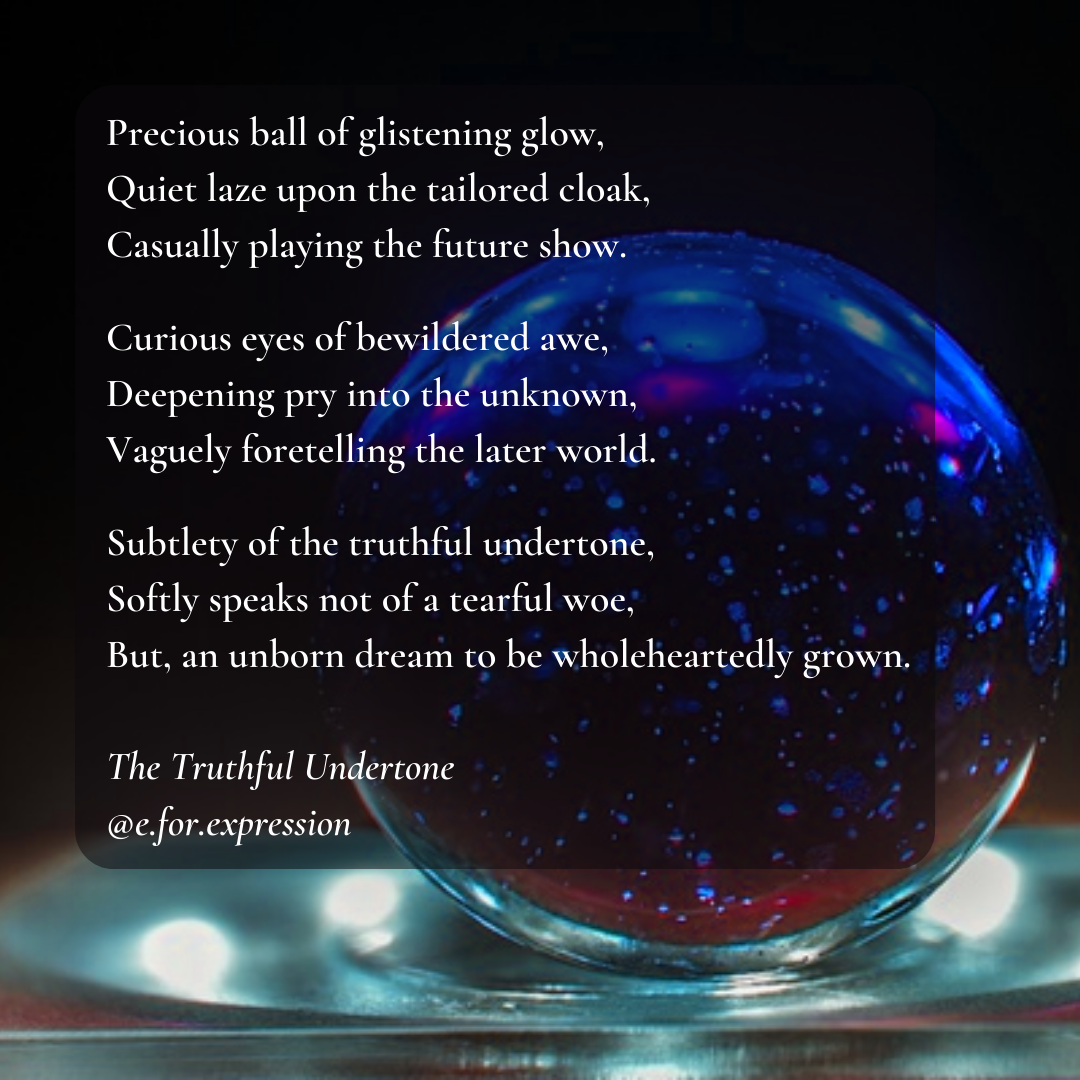 Precious ball of glistening glow,
Quiet laze upon the tailored cloak,
Casually playing the future show.
Curious eyes of bewildered awe,
Deepening pry into the unknown,
Vaguely foretelling the later world.
Subtlety of the truthful undertone,
Softly speaks not of a tearful woe,
But, an unborn dream to be wholeheartedly grown.
The Truthful Undertone
@e.for.expression
Check out our Instagram page for more content:
https://www.instagram.com/e.for.expression/