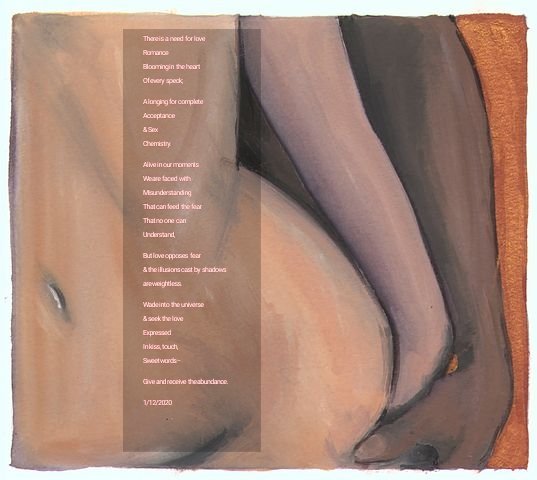 There is a need for love
Romance
Blooming in the heart
Of every speck;
A longing for complete
Acceptance
& Sex
Chemistry.
Alive in our moments
We are faced with
Misunderstanding
That can feed the fear
That no one can
Understand,
But love opposes fear
& the illusions cast by shadows
are weightless.
Wade into the universe
& seek the love
Expressed
In kiss, touch,
Sweet words–
Give and receive the abundance.
1/12/2020