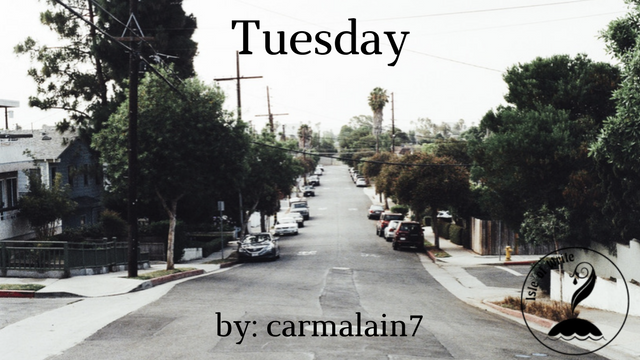 my car was towed on a Tuesday
"Street Cleaning"
says the harbinger,
a sign crudely zip-tied
to a weathered wooden pillar
like some prisoner of war;
no-man's-land, the empty space
in front of my apartment, cratered
where the bombs had dropped
at 08:01 sharp this morning.
A dog paused to mark the sign.
I took a perverse satisfaction,
this battle weary and bullet
or flea ridden terrier hound
now owned my car
which was towed
today, Tuesday.

Written for free-verse poetry maven @d-pend's revolutionary poetry initiative The 100 Day Poetry Challenge [Advanced Group] undertaken for Steemit School where @d-pend will be hosting a daily poetry show at 5 PM GMT.

thank you for the read



@isleofwrite logo design by @PegasusPhysics
header photo base is public commons