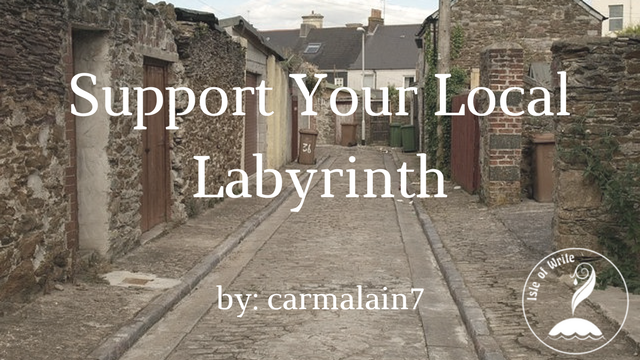 A small bird is perched
on the askew lid of a trashcan,
an outpouring of love and use
in the alley behind my apartment
where I set food for stray cats.
Eye me sideways, I am
the bird – I whistle a call,
performing, and am startled
when this bird replies, applauding
"not cat" or maybe "me too".
There is an alley you can walk,
an ancillary vein flowing through
an overgrown tomato garden,
ripe vesseled onlookers can toss
grenades if they wish to be cheeky
or produce when charitable.
Past the garden is the bike chain,
every bike supported by another
bike to lock to bike to lock,
and no bike is left behind.
There is a rusted out "Schwinn" here,
a slight bit more shiny than new,
who spoke by swapping tires
for riding other bikes home
on handlebars that do not turn.
On a warm day, like today,
there is a basket woven
into a loaf of bread or ration,
someone rushing to retrieve
the kit with hands stained
red, clutching
overripe tomatoes.
There is a bird, noisily
living in a fountain by the museum
who did not consider me
when I emerged, a street cat
from the alley, and whistled her call;
I applauded, me too.

experimenting, this one didn't work out the way I wanted it to... and so it goes <3
Written for free-verse poetry maven @d-pend's revolutionary poetry initiative The 100 Day Poetry Challenge [Advanced Group] undertaken for Steemit School where @d-pend will be hosting a daily poetry show at 5 PM GMT.

thank you for the read



@isleofwrite logo design by @PegasusPhysics
header photo base was taken by Derek Harper and is CC2.0