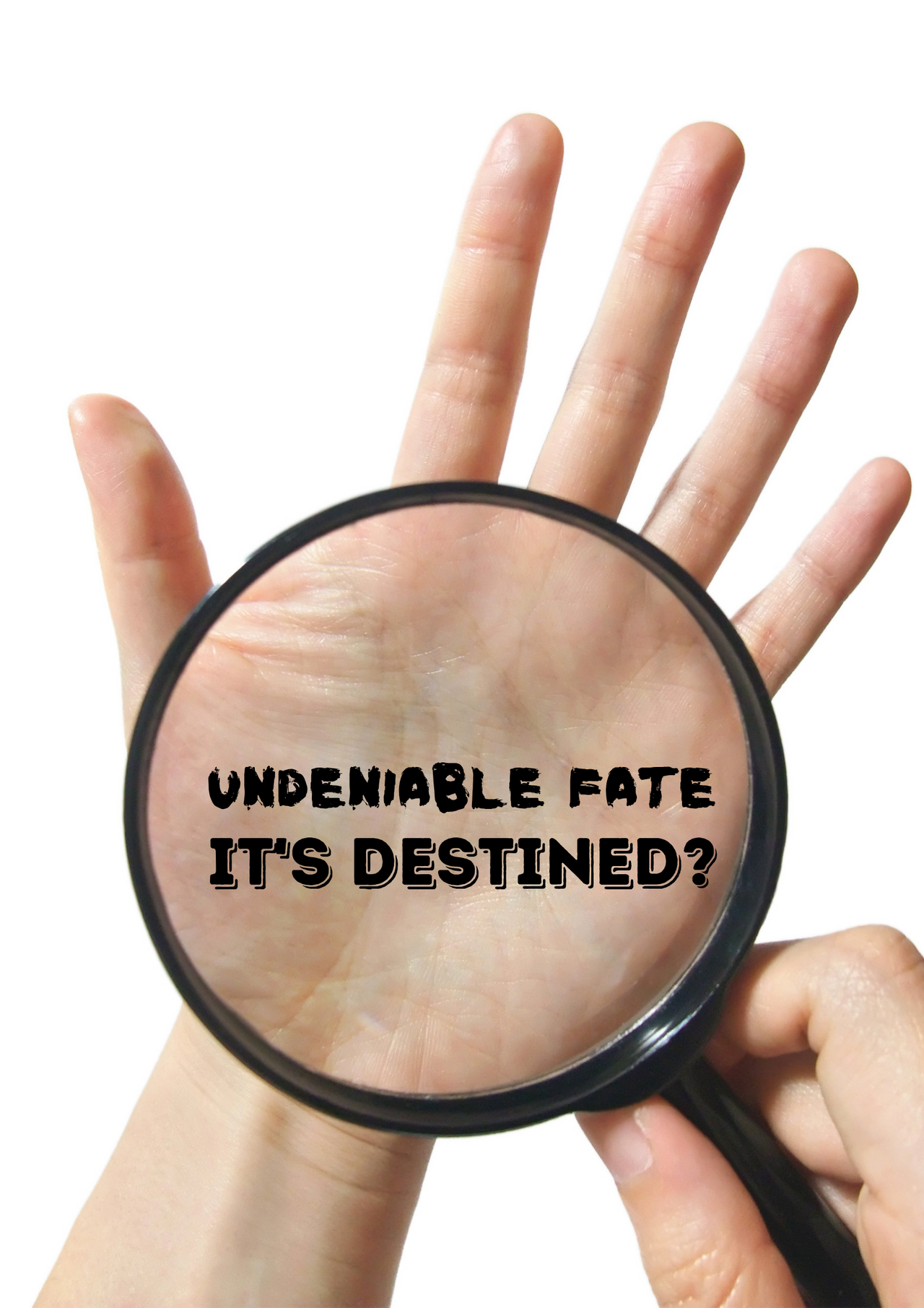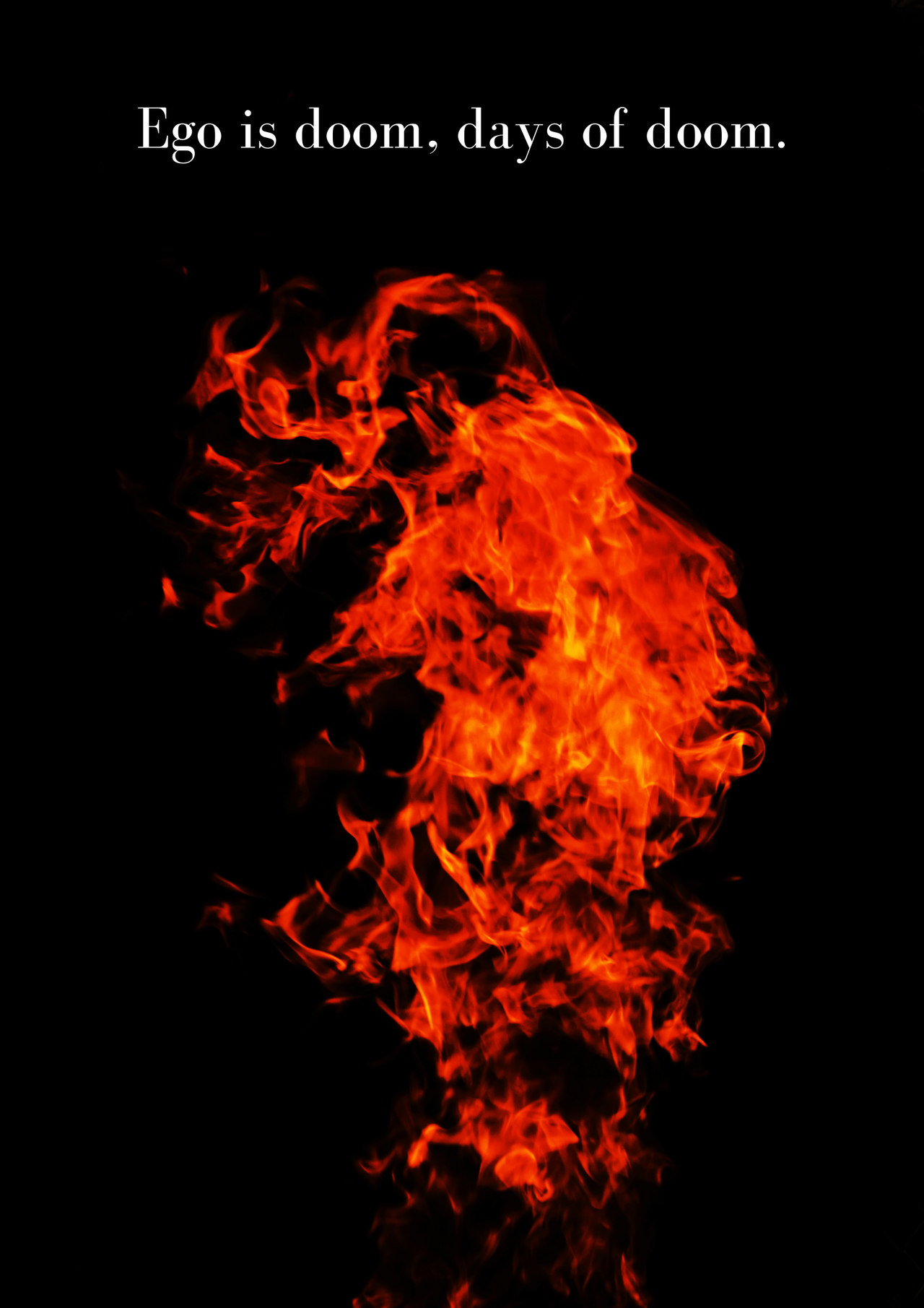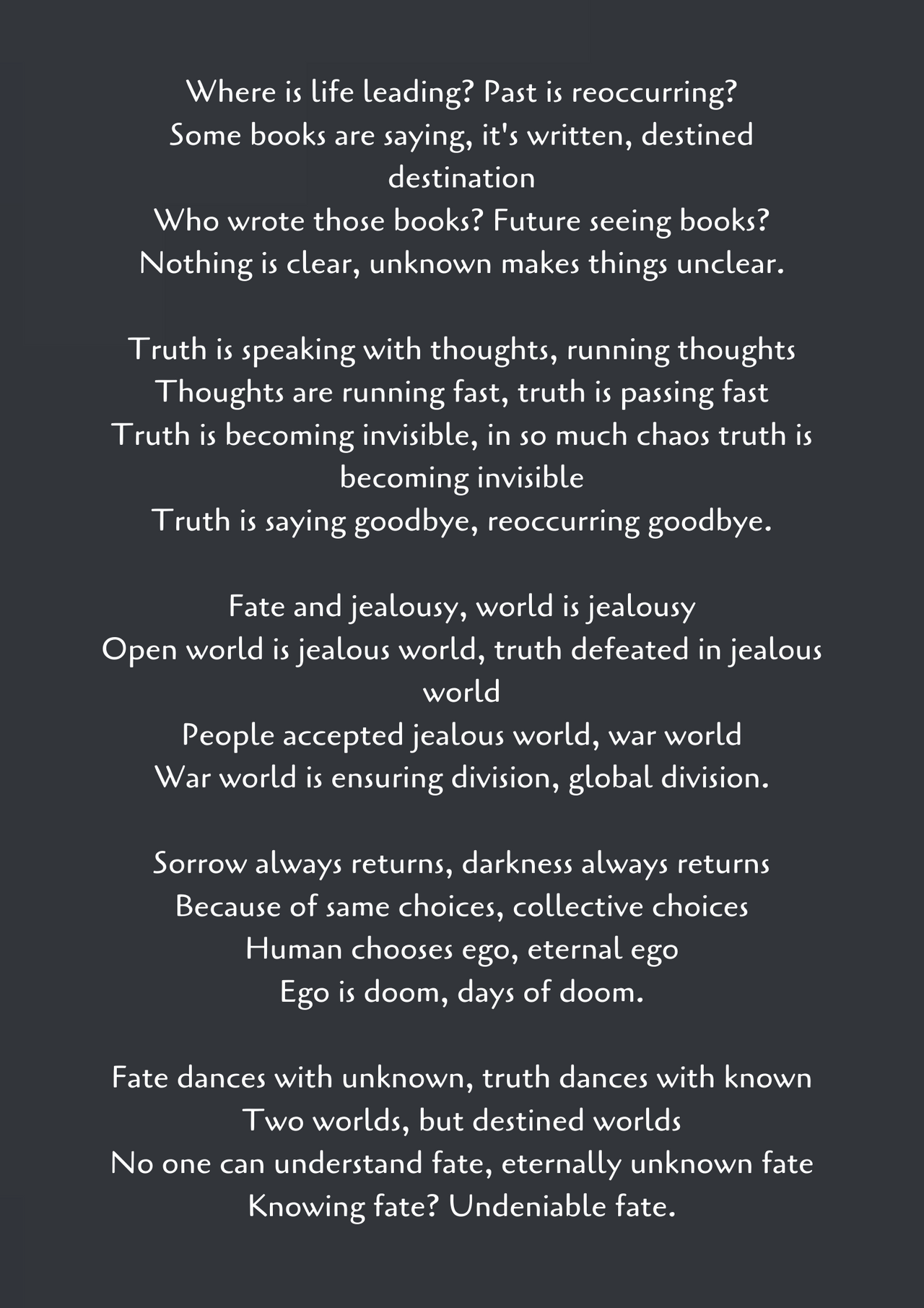 Where is life leading? Past is reoccurring?
Some books are saying, it's written, destined destination
Who wrote those books? Future seeing books?
Nothing is clear, unknown makes things unclear.
Truth is speaking with thoughts, running thoughts
Thoughts are running fast, truth is passing fast
Truth is becoming invisible, in so much chaos truth is becoming invisible
Truth is saying goodbye, reoccurring goodbye.
Fate and jealousy, world is jealousy
Open world is jealous world, truth defeated in jealous world
People accepted jealous world, war world
War world is ensuring division, global division.
Sorrow always returns, darkness always returns
Because of same choices, collective choices
Human chooses ego, eternal ego
Ego is doom, days of doom.
Fate dances with unknown, truth dances with known
Two worlds, but destined worlds
No one can understand fate, eternally unknown fate
Knowing fate? Undeniable fate.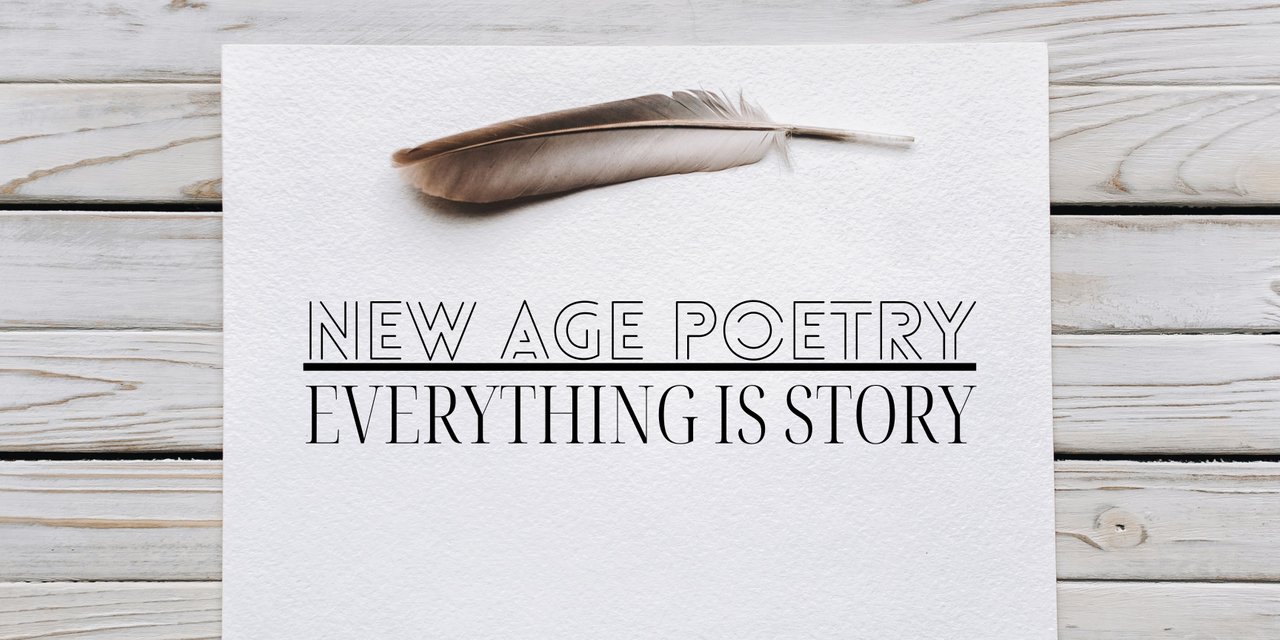 "This is my original and imaginative work".
(Pictures are edited and used from the Canva application).
Chiranjeevi Sarikonda