Not idly did I chance upon the briar
Where caravans of smog are loath to tread
.
by @d-pend
---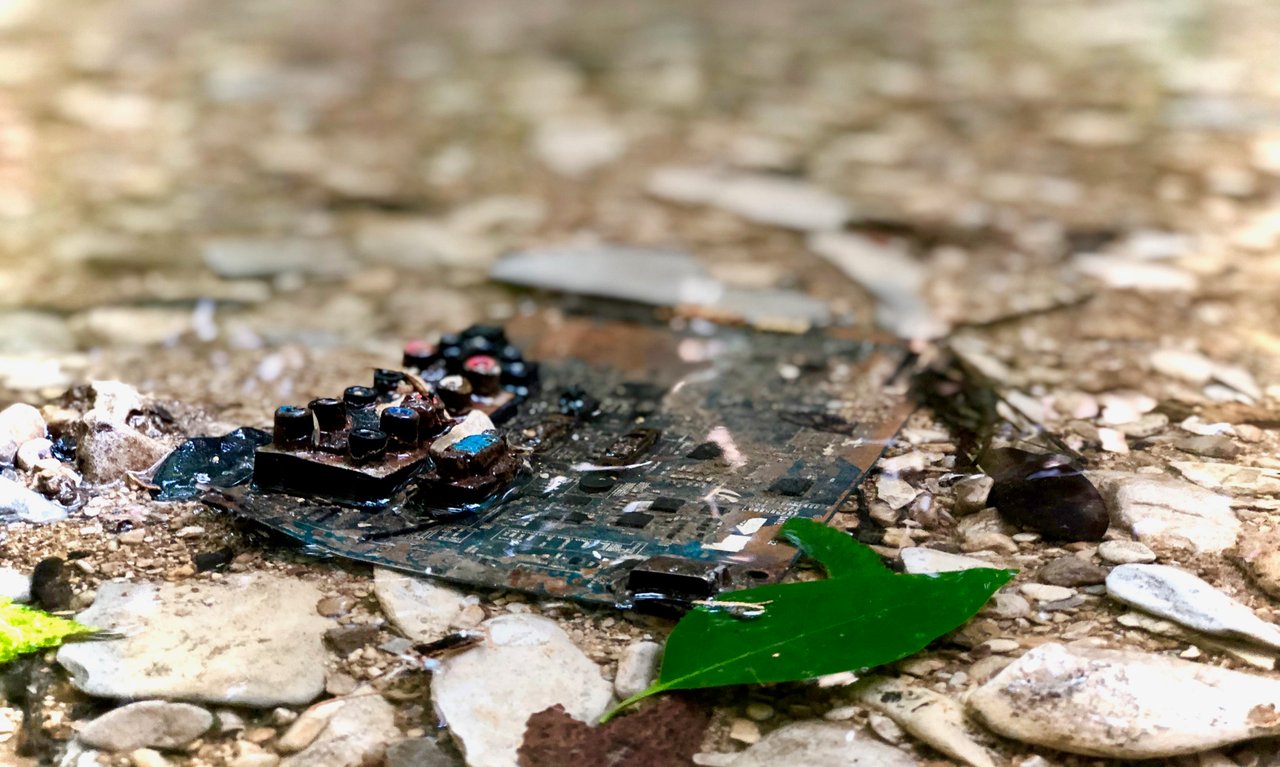 ---
I.
Below the balmy torso of the city,
Where rubbish intermixes with its rill
I know the stones and orange-roots that line her:
She carves against the road to drink her fill.
With feet of lead and toes of mercury,
I pinioned-creep down precipice concrete
To swing a lithesome footstep to the entry
Of where the creek and where its tunnel meet.
Here some unbidden elementals dwell—
To transmutate th' gross eclectic wind.
To manufacture ionated ether,
From this dank tunnel outward-spreading send.
Here the gloomy aqua murmurs ill
On one side, on the other, plashes free
Unto the path that few kind-hearted draw
Their aura-trace along in synergy.
There is but one fell note that sets aflame
The tunnel's nexus-strand, so singing I
Proclaim the ballad of a restless place
To set the hounds a-braying as I hie.
II.
"From hence!" the city screams, as well the wood
Bleeds with a selfsame anger at its turn
Decrepit, tumbling to itself, from plains
Defaced by human sightlessness to burn.
The cheerful fall from tunnel-mouth elates
Newborn, bereft of humane agony.
Before me is the prospect of a glen
A-twist with druid patience, ever free.
Of wild things are only clayven tracks
Impressed into the unctuated loam.
I save their pawprint messages by stealth
As I track myself through mud and aerous foam.
III.
How keenly does my heart preserve the sense
Of ancient flatrock rarified by time—
Each divot, each curvaceous lithograph
Does echo as a softly spoken ode.
And keenly does my spirit wish to glean
Each angle of this grove, in every guise
That I, by slow degrees may learn its mind,
And slower still embalm me in its tongue.
An ancient drone's antenna beams me well
The wisdom of the tribe from which it's spun.
Upon a leaf o'er dire drop unfazed
I breathe the precepts of an anthill'd age.
The brave autonomy of gaian beast
I cannot help partaking as I glide.
So human fears are painted as a gridstone
And shattered by erasure of clear mind.
. . .
Written by Daniel J. Pendergraft
June 21, 2019
All photos and writing are my own.
---