"The City of Ynmilmyr"
.
original poem & video
.
@d-pend
---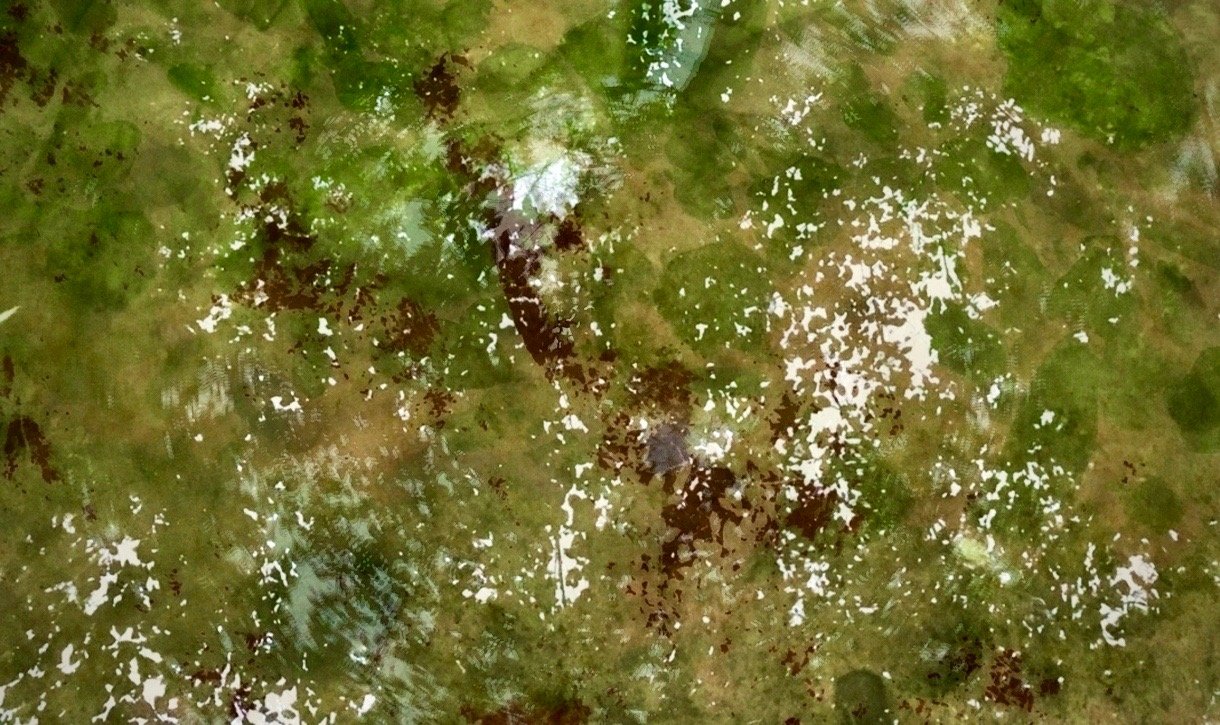 ---
The City of Ynmilmyr
Where am I found enwombed
Where they speak the glimmered Galactic?
O Love, where muttered be the lofty tones
Of space and healing's tongue?
Where's heard quicksilver song of comets,
The while-full Life's soft kiss on brows
Down-pressed and whispers in one's ears?
Words too sweet for silence
Soar in glistering sonic orbs,
Star-vivid as I float through umber skies &
Sleek-dim shapes of craft swim by.
How many spirits grew at the stalk and fell,
Fell far down & fled into peaceful obliviousness:
Before I slumberously arose from pale green pod
To meet my brethren-fledge?
My awareness, black water drop,
Balloons from leafy sanctuary
Through the council of zephyrous stars
That guard this dun metropolis—
Ynmilmyr, unmarred
By bright panoply
Of Man.
Glancing nadir-wise—I behold clouds far below.
Wispily flowing scripts, they sweep credulity—away.
For I was born here of a beanstalk
Into a shell of green-brown skin:
Into where the mists are magic
And everyone naps eterne
In their warm pea pods sans sin.
---
---
Everything in this post created by @d-pend.
.
The original version of this poem can be found here.
.
If you leave a comment with some feedback on the YouTube version of this poem,
screenshot it and comment below: I'll give your comment an upvote. It's much appreciated!
.
Much love,
Dan / @d-pend
---