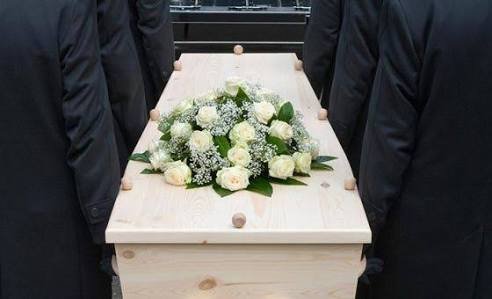 Image source
Nails and screws pierce the flesh of idle planks
Like banana leaves shielding the morning dew,
A dust of white covers the rectangular boxes
The coffin maker has finished his work!
On whose behalf will these coffins be purchased?
---
The coffins come in different sizes
To the amazement of passersby
Who see the silvery handles
And the glorious interiors
But none is willing to patronize the coffin maker
Even though the graveyard remains a glutton.
---
Whether the passersby wills it or not
The coffin maker must make his gain
From the unfortunate ones who cannot outrun Death.
Even the coffin maker is not spared
For, one day, his coffin would embrace him
As long as the graveyard remains a glutton.
---
I am @gandhibaba, the young man who goes about carrying his magical pen, not his gun, in his pockets.

Gif courtesy of
@artzanolino
---
Thanks for visiting my blog. I appreciate your precious time.