God spoke the world into being,
and His first disciple, Adam,
spoke all the things into having names,
into being known.
When the Tower of Babel fell,
that was an act of creation,
not of destruction,
to rival the creation of the World.
When the Tower collapsed,
it was an explosion of language,
an explosion of words,
seeking to fill the world with rhyme,
with sound,
with life.
Words were the tools of the Prophets;
words did He give them in His Testaments.
His Will they have carried,
cast out, on a holy mission,
seeking to fill the world with words.
I shuffle through the desolation,
my stomach distended.
I am full of dead words beyond counting,
and I can take in nothing new,
nothing living.
If you consider this Poet
to have touched the Divine,
to have been a transmitter of the sacred writ,
of all things,
then he asks that you listen.
This is my Last Testament,
the only thing I have left to give.
I pass on what I've always had,
while living.
I give what I wish for another to have
because I never paid it proper respect.
I bequeath
all that I am full of,
after I cast away
these dumb truths
and mute lies.
I hand over the cause
that precedes creation and the first man.
I give to you
the only thing worth keeping.
I give to you
the one thing I have never run out of,
slightly dinged, but rarely used.
I give this, as my last words,
my final Will and the Last Testament:
Silence.

I actually wrote this piece on May 1st. The Larvae of Love, A Handful of Haiku to Greet the Day, and When Love Dies have all been written after, but were published prior. Sometimes you need to let a piece rest for a while, and this was such a piece.
I hadn't posted in a while, as I've been rather ill for nearly a full month. This is also why I hadn't been replying to comments on my last post. I hope to get to them this weekend. I found this post especially fitting, both to illness, and to the silence I found myself full of, and also, of words that I could not let out.
Thanks to @whoshim, @jrhughes, @mamadini, @carolkean, and @sunravelme for feedback on this piece. If I forgot anyone, since it's been a long while with illness in between, I apologize.

Check out my latest posts: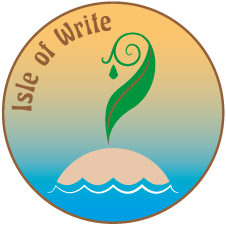 art and flair courtesy of @PegasusPhysics
The image used is Moses Breaks the Tables of Law, by Gustave Dore, 1866, and is public domain. I was sure I used it before, but seems I hadn't.
© Guy Shalev 2018.