Yesterday's class of @d-pend's Steemitschool 100 Day Poetry Challenge has been the seventh "Critique Thursday" class. To follow is a recording of the class. It's only sound, but has been uploaded to Youtube due to it being the best available place to upload it.
This week's class had no lecture portion, so let's dive straight into the video and the notes. You can head over to the episode's Youtube page for clickable time-stamps as well.
I recently published a post providing an outline, a sort of rudimentary guide on how to critique poetry, so if you want to try your hand at giving critique, give it a look!
(Apologies that somehow this time my voice is lower than anyone else's, which is usually the opposite.)
At the 2:15 mark we go over our first poem, John Keats's "Think not of it, sweet one, so".
The poem Katya and Daniel refer to following the discussion of the above poem is Robert Frost's "Home Burial."
19:41 brings us to the second poem, @acousticstevo's "Aggressive Me."
At the 42:57 mark we reach our third poem, @d-pend's "When I feel I've nothing to say worth saying".
At the 1:18:20 mark we get to our fourth poem, @girlbeforemirror's "Don't Touch."
1:26:09 brings us to the fifth poem for the class, @liverussian's "As water for flowers".
At 1:39:08 we reach the sixth and final poem for today's class, the short "The Empty House (II)" and pre-amble by @geekorner.
---
Join Us! And Reminder on Critique Requirement:
Steemitschool Poetry hosts a daily lesson at UTC 5-7 PM at the Steemitschool Discord server, 5 days a week (Saturday and Sunday are off). Join the Discord server here. Thanks to Daniel @d-pend Pendergraft for organizing it!
The weekly Critique Thursday class takes place at the same time, in the same place, on Thursdays.
If you would like to get a piece critiqued, bring it over, but make sure it is under 250 words, as longer pieces take too much time. Do try to have someone go over grammatical issues before class though.
For future classes, people who wish to have a poem critiqued will have to leave a critique on another poem between Thursday 7 PM UTC after the class ends, and Wednesday Noon UTC the day before next class (7 PM UTC, April 12th, to Noon UTC, April 18th, for next class). Links to the critique left (must be in English, on a poem written in English) must be left as comments on this post, or DMed to me or Daniel on Discord, by Wednesday Noon UTC, so I could go over them before class.
(Note, poem doesn't have to be from someone participating in either the class or the challenge, nor does it have to be from the past week. No, you can't critique your own poems, and critique written before week does not count.)
Half-assed comments will not be accepted. If you've done your best, even if you are struggling, it is good enough.
If you have medical issues that hinder your ability to leave comments, please talk to me in private and we'll work it out.
Update: If you can't or don't want to make it to class, you can still leave a critique comment, and reach out to me about a poem you'd like to have critiqued, and you'd be able to check it out in the recording!
Thanks to @tygertyger, @acousticsteveo, @liverussian, and @d-pend for giving critique in yesterday's class! Thanks to @d-pend, @acousticsteveo, and @tygertyger who took the time to leave critique comments on others' poems this past week.
And thanks to anyone else who tuned in, or has checked this post out!
---
Check Out the Prior Classes Here:
(Don't upvote, older posts past pay-out.)

Check out my latest posts: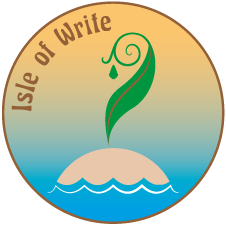 Art and flair courtesy of @PegasusPhysics
The image used for the video has been made by @d-pend for the challenge and is used with permission.
© Guy Shalev 2018.