I stare heavenward.
Above me, a cavernous ceiling.
Above me, all is overcast and grey.
I pass beneath.
I look down at my charge,
her eyes closed,
hands crossed,
white and still.
I ferry us down
the dark river,
to the silent lands,
for safe keeping.
My Lady in White,
you will be safe there.
No Prince Charming will come crashing,
to wake you, to take you, by force.
I look towards the gates,
with their three-headed guardian.
We will be safe,
once I commit you.
I will be safe there.
Life will not come crashing,
to wake me, to take me.
I will be safe there.
Heart closed,
white and still—
for love lies dead.

I usually don't spell these things out, but since I have friends on Steemit who care, I want to note that this piece is not true in the simple terms. My love is doing well. This piece came about as I thought of a hypothetical, and the feelings outlined above came to me. So it is true, in regards to feelings, but untrue as to the veridity of the truth-value of what is described. Such is art.
This is the third piece in "The Dark River" series. The first is "Acceptance", and the second is "The Empty House (i)".
Thanks to @whoshim, @sunravelme, @carolkean, @jrhughes, @liverussian, and @mamadini for providing feedback on this piece.

Check out my latest posts: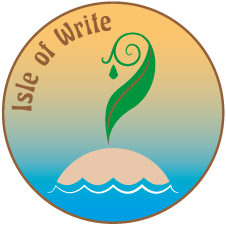 art and flair courtesy of @PegasusPhysics
The image used is The Nightmare by John Henry Fuseli, 1781, and is public domain.
© Guy Shalev 2018.