Pallid gray; a foggy day,
Layered reflection; cloudy complexion.
A sudden thought to go above;
A single raindrop dared the dove.
Mediterranean blue; a cold chill summoned dew,
Another drop upon a petal; a single petite ripple.
The dove stretched its wings to fly,
But the winds chanted somberly: You will die.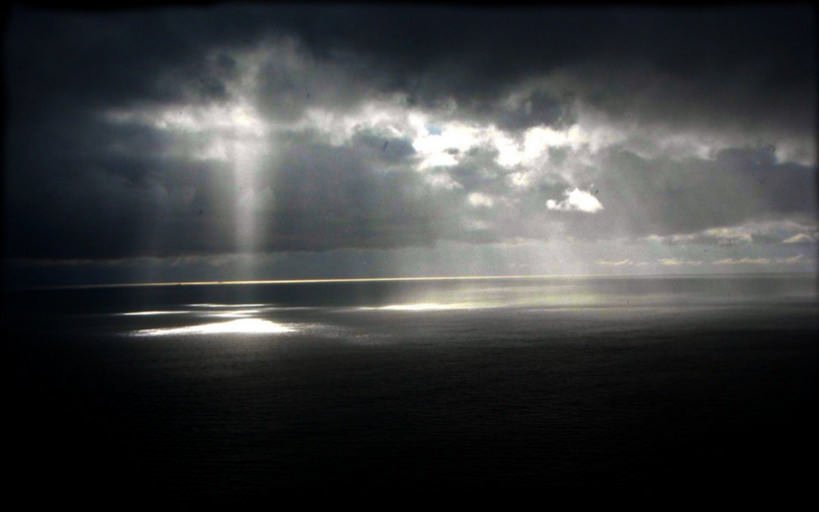 A courageous heart; flying was its art,
The winds increased; the dove did not cease.
Up to the clouds the dove began to soar,
And through the atmosphere the tiny dove roared.
To the lake of clouds; to trample divine grounds,
To defy the warning; to see the new morning,
The dove broke through and saw the glorious dawn;
The dove was awed by the grand light; but was forever gone.