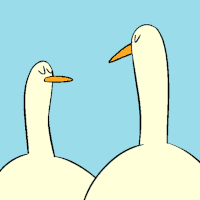 Important Note: This Poem corresponds to an Improvement Edition and subsequent translation from Spanish to English of My Poem, previously made by me and published in Steemit: https://steemit.com/castellano/@josevasquez/luto-y-despedirme-no-quisiera
Everything was done by the Author: myself @josevasquez With Graphic support, according to the sources cited
GOODBYE! EVEN THOUGH I DO NOT WANT!
I
You are the Love that has been my joy every day and very well.
I mourn in my soul! I will not be able to see you anymore, My woman beloved!
Because, today I must give you sour news of my farewell.
In a few hours I will be with another one and she will not be loved.
II
She is the obligation of my life and the binding of my heart and sound.
Always close to me since I was born, her courage whispers in my brain.
Sadly, no medicine can cure me. She annihilates my hope and my reason,
ending from the fullness of my sun to alternate twilights with pain.
III
Here we are for dismissals of love, because I will leave forever land,
I feel your heartbeat in my chest, I feel anger and jealousy in hello!
I look at other happy girls, and I imagine you there with another man,
I'm selfish and stupid, it's our last day together, and I'm from Othello.
IV
I have continued to leave you from the house, because I was behind you!
Although prostrate I am, out of breath and perhaps without hope. I lost!
My eyes were with you and wanting to have you, just one more time! Deja vu!
Thinking about our luck, tears will not come out of my eyes ever! Ghost!
V
I promise that by following the Light of Her, I will leave, reminding you as you are.
Therefore, I invite you to kiss us, hug us, love us and bid us goodbye tenderly.
Then you turn around and get away quickly. Do not look back! Without regrets! Nightmare!
But, you should not cry, regardless of the sour suffering in your mind lovely.
VI
I appreciate that She allowed me to say goodbye to you. I wanted to see you here today!
There are so many things that I have to say many things, which is difficult to talk about!
I've finished! Kiss Me! Do not stop! My soul is thin in from of she. I'm sad in bay!
She is impatient! Because, she is waiting desperately. I must finish thunder spout!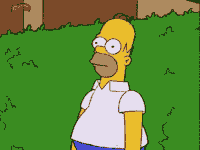 VII
I thank you for my love because we have met here, with fiery delusions,
I sense her disdain, she does not care about you and I have said and done.
I beg you, my beloved woman, do not cry! Remember our happy moments.
I don´t have time to give you anything. Just I say goodbye in my bed alone.
VIII
We have known for many years that we have enjoyed, but I can not miss you!
I really regret the days lost by angry and fool fight, but discussions are over,
Obviously, saying goodbye today is what I should do, without forgetting you.
Another honey kiss on the fleshy pink button of your mouth I longed for ever!
IX
Rainbow of bitterness and pain, my afflicted words sound to me.
I love you I respect you I love you alone It's my feeling slumb!
There is mourning in my body and in my mind, they condemn me!
Nothing you can do, life is like that, with the duty to succumb.
X
She has taken my main anxiety, she is relentless Goddess!
More sorry, without glory I am, because I must abandon you.
I want to apologize, kiss you and say you goodbye. Be pious!
My strength is drained, I write verses without art of you.
XI
With a lot of cruelty, She has come to look for me.
Inside of me I feel so much sadness of bad retry.
Do not get mad at me come and hug me and kiss me!
Understand me! I know you can, if you can try!
XII
The saddest moment of my life has arrived in houl!
How can I lie? If I am suffering great pain live.
We mourn in silence, with my anguished soul,
She is Death and she has won to Sweet Love!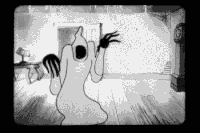 https://media3.giphy.com/media/3o6ZthefCIFqbOTQ0E/200w.gif
Source of Images: https://giphy.com