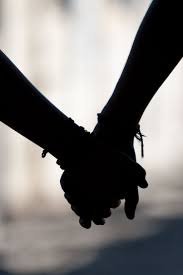 You are always online but......but......
Let me just send you this note hoping that you'll reply in no less than 30mins to an hour.
I am aware of how difficult it is to love a disabled person
But like every other person, the luxury to chose whom to love, I didn't get it
Now i am going to love you like you're blind
Because you are and obviously can't see through my already bare emotions, you don't care
But still I'll love you in your blindness,
I'll take your hand and walk you through your fears with boldness
For with all your imperfections you're still the best regardless
I treasure you in earnest.
Now I'll love you like you're deaf.
Because you only pretend to hear every word I mumble
I tell you everything I feel
I profess my feelings to your deafness it's like I'm all by myself and I'm speaking so loud,
Confessing my love to you is like I'm talking to a brick wall. this is madness to the world but to me you're all ears
Nonetheless I'll be your ears, oh yes
Even the walls have ears. Let me hear for you coz like I said before I'll always be here for you
So don't think too much about it. don't worry you're unique and your deafness is a perfect ingredient to your uniqueness
I still love you
Now I'll love you like your dumb......
With your lips open and free, you still can't tell how you feel
I wonder all the time about what must be going on in your head
Yet I love you regardless