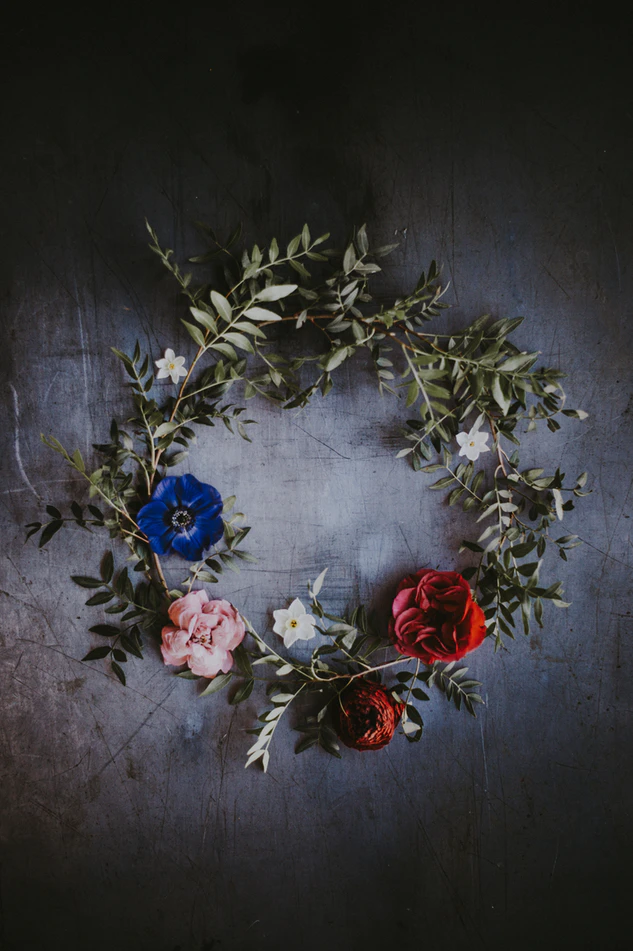 Rings of roses and laurel boughs, I send off to you and to you too, for the Love in that learning that's now in the offing, to be free of nooses and ties, these are wreaths of blessings to crown ourselves in.
An update from seven to ten meant from heaven to done as far as HP printer 4500 is concerned, but this is meant not to be dated, and definitely not another poem about what has broken, but one to bring back in maps of wholes. Yes, out under wires, but these littered with birds and that black and white dog on West Lexington that charged up to me, smelled my crotch and decided I was just the right old,
mom-woman to go for a walk.
The smoking girl, sitting whistling rings on the stoop, called, to no avail.
I stopped and waited, the dog beckoning me on. Her man-owner came out next, barefooted and pinched eyed, and yelled his commands, and still she wanted me most because I'd left, like she also begged to, the rooms of screens, Edvard's shrieking-dream orange passion ignited, cold glow of pixelated pictures, broken and re-sewn, fed through optical illusion of what our eyes and ears were never meant to practice, all that clears a world, of clean--
fake skies, keys to the hell of lethargy and isolation.
A Valentine wish, pink and blue ribbons from birds beaks to frame a secret garden of hearts just after one follows up the hollow of cave at the root of hemlock, journeys to a swirl of smells, Jasmin, cinnamon and a bit of cumin. Three kinds of kings stand there in the ravine towering together in united triangle, creating beneath them a bed of soft and dark where I once ran into a white-collared owl on the ground.
Today, I saw Squirrel Nutkin two blocks up from the deified woods, running for cover under the shrubs, and the first vanity plate of the day, another two on, just past the patch of daffodil buds,
read: Magic Link,
fixed to a silver-Suburban backed up to a house, not long constructed to look old, only occupied on holiday, (winter breaks and so forth).
---
Photo Credit: Annie Spratt/unsplash