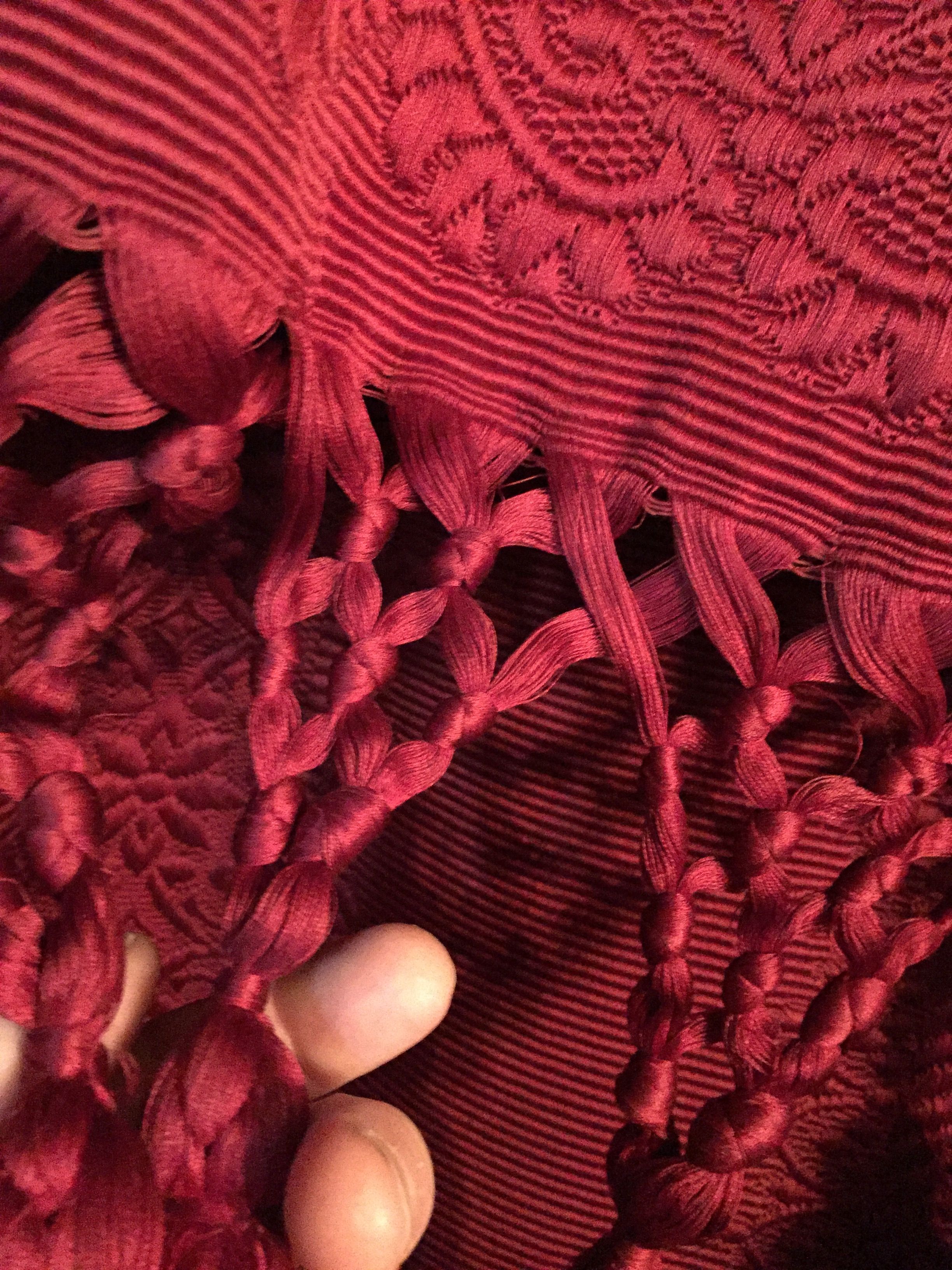 I want to preserve your radiance
and savor your intricate weave, and colours:
    That I may run my fingers softly over your pattern.
     That I may lie nude upon your length.
      That I may cover myself in your grain.
I want to caress your tasseled ends
and smell the subtle remains of those
  that have used you,
   coveted you,
     worn you bare in spots.
I want to lay you on an altar and place sacred
things around you:
    To light candles and see you
by the warmth of firelight.
    To gaze at you through the smoke
of negro-copal incense.
    To let my scent permeate you.
I want to keep you in my secret place.

All pieces are newly crafted and posted shortly after in adherence to the rules of the challenge. All the photos are mine unless otherwise stated.

Entry for Day 71 of 100 Days of Poetry Challenge by @d-pend.

Join the Steemit School here: https://discord.gg/yZvYjfM organized by @dobartim on Discord.