Hi, Children's Lit lovers.
We found this baby. We waited for its mother to appear, but it didn't happen. Its crying was the loudest we've ever heard; we guessed something was really wrong about it, so we took it in. But with three cats at home already, we knew we had to find it a home, which to my surprise, happened the same day. I just felt (secretly) sad to let it go that quickly.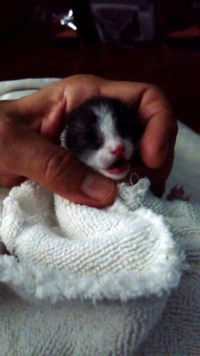 Buh-Bye, Kitten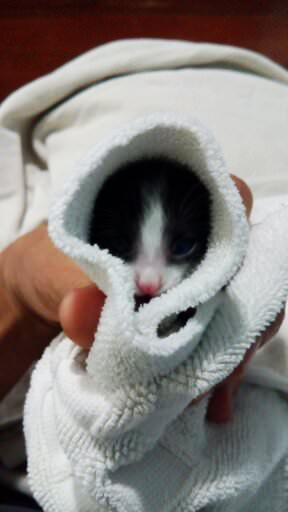 In my hand
there's a life.
Warm and beatin'
newborn kitten
found at night
in the hide.
                  But tomorrow
                  there's a sorrow,
                  for another
                  caring mother
                  comes to keep him.
                                    Buh-bye, kitten.
                                    You, will leave me
                                    and forget me
                                    just as swiftly
                                    as you calmly
                                    fell asleep.

Thanks for reading.

Text and images are my own.