Rainbow; A smile of God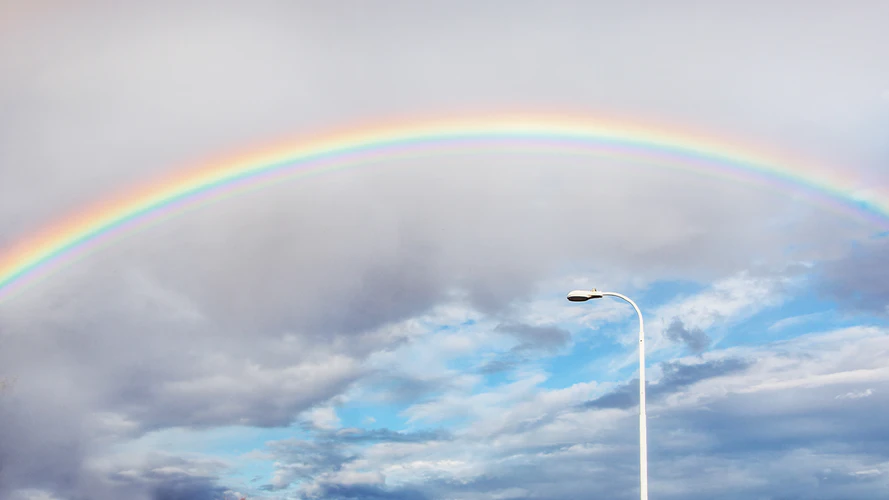 From the sky reflect the wonderful smile
Seeing it made me laugh
A better hope from the covenant made
Shown to the world a promise not fade.
The storm made its entrance known
Through the dark cloud a heavy monsoon
No ways here comes out of the blue
A bow with many colours so cool.
Be it rough and tough
It's going to be better for sure
Through the smile of God
Shown from the rainbow above.
The smile of God revealed in a simple form
A form with many colours of love
Filling the heart of young and old
What a mystery untold.
---
©seyiodus, 2019.