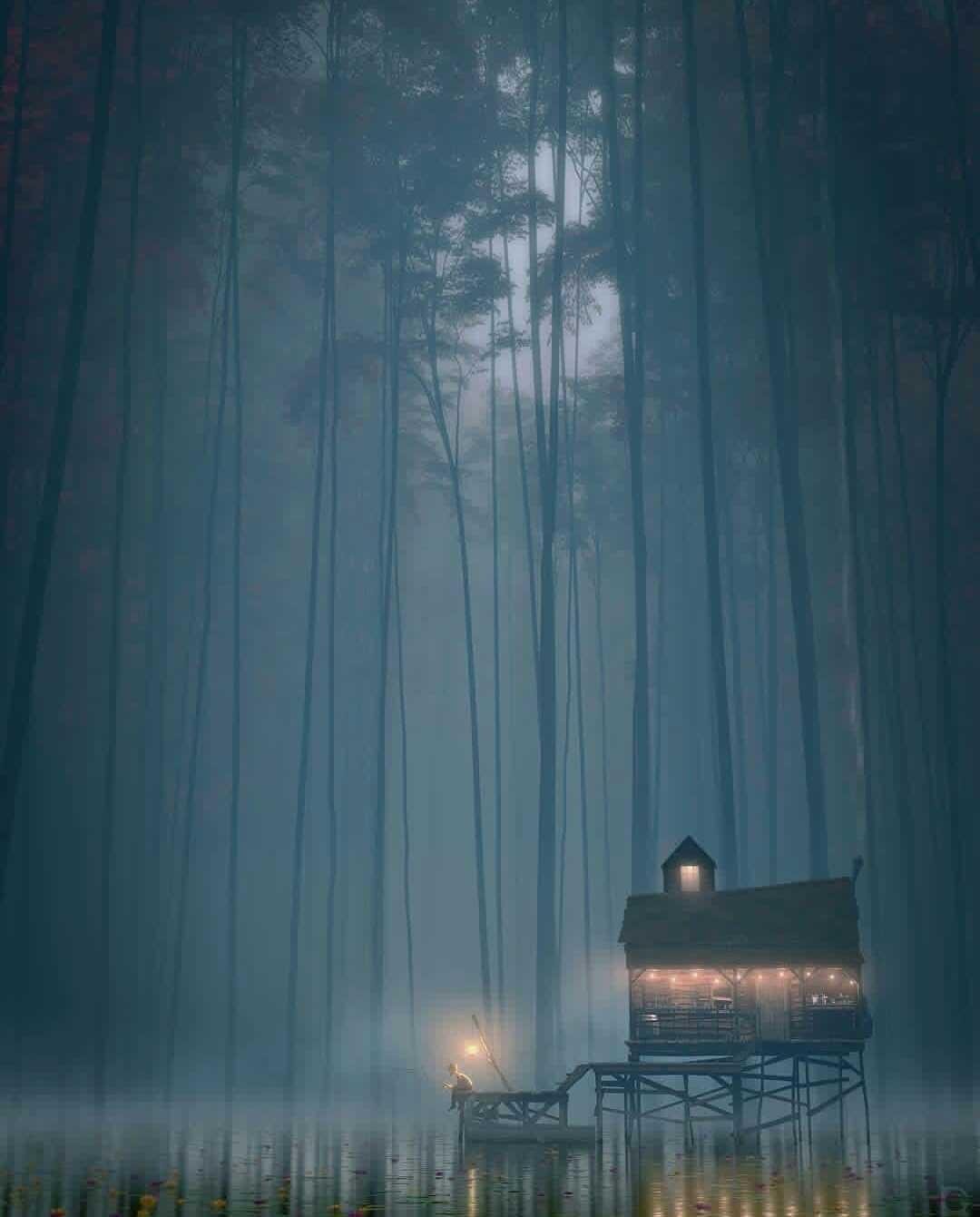 When the dark sheet spread above and the stars twinkle like diamonds
the moon in its place, with its old gloomy face.
The river becomes as calm as air with surface so crystal clear.
Woods creak at every step, with each louder than the other.
The owl hoots from afar, with sounds like of battle cry.
the trees whisper in silence, like counsels at the kings chamber.
The sound of the heart becomes loud like beating drums and breathe like steam from engines.
The night tarry too long and time slow in pace.
Loneliness comes like a wind, thats sweeps away the sands of companionship.
leaving traces of happy memories and moments of wishful thinkings.