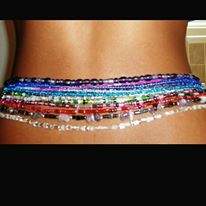 Let's talk about last night
Imagine a cold night
Wrapped in the cocoon of sweet warm love
I swear by my ancestors
If heaven was a hole, I was in it.
Warm, wet and slippery
I warm in the sweet hollow pool of ecstasy
The daughter of eve and son of Adam collided as the night slept
Friction or No Friction, I trust the thrust, it was magical.
Fingers running through naked skin
Touching all parts. Leaving no part untouched
Mapping out the curves and contours of the naked anatomy of the daughter of eve
Touches initiated endless spasms of excitement
Excitement run through the body like a breeze
Trembling uncontrollably
Time stood still as we drown ourselves in the sweet agony of our love.
My lips engulfed hers
Tongue rolling in her mouth
Lips on the twin towers
Nipples stood like bullets
Hands running through her spine down to her waist
Gush, touching her beads drove me crazy
Lips on her thighs, tongue caressing slowly up the plane into the cynosure of pleasure
She quivered endlessly
Her loins flamed with passion
Wet as the raining season at Gumani
Me, hard as a rock
Her hand my guide
In, Slowly and gently
Ms. Hollow embraced Mr. Long
Old fashion, it was missionary
In and out, gently and slowly
She, gasping
Me, panting
We moaned, moans of pleasure
screams accompanied by endless euphoria
Soaked in our own sweat, we danced the dance with no pants
Stroking, throbbing and shivering
We cried the cry of ecstasy
Making sounds that has never been heard before
Sweet and tantalizing
Feelings escalated
The pleasure became unbearable
Mr. Long throbbing incessantly
Spilling the seed of life inside her
The rocky me soon melted inside her like ice exposed to the sun
Exploding in pleasure
Still entwined, drifting gently,
We collapsed in ecstasy
Looking in to her eyes
We smiled back and forth in bliss
I guess this what they the Climax
.....................................................................
This poem was written by me and published on my blog (https://wunpinilagfu.wordpress.com/2018/02/13/the-cry-of-ecstasy/)
hope enjoyed it. follow me for more exciting stories, articles and poems @wumpini-lagfu