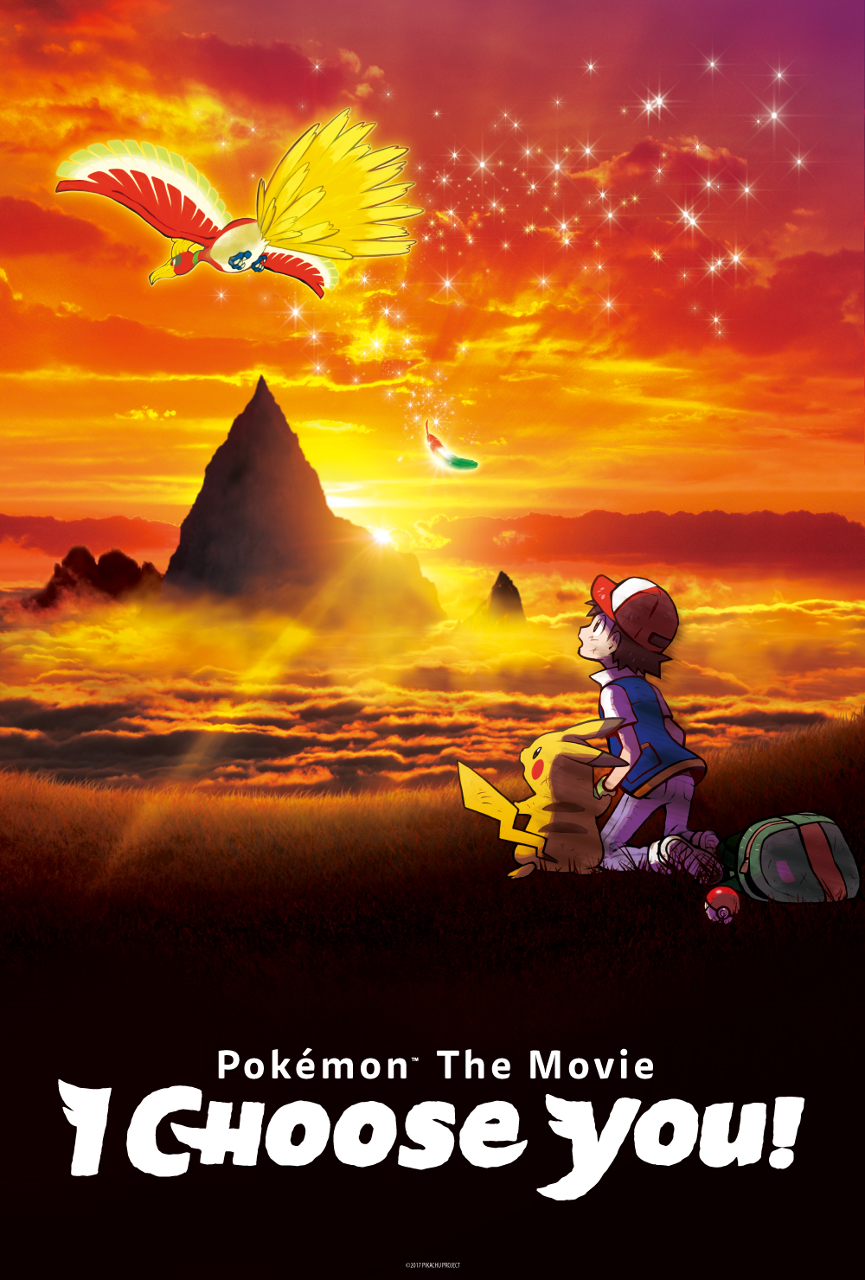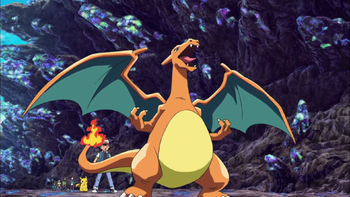 In my opinion, when we talk about "Pokémon: I Choose You!" we talk about the best movie that Pokemon have had (maybe "Pokémon: Mewtwo Strikes Back" is near). A very good point of this movie is that it is independent. You don't have to watch other movies or the Pokemon series, cause it's a reboot of the story, it tells us a new version of the Ash Ketchum and Pikachu friendship origin, with new characters and a new original story.
Pokémon: I Choose You!

"Pokémon: I Choose You!" introduces Ash Ketchum to us, a kid from Pallet Town. On his tenth birthday he receives from the Professor Oak his first Pokémon, Pikachu, who's gonna be his partner on his journey to become a Pokémon Master.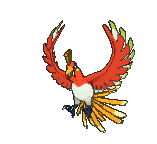 When Ash Ketchum oversleeps on his 10th birthday, he ends up with a stubborn Pikachu instead of the first partner Pokémon he wanted! But after a rocky start, Ash and Pikachu become close friends and true partners—and when they catch a rare glimpse of the Legendary Pokémon Ho-Oh in flight, they make plans to seek it out together, guided by the Rainbow Wing it leaves behind. - Synopsis on TV Pokémon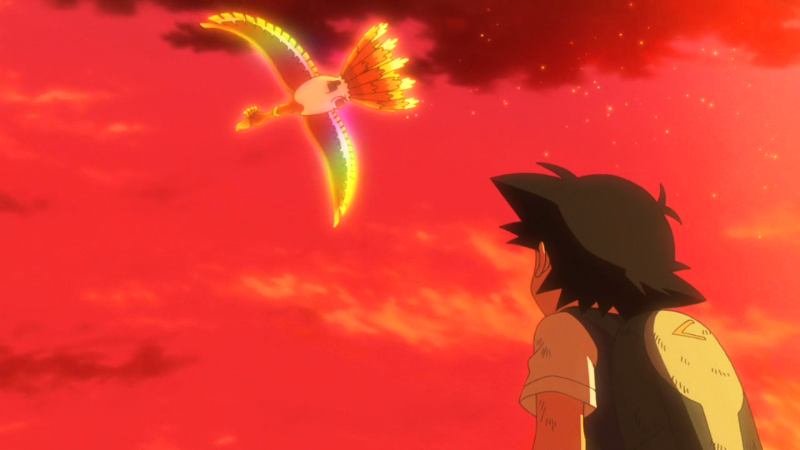 Ash watching the legendary Pokémon Ho-oh flying
A change in the Pokémon movies
All the past Pokémon movies, had the main characters of the Anime, so you should watch it to know them. In fact, the Pokémon movies were like "longer episodes" and they were only interesting for the audience of the series.
"Pokémon: I Choose You!" is different, you will know its characters just watching the film, and the story i easy to understand even without watching other movies or the series (perhaps it's better if you have an idea of what the Pokémon are).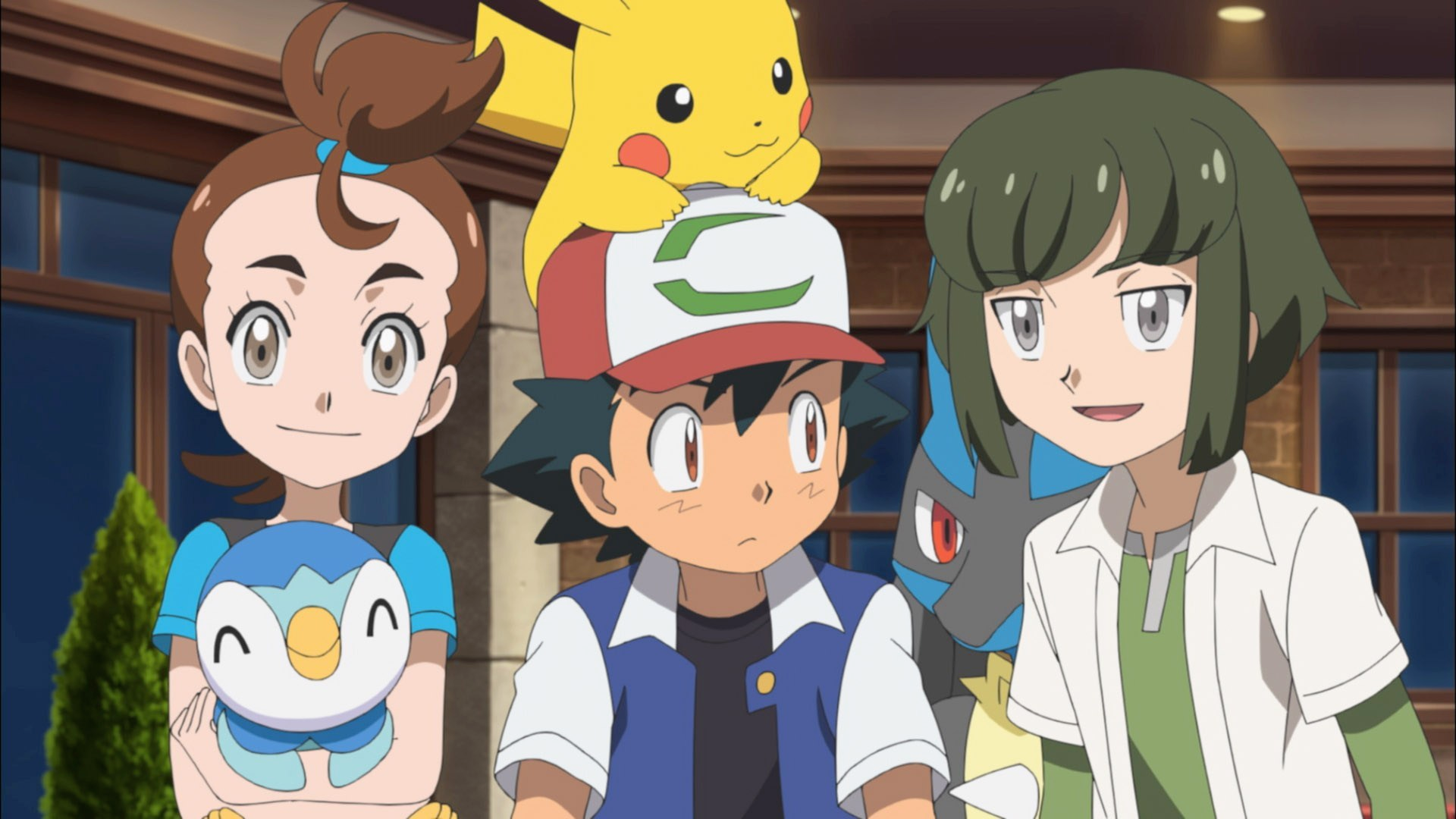 Ash and Pikachu with Verity, Piplup, Sorrel and Lucario
The heroes of this story
Details for the nostalgic
The movie has a lot of references to the anime and other movies, for the nostalgics and observers. You don't have to understand them to enjoy the film, but if you like this kind of things, you'll like it.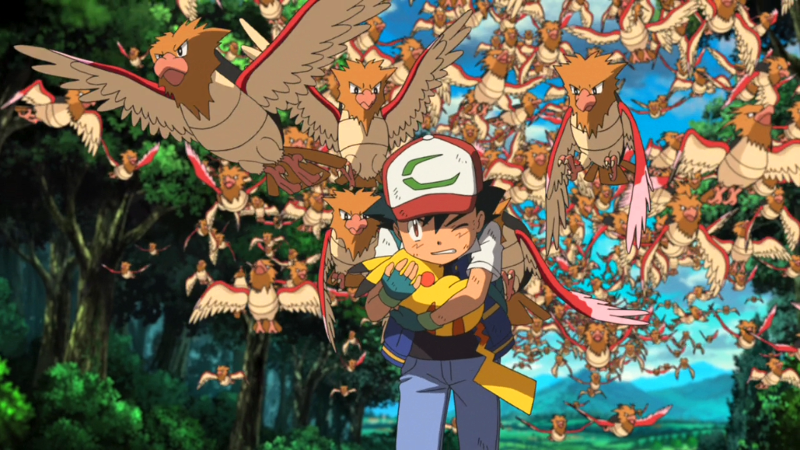 Ash and Pikachu being attacked by a flock of Spearow
Like in the first anime episode

Why is this the best one?
The fact that it is an independent film, makes that you could feel satisfied, by exploring all the content, when you watch it.

I think this is emotionally the strongest movie, it brings up various emotive topics in a higher level than previous films. Compared with this one they were simpler and never had intense topics.

Obviously Ash Ketchum is not a common guy, and that is better shown in this movie, he starts his journey exactly like other trainers, but his way changes over time.

In my point of view, this one is more interesting than the recent movies, it shows an evolution in its characters and a lot of depth in the adventure (while "Diancie and the Cocoon of Destruction" made me sleep).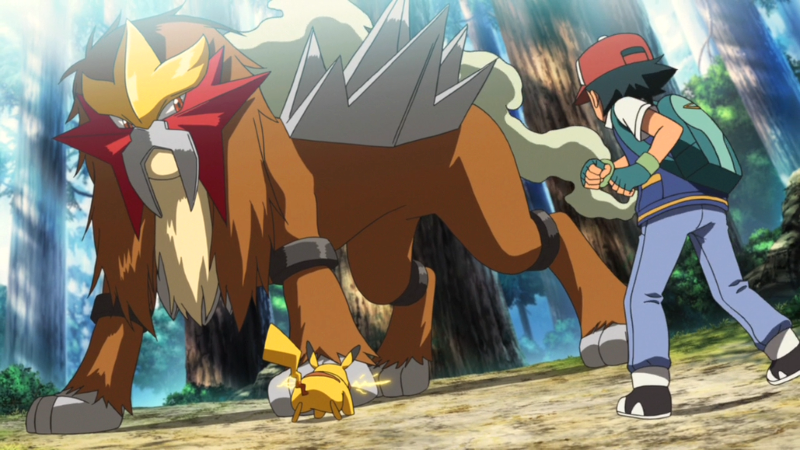 Ash and Pikachu in front of Entei
Should I watch this film?
Remember that the target audience of this movie are (besides childrens) the Pokémon fans. If you don't like Pokémon, you probably won't enjoy it very much.
But, if when you were a kid (or now), you had had the chance to watch the series, if you have played any Pokémon game, if you have played Pokémon GO, or if you have enjoyed Pokémon in any way, I'm sure you will love it
I want to watch it
If you want to watch it, you have these options:
The movie is free in TV Pokémon, available for a limited time.
The movie is usually broadcasted on TV.

In USA you can watch it in Disney XD
In South America you can watch it in Cartoon Network
In Spain you can watch it in Clan TVE
If you want to watch more
If you watched the film and you liked it, a sequel is coming this year!
Once a year, a "wind festival" is held in Fura City, the city where people live together with the wind. While the ancient belief that the legendary Pokémon Lugia will appear and bring about the blessed wind on the final day of the festival still exists, the people that gather in the city participate in the festival while wrapped in their own thoughts......

Lisa, the highschooler and Pokémon rookie.

Kagachi, the braggart that just can't stop telling tall tales.

Trito, the timid researcher that lacks confidence.

Hisui, the old eccentric that hates Pokémon.

Largo, the mysterious little girl that hangs around in the forest all by herself.

These are the people that Ash and Pikachu meet. That meeting makes everyone's story start moving forward. -Blurb