I don't play much live poker because I'm used to online fast tables, so I get bored in live tournaments, and I usually don't have the bankroll to play live cash games in clubs (NL100 or NL200).
But I play live with friends once a week, that's a different story. It's a really fun game, crazy talks, alcohol, smoke, and no damn rake.
Big blind and small blind are both 10 cents (25 cents sometimes), there's often a straddle, and sometimes a re-straddle.
The button deals cards and choose the poker variant to play. We usually play No-Limit Hold'em, Crazy Pineapple, and No-Limit Omaha - maybe one day we'll switch to Pot Limit Omaha.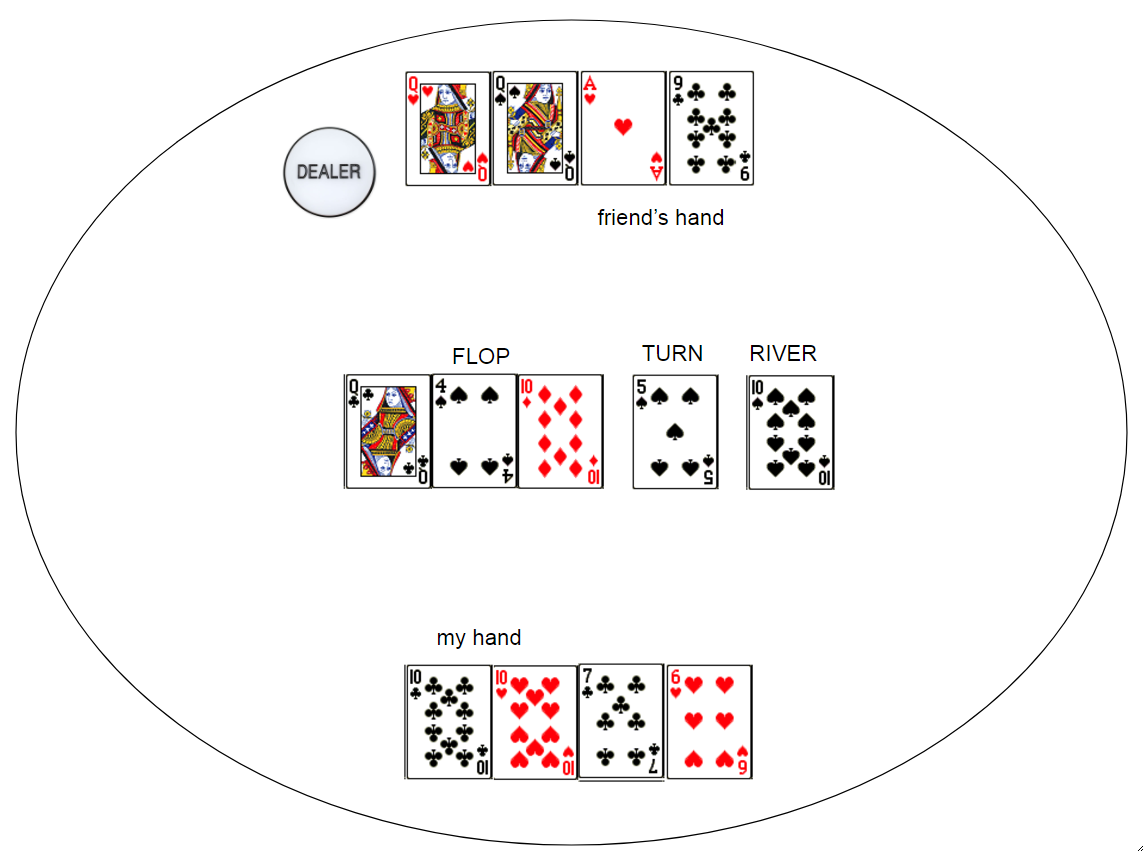 In this hand every player called the 4 big blinds preflop, I lead the flop under the gun, and I get a couple of callers. On the Turn I bet again about 40 big blinds, the button push all-in for about 200 big blinds and I snap call (you know, history...).
- I have a set of Queens
- Fuck! But I still have outs, like a 3 or an 8
[river comes]
- ...or a Ten mwahuahuahah
Nice pot, with the added bonus of a tilted friend for the rest of the night.