No info on him, just 20 hands.
We are very deep (250 big blinds) in the early stage of a tournament.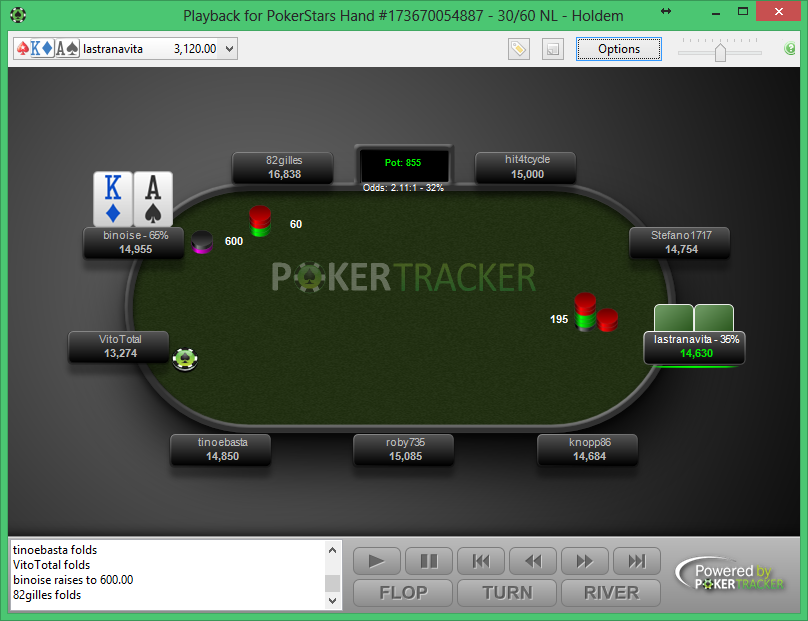 He opens about 3x, and we 3bet him about 10x. He just flats (assigned range: half the deck).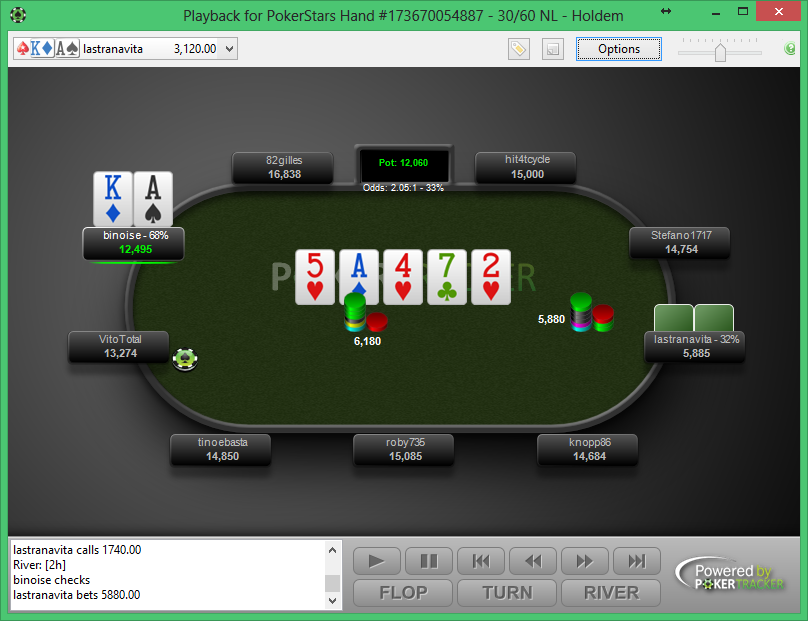 He flats our flop and turn cbets. The river is a third heart and I check, to call a small/goofy bet or to fold to a big bet, but mainly I think he will check behind with a big pair or a weak ace.
He bets big and I fold, I'm not necessarily putting him on a straight [edit: I mean flush] but I think he beats me. There's no reason to float/bluff this much in early stage of tournament.
I would like to know what do you think about:
Was it better to bet/fold the river (about 3k chips) instead of check/folding?
Was it better to check/calling the river instead of check/folding? A friend of mine say so.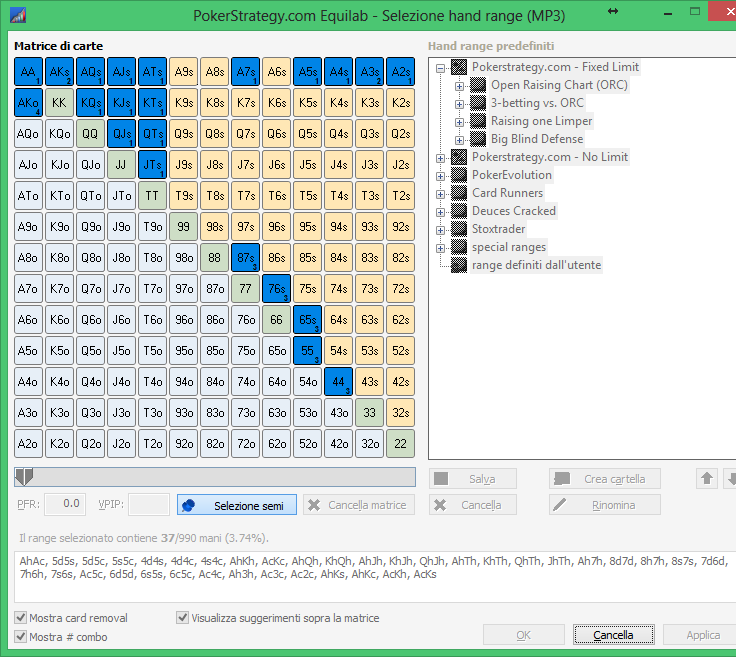 This is the range I assign to him on the river. I do not agree with my friend who says I could have turned a weak Ace in a bluff. I think he's always checking behind those hands. The only bluffs I can imagine here are 87s, 76s, 65s.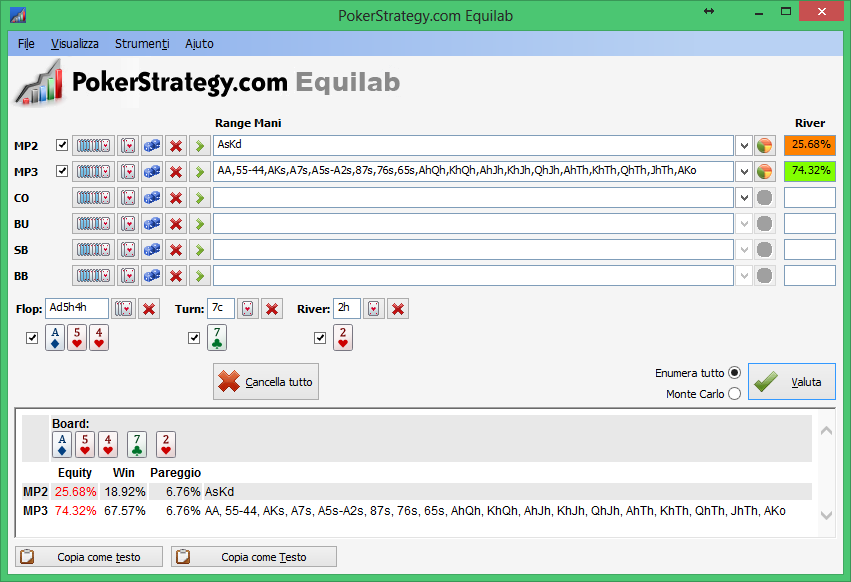 There's a small chance he's valuebetting AK and a even lower chance he's valuebetting a set of aces (only 1 combo, plus it would be too tricky to slowplay Aces so deep in chips and not 4betting).
A flush draw would make sense not to raise the flop, he has position and it's probably scared to play for all his chips in early stage. I would expect 2pairs and set to be raised on flop or turn, but I don't know the opponent so everything is possible.
It's been a long night so forgive english mistakes please!