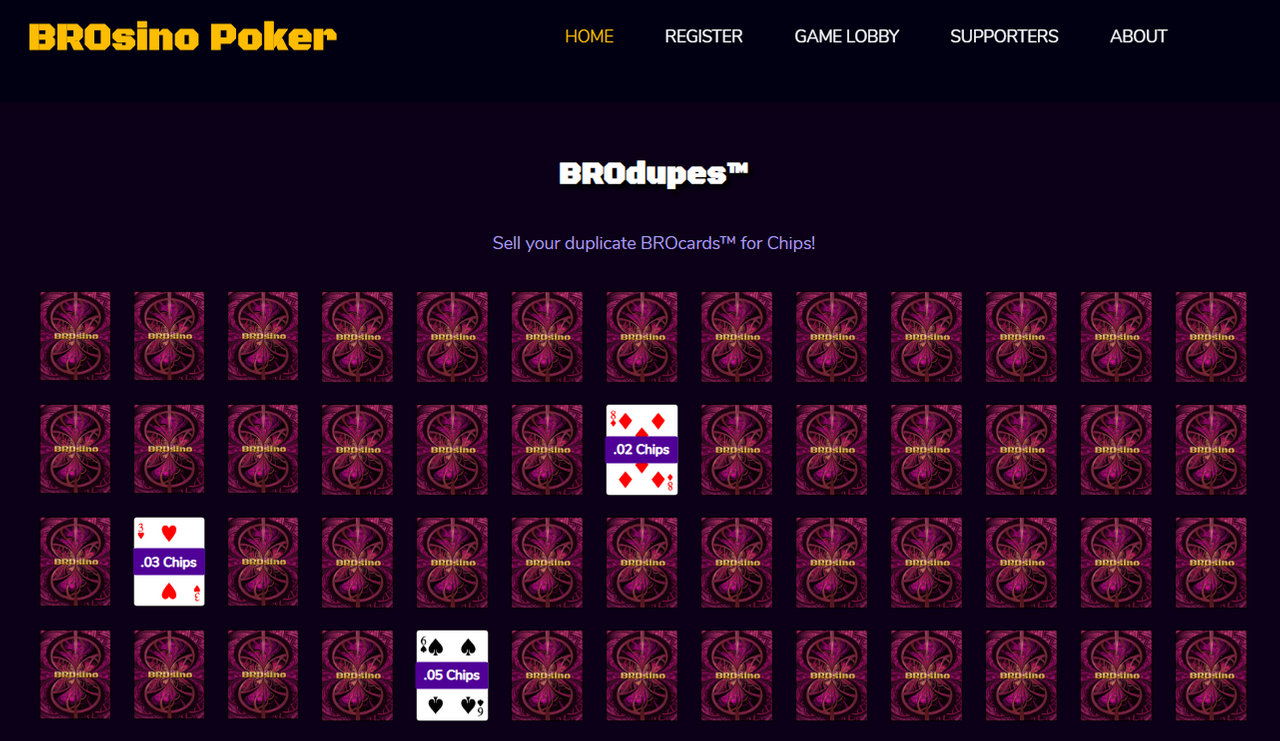 BROcards™
Our new collectible poker card game BROcards™ allows you to win BROcards™ for finishing in the top 4 of any tournament, but sometimes you may end up with duplicates. Now you can sell those duplicate BROcards™ for cold hard Chips or convert the Chips to STEEM when you cash out using our Cashier.
Simply visit the BROdupes™page.
Be careful though, if you aren't already a BROwingman™, you'll need to complete the BROcards™ set twice to get the Exclusive role that allows you to play in our monthly 100 STEEM Freerolls, which will increase in value as more people are eligible.
BROsinoPoker.com
If you're not already signed up at BROsinoPoker.com, then what are you waiting for? All you need is a valid Steem account that is active and in good standing with the Community. That means, if you're on a blacklist or have a low Reputation, you will not be allowed to play since you are most likely a sockpuppet or straight up ahole. ;)
See you at the tables!