G20 protesters in Seoul, South Korea during the group's gathering in 2011.
Anti-Capitalist protesters stormed G20 venue in Hamburg, Germany protesting against what they perceived unjust.
According to some of the protesters, it is wrong for this few people to determine the fate of the rest of the world.
The protesters who had come with umbrellas and rain gear said they would storm police barricades around restricted areas while making it difficult for participants to travel or walk to the G20 venue.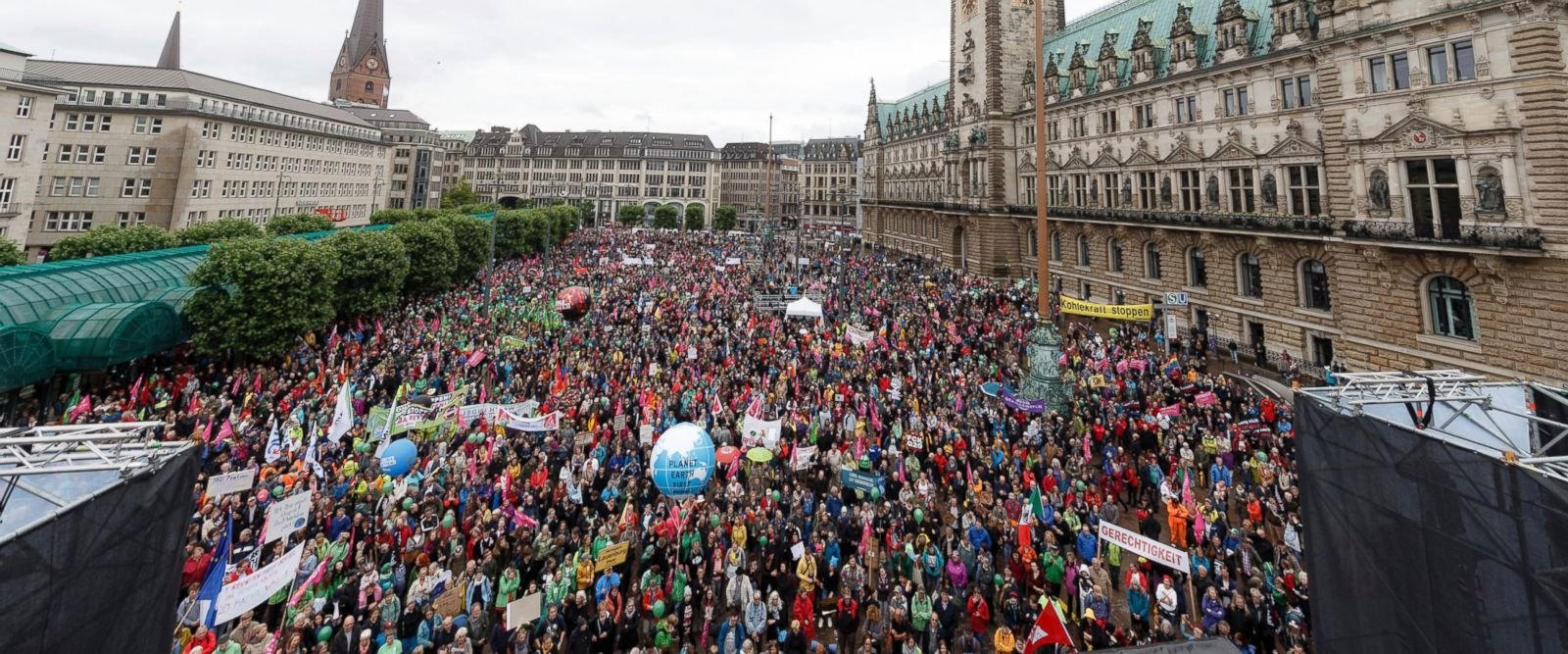 Protesters outside G20 venue in Hamburg Germany
"We are living in a democracy and the red zone is not a democracy," said Karl S, a student protester from Düsseldorf who declined to give his full name.
"I'm sure we can't stop all these leaders from meeting but if we can stop them from getting their food or catering shortly we've achieved something," he said.
Another protester, Christian, said we are here to disturb the G20. "It's not right that a few countries get to decide what happens to the rest of the world at this summit."