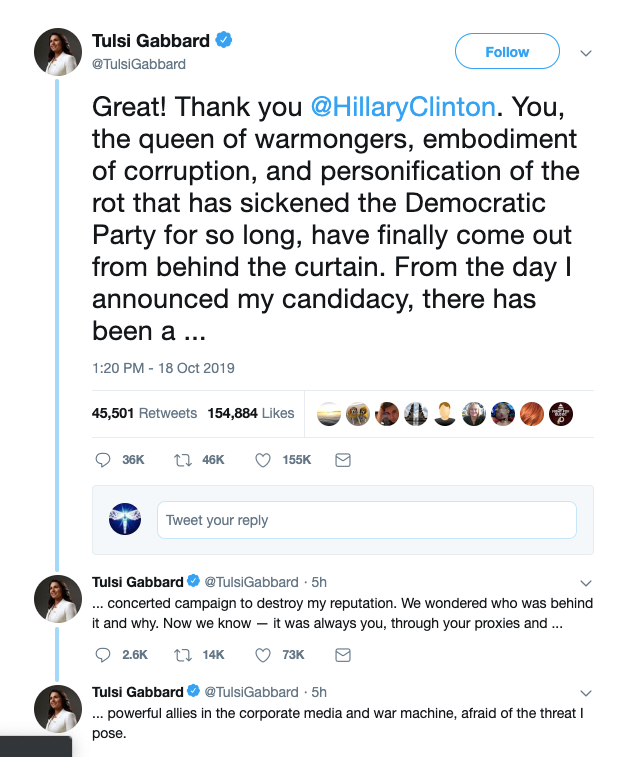 This single twitter thread made my day. Tulsi is a bad ass. If you're looking for a class on modern day political social media savagery look no further than this tweet.
I'm not entirely sure how humanity somehow found the cojenes to start taking on the deep state but things are escalating. Pedos can't hide. Clinton's eatin' crow.
I didn't think I'd see this in my lifetime.