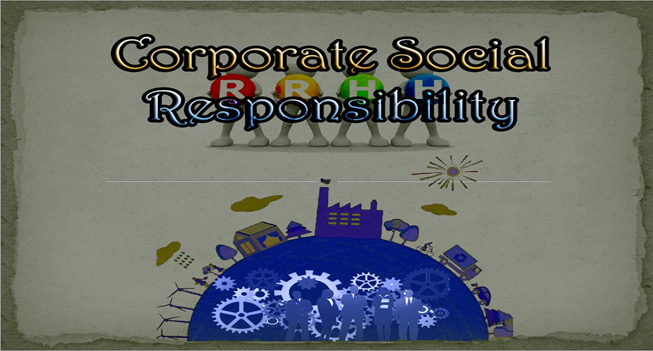 My comments are based on the information gained directly from the experience, which is the inspiration for this review.
"Corporate social responsibility is a business decision, not because it's nice or because people make us do it... but because it's good for business" Niall Fitzerald, exCeoUniveler
Corporate Social Responsibility was suggested by the governments of many countries in the areas of electricity and water services, the environment in terms of roads and waste, health education and forest fire prevention, strengthening the training of community council leaders, etc.
Today concrete actions could be added, such as:
Scholarships for special instruction and/or training in specific technical or artisan areas, according to the needs of the environment.

Rest and recreation programs, such as culturally interesting excursions.

Promotion of Sports Teams, uniform supplies, trophies, balls, court conditioning.

Subsidies to reduce the expenses of Workers and their immediate families for food and/or clothing purchased in certain establishments.

Organization of Savings Banks and/or Promotion support of Suppliers.
...and stop counting...because our opportunities for improvement are abundant and imagination flies.

However, to select any of the mentioned scenarios, it is necessary to take into account the cultural, territorial, legal, academic and sociological characteristics of the community in which the action will be carried out, since the objective is to stimulate the participation of its residents, of the neighbours in such programs/projects that could be promoted by:
Government Organizations, that is, taking into account the current social policies of the Government

As well as the programs that remain over time with International Non-Governmental Organizations

Religious groups, such as various associations of Evangelical Churches, Capuchin Friars, Dominican Sisters and Franciscan Sisters, all dedicated to serving mission peoples with mostly low-income populations.

The Society of Jesus, with the Jesuit Priests, with programs of a recognized social content with the peasants, in popular sectors of diverse cities of our country, taking care of refugees, children/adolescents and young people in situation of risk, In my time as a student of the UCAB-Caracas, (1970/1975,) I participated by carrying out in the Friars of Catia and surrounding zones, socioeconomic surveys for Fundacomún + the weekends in activities of social nature in the surroundings of the Church of Antímano.

Families with Foundations for the protection and promotion of social and environmental diversity, such as the Phelps Foundation, which has added value to cartographic studies of the Venezuelan territory. The Branger Family with its Foundation oriented to the rescue of children, adolescents and the environment. Lorenzo Mendoza of the Polar Foundation and the philanthropist Eugenio Mendoza Goiticoa who founded and supported the Children's Orthopedic Clinic and brought to Venezuela the Viposa Houses that initially were to cover the housing needs of its workers.
I can testify to this last one, because I met him while working in one of his companies.

It is understood that the development of the Company must go hand in hand with the environment in which it is immersed, that is why it assumes the commitment, formulating diverse Projects oriented mainly to the areas of services, environment, education, community strengthening and the improvement of the quality of life of its workers.
To this end, the business entity proposes some objectives to be achieved and proposes a set of activities to be carried out in a specific scenario, time and resources, which must also be monitored in order to make the adjustments required during their execution.
Trustees/Managers and Workers/Syndicated, live together through relationships that seek balance and in whose faithfulness of the balance we are located the Industrial Relations, responsible for maintaining Labor Peace, as a collective effect generated by the "day to day" of all the Human Talent that exists in that productive or service context, identified as a Commercial Company, Autonomous Institute, Corporation, etc..
Then, the Company and/or the Public Institution must assume its commitment of SOCIAL RESPONSIBILITY, with its People and with the citizens of its environment, as a new way of relating the Organization with its Members, its Directors, its Workers, its Families and the Community; in short, with the Society.
There are no limits
As stated at the beginning of this publication, the options for making this commitment a reality are countless.
For example, a company can carry out a project to strengthen the community around it....
What would be the purpose of this idea?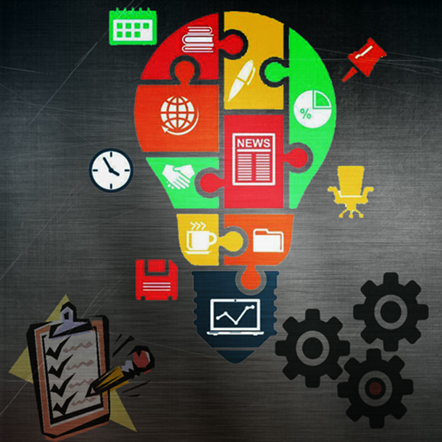 Image of my property.
It could be the support for the fulfillment of labor norms of recent data, related to and the Plan of formation and continuous and permanent collective self-training, in which the citizens of the environment must be included.
Some examples of Corporate Social Responsibility that I witnessed being fulfilled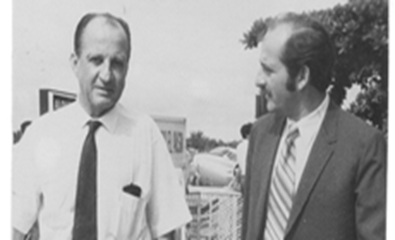 Photo of my property.
Dr. Francisco Battistini Casalta, who in addition to being a Founding Member of the Ciudad Bolivar School of Medicine, has contributed with his findings on skin disorders in the Bolivar State Venezuela.
He left his research centre as a legacy in the "Ruiz y Páez" Hospital Complex in our city, which his daughter, Dr. Ana María (Annette) Battistini de Brun, currently maintains with her own patrimony.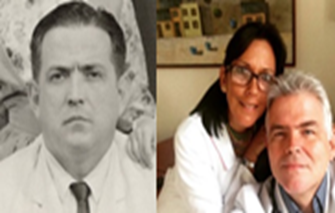 Photo of my property.
The doctor-pediatrician, Dr. Carlos Hernández Acosta, who founded the Pediatric Hydration Service of the Ruiz y Páez Hospital (Bolivar State Venezuela) , donated his salary to guarantee its proper functioning, In addition, with personal resources, he assisted the indigenous children of the region.
This ideal is maintained by his son Carlucho, who, together with his wife Elvia, both medical professionals, reserve a free assistance program for indigenous children in need of his attention at the Centro de Pediatría Integral.
Businessman Miguel Ruscino Visicchio, who in addition to providing subsidies for basic household goods and coordinating popular markets for his Guarenas and Ciudad Bolivar Workforce, actively participates with the Mirandina Sports Foundation, promoting sports in the State of Miranda and/or providing support to teams of different disciplines in surrounding communities.
---

The sixty years of life, plus the forty years of work activity, have given me very interesting experiences, which let me understand that social responsibility is not a current issue; it has always been on the table and in the hearts of many people who promote these activities, and it has been more than proved that it CAN!
All we have to do is "mobilize" those who have the material and intellectual resources and the desire to do something for the Common Good!
Thanks to all those who converge as a team of STEEMIT, for reading it and I hope that I have added value to some of my students, colleagues and / or people interested in the subject.
---
The source of the information is my own.
Estibalitz M Amuchategui A. Industrial Relations Professional graduated from UCAB-Caracas (1975), with forty-two (42) years of experience among others:
Private Organizations (Industrias SABAL, VIASA, CADA, Productos EFE, Organizations Pepsicola y Hit the Venezuela, Coca-Cola/Panamco, Granitos del Orinoco + Iutirla/U.N.E.S.S.R./U.N.E.R.M.B.)
(C.V.G., GOSH/Sistema Bolívar, Ferrominera Orinoco, Instituto Salud Pública/ISPEB + UNEFA).