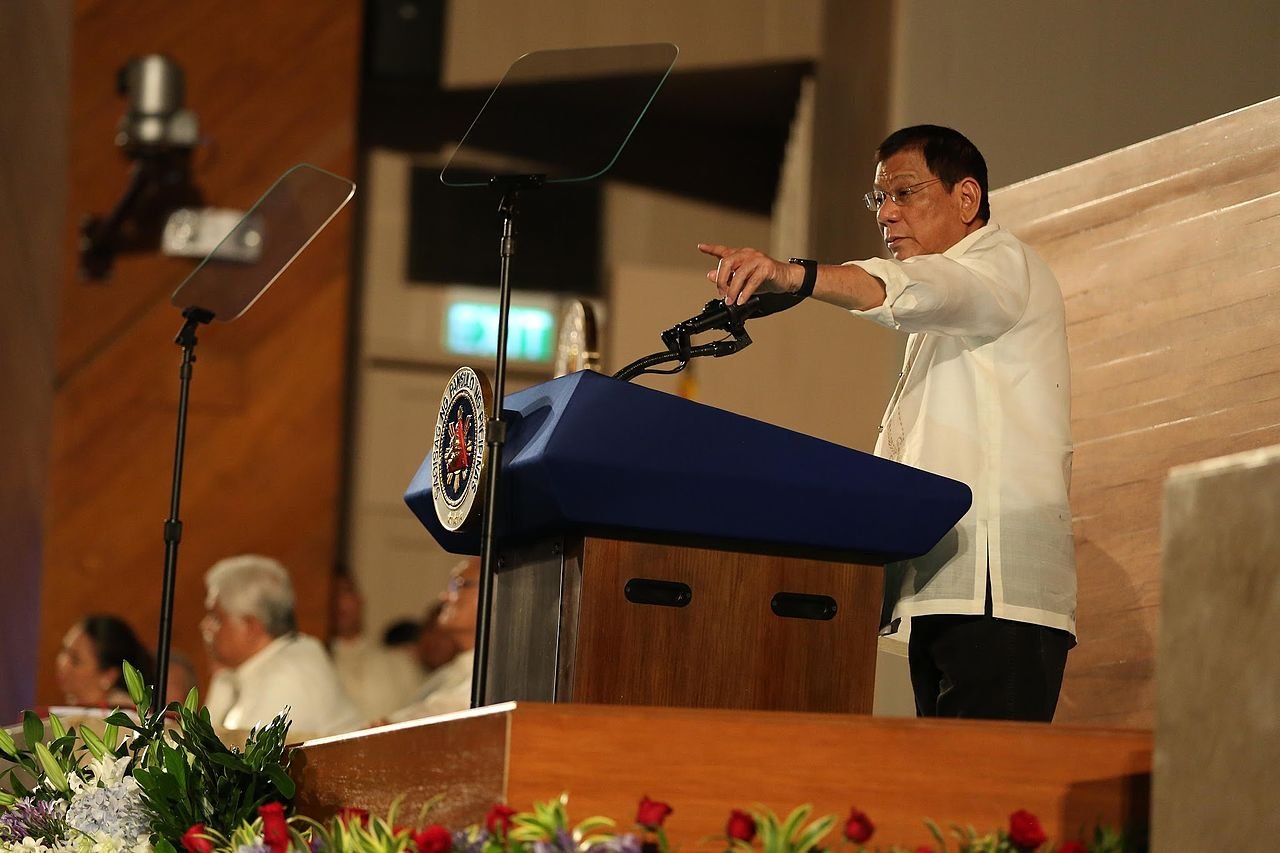 The recently elected president of Philippines Rodrigo Duterte has been hitting the world headlines with his outspoken speeches, calling Obama "a son of a whore" not once but twice and that he will severe ties with US to join Communist China before retracting from his statement. His first 100 days in the office were met with shock and worldwide condemnation for his call for extra-judicial killing on drug pushers and with him comparing himself to Hitler. 
Could Philippine really be under the reign of a deranged dictator who could jeopardise the stability of the region?

I think before we make up our minds, it would be prudent to do a little fact checking and clear up some of the misconceptions perpetrated by the international press:
Duterte DID NOT encourage extrajudicial killings!
In fact he condemned the unlawful killing of the suspects before they were given a fair trial. It has also been documented that a lot of the killing were carried out under instructions by gang members and corrupted officials.
Duterte planned to establish Rehab Centres across the country
Even during his previous previous position as the Mayor of Davao City, he has be an advocate of rehabilitation treatment of drug offenders. The same drive for addiction treatments have been a part of his effort to curb the crystal meth epidemic at the early stage of his war on drugs, and have continued in development (2) in tandem with the police raids. 
Duterte just doesn't think before he speaks
OK so there was no excuse for Duterte's choice of colourful words and his joke over the Australian missionary, but he is far from being the blood-thirsty, crazy dictator that some people have been led to believe. In fact, he have managed to rise Davao City from being the murder capital of the country to the safest, so the man is no fool when it comes to governance.
Furthermore, if you actually watch the full speech he gave to the Chinese you can clearly see the indignation in his face (and hand gestures) as he gave lip service to the bully, who had laid claims to the naval territories and constructed artificial islands so close to his country. The man have simply realised the fact that even with US and international supports, his people will be the ones suffering in the cross-fire. He HAD to negotiate and appease its neighbouring country to diffuse the tension in the South China Sea and prevent further escalations.
"I don't care if I burn in hell. For as long as the people I serve live in paradise."

Can you imagine Donald "I am smart for not paying tax" Trump saying this for the American people? Duterte said this because he is willing to get his hands dirty for what he believes is the greater good. The man might lack the tack but I really believe he is a good man.