I wonder which one of those fine gentleman are going to cure cancer, develop artificial intelligence, make breakthroughs with new materials that reduce the energy needed to sustain resource abundance, or fight on the front lines because they are trained veterans in a World War?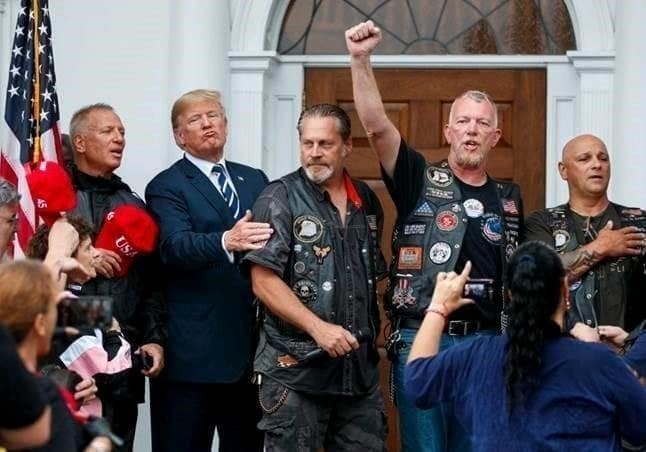 They will do none of those things,. and yet they imagine themselves to be some kind of Patriots but they have no contribution to offer that is substantive and measurable. Patting people on the back and showing solidarity is totally useless.
Of course hearing this will make them very angry because they or subtly insecure and us sensitive. They're sensitive because they know deep down they have done so little actually. What more can you expect from a bunch of populists who care more about their self-esteem and self-image as patriots than the bottom line.
Perhaps they offer value and they do some things that are good for people but not all good is equal in value. 100,000 tough guy male Patriot cheerleaders are not worth the life of one immigrant scientist that can cure cancer... unless you are a week and all this traditional identity mumbo-jumbo bullshit means something to you.
If they're not contributing to these things that is perfectly fine.
In that case however they should come quietly and with humility.