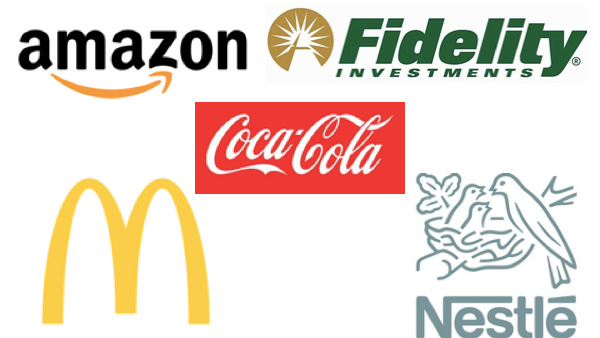 I recently took out a subscription to the Ethical Consumer Magazine – it was only £30 for a year, which seemed like a bargain for six publications a year and access to all its back content. I also get access to the ethical ratings of over 1000 companies, which is the main thing I signed up for.
Ethical consumer researches and analyses the ethical behaviour of companies across five categories:
Animals (animal testing, factory farming, animal rights and cruelty)
Environment (reporting, climate change, pollution and toxics, habitats and resources, palm oil)
People (human and worker rights, supply chain, irresponsible marketing, arms and military supply)
Politics (anti-social finance, boycott calls, controversial tech, political activity)
Company ethos and sustainability – fair trade, organic, energy efficient, vegan/ vegetarian products)
On the basis of its research, Ethical Consumer then scores each company out of 14.
The scoring is mainly negative: a company starts with 14 and gets marks taken away depending on how it performs in the first four categories above, but a company can score one positive mark if it has a whole company sustainability or fair trade policy (category five above) which applies across the whole company.
It follows that the highest ranking companies score 15, and the lowest 0, although 0 is rare!
The worst performing companies in 2019 according to Ethical consumer
I compiled this list by trawling through an A-Z list of all companies on the database and selected any company with a score of 2.5 or lower. What's interesting is that the resulting list doesn't simply include all the usual suspects: it includes many of them, but some are missing, and there's a few companies I've never heard of in the mix too!
Because there are (surprisingly?) so few companies, I've kept the A-Z intact rather than rearrange them in order of poor ethics.
If yer ethically minded, these are the real rot, the ones you want to avoid dealing with, unless it's to disrupt and critique...
Aberdeen Asset Management 2
Amazon.com 0
Barclays 2.5
Archer Daniel Midland company 2.5
Booker Group 2.5
Camelot Group 2.5
Chanel Group 2.5
Coca Cola 1
FMR LLC 0
Guess Inc 2.5
HSBC Holdings 2
Mcdonalds 1.5
Munich RE 2.5
Mondolez Int 2
Nestle 0.5
Ocado Group 2
Ontario teachers pension plan 2.5
Old mutual 2.5
Pepsico Inc 2.5
Pukka herbs 2
Starbucks 2
Standard Life 2
Notable omissions
Most surprising is that none of the big oil companies feature in this dross-list - Shell scored 3 (just avoiding the cut, but BP scored 4.5. Also, the only big tech company in here is Amazon, the tax avoider etc.
P.S. In case you think you can dodge the unethical choco bullet by cracking open a Mars Bar rather than a Yorkie, Mars Inc just avoided my cut, scoring 3.
Next steps...

Researching corporate ethics was one of the things I promised myself I'd do in semi-retirement, so this is just the first steps. I had intended to plough into the validity of EC's indicators of ethicality, but I've kind of run out of time, so more of that next time!