Family, for all its messiness, is still family.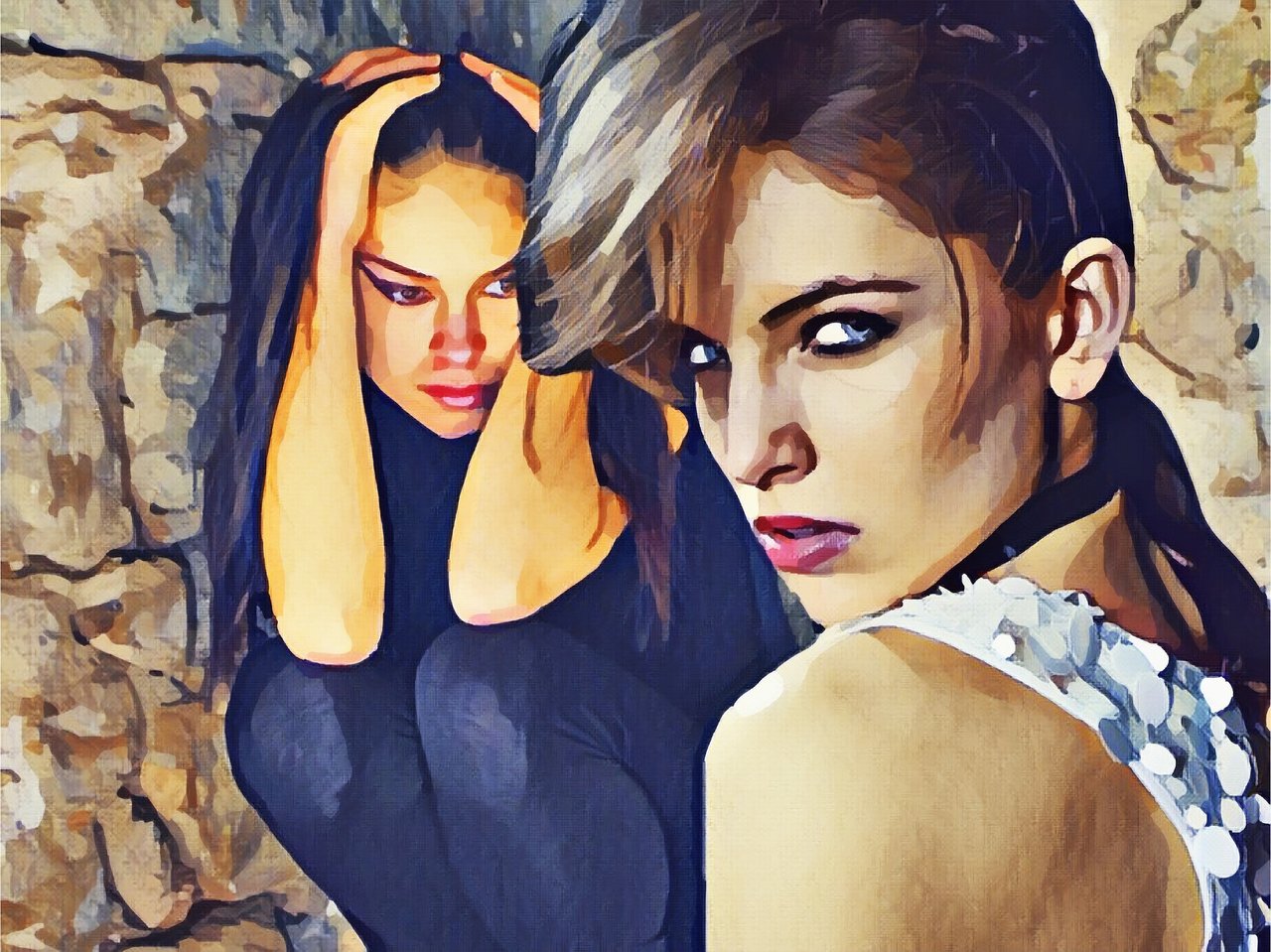 On October 21st Canadians elected a government. If anything is going to be memorable about this election it will be that it was the election where I learned up front and personal just how personal some people take politics.
This past election was one of the nastiest I have ever seen. It was like watching American politics unfolding in Canada. That level of partisan wrangling is not productive.
I am interested in politics. Being an avid consumer of media, the political stories are usually the first ones I look at. Government and what they are doing shapes my world in many ways. I try to understand not only the policies but also the mechanics.
I've learned over the years that even when laws or policies are impacting my life, adapting is a better solution than waiting for political change.
The Frustration of Political Arguments
Discussion and debate are one thing, arguments are not worth having.
Oh I can get caught up in them just as easily as the next person. The problem with arguments is after, I am pissed. I'm pissed with the person involved in the argument. I'm more pissed with myself for engaging in them.
Some people live for that stuff. Doesn't mean I need to provide the target.
Arguing with family over politics is too volatile. I try not to engage. I kept comments on Facebook during the campaign as evenhanded as possible. I didn't want to poke the bear with my sister, or anyone else.
Being Accused of Not Caring
I was rather surprised when my sister messaged me on election morning. She hadn't been in touch for months. I'd seen her partisan posts the day before and ignored them.
She asked me if I remembered an incident that had occurred when dad died and how she 'had my back'. That was a bit of a stretch. The brother out of touch had targeted me with his anger toward his sisters. I'm the only sister without a partner. He didn't dare go after them.
This out of the blue questioning without any pleasantries had me cautious.
She said she felt like I was doing to her what our brother had done to me. She hadn't contacted me in months and I had avoided poking her political sensibilities. How was I was doing anything 'to her'?
What I was 'doing to her' was holding opposite views. To her, this election was personal and my holding opposite views was just a slap in the face. My opposite views meant I didn't care about her.
I stared at the screen dumbfounded. My sister is an intelligent educated woman. The idea of taking an election personal was just stunning. The idea that I was slapping her in the face with my vote when I was three provinces away and one vote among many was even more stunning.
It was truly a what the fuck moment for me.
My mind was trying to comprehend how anyone can take an election personal. There had to be more to the picture. I asked.
Yes there was. The economy in her area was impacting her family directly. Among the factors that could help to improve the situation is the building of an oil pipeline.
I pointed out to her that not only was an election with a win by her party choice not going to change the situation but also governments on both sides of the divide had failed to get this accomplished.
There was some more back and forth and the convo finally came around to catching up until I had to head out to a meeting.
The Aftermath
The exchange left me upset. Really upset and angry. I felt for her situation but was angry at her bullying and manipulation. I was not going to allow her to do that again.
Do not engage was to be my rule.
Since the election she has dropped some nasty comments on posts on my timeline where I was engaged in some conversations over the election. I ignored them. The people she was commenting to could respond or not.
Then she dropped a link into messenger. After a while I took a look at the link. It was partisan rhetoric. I reminded myself of the do not engage rule and didn't respond.
I woke yesterday morning to a nasty message that I was being passive aggressive, not responding privately but then going after her on Facebook. She saw my conversations as being directed at her.
After a few hours I finally decided to make one response. I let her know I was not going to engage and she should find another target.
Her response was to inform me I have a closed mind and she's unfriended me.
Good politicians know that taking politics personal is never good. At the end of the day, they have to work together to get anything done in government.
Taking politics so personal you'll cut off an avenue of communication with family is unhealthy. At the end of the day, she's still my sister.
Maybe I should have told her I had voted in the advanced polls.
Want to keep up on what is happening in The Ramble? Sign up here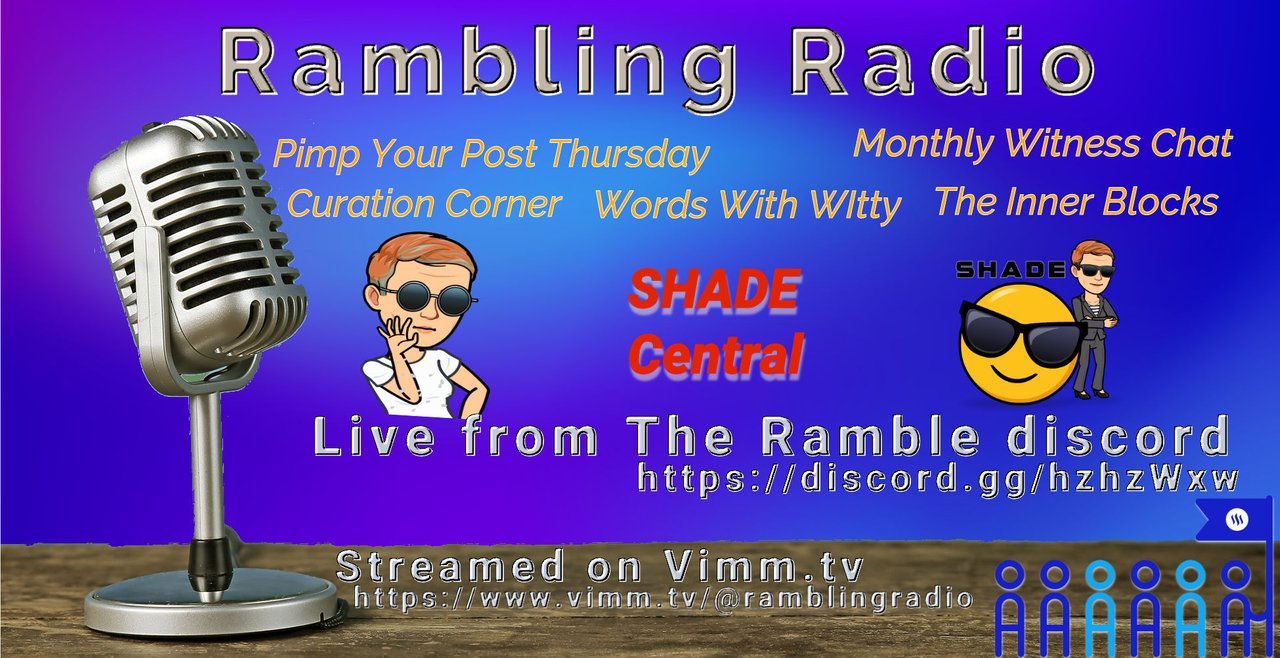 Until Next Time — Just Steem on










If you like this, please follow me and upvote the post.

Want to know when I publish? Sign up here