In my 46 years on this planet, I don't think there's ever been anyone as "special" as Donald J. Trump in the whitehouse. From his exuberant debate style to his completely ignorant rants and ramblings in a wide variety of settings.
So, to see what he was saying to his core supporters, I signed up on his email list. So, from time to time, I get emails in his voice, no less, making ridiculous claims and asking for money.
But this one takes the cake!
After reading today that Unca Donald, and Uncle Joe were in a pissing contest over who would beat who in a high school fight (puh lease, like they even remember highschool) I opened up my inbox to find the gem I'm about to share with you.
After growing up Republican, I realized I was pretty close to being a Libertarian by the time I was 25. But, when I finally decided the govt should not have the right to restrict people from smoking a weed that grows wild, I knew I was in.
So, if I'm anything politically, that's it, but I still wanted to know what he was saying to his base, and I was not disappointed. It's a constant stream of nonsense, in more detail than his tweets, and lots of fund raising. For a guy who didn't need the salary, he sure asks for a lot of money!
So, without further ado, if you are not on his list, here's what you're missing!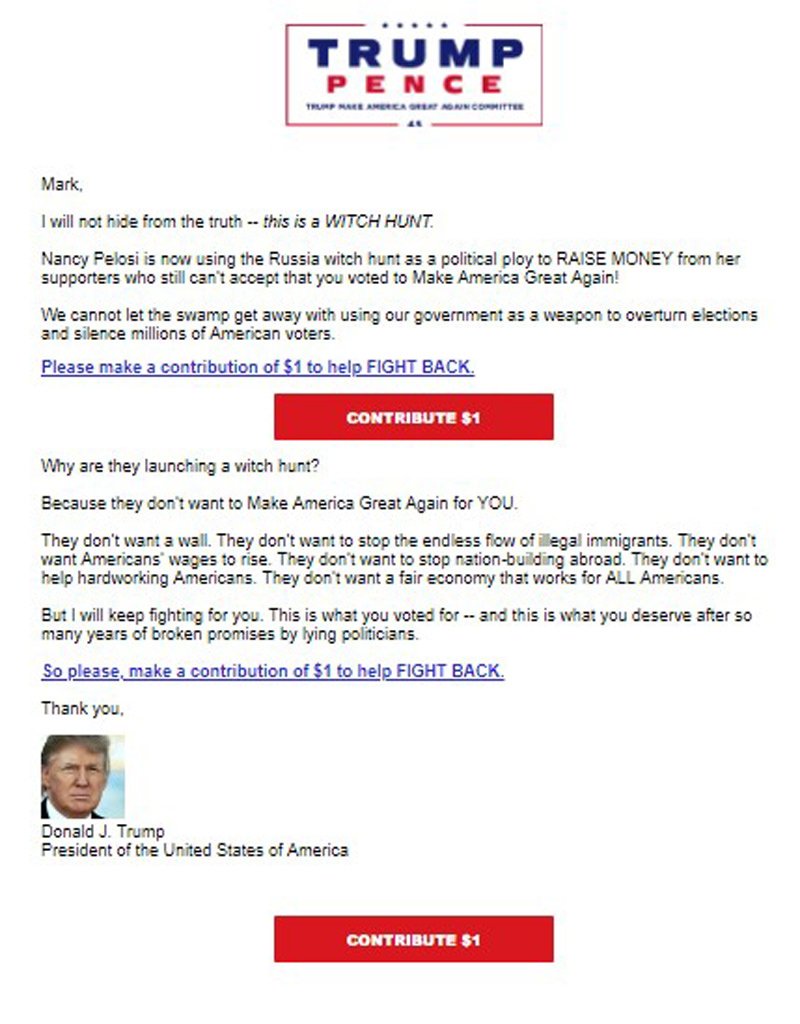 So, just one question remains? How did he get Alec Baldwin to write this?