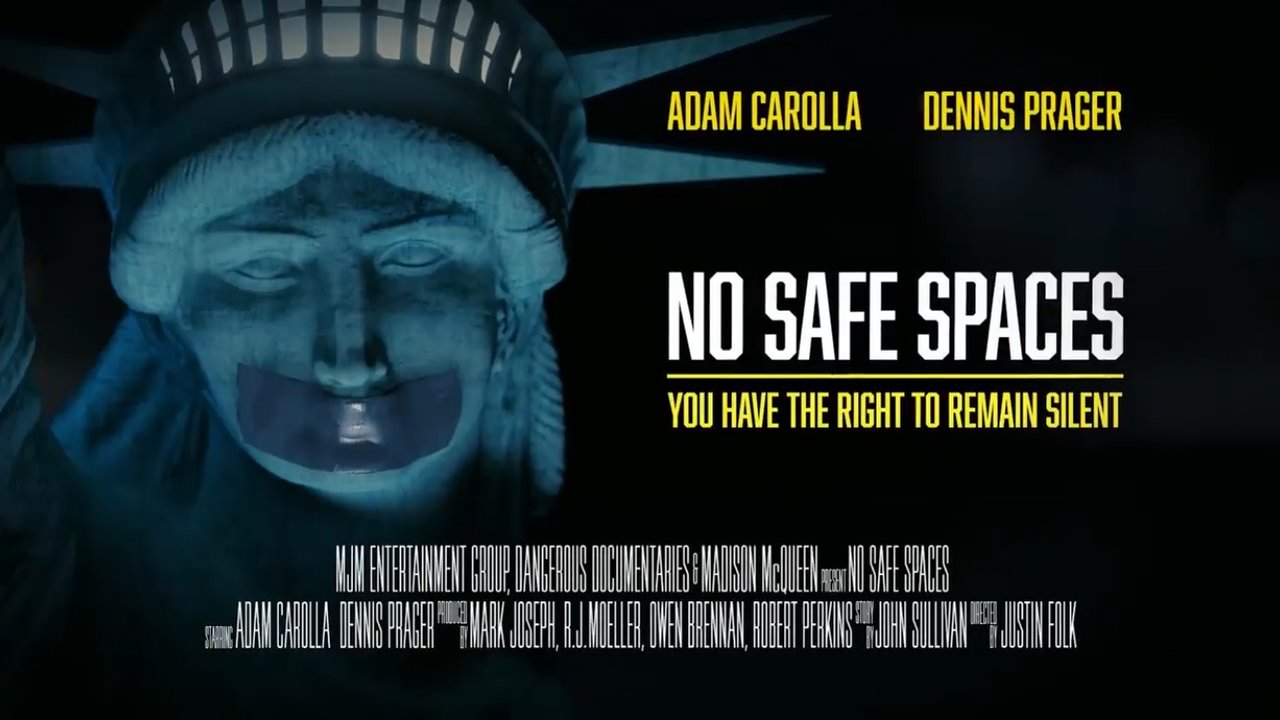 I just love the perfectly troubling image of the Statue of Liberty with tape over her mouth. It's a perfect visual metaphor for this film
I've been a huge Adam Carolla fan for many years. I can't say that I'm the biggest Dennis Prager fan but I'm always open to his opinions whether I agree or not. These two gentlemen have made a great new film together about the perfect subject matter at the perfect time.
Free speech is the pillar of freedom at its most fundamental level. The fact that people are trying so hard to stifle free speech is alarming. It is so worrisome to all of us that understand history.
All ideas are welcome and the point of thinking is to decide for yourself what you agree with and disagree with. I really hope that people wake up to this obvious fact. Trying to shut down people that you disagree with will backfire every time in the long run.
Posted using Partiko iOS