It has taken a while, but the evidence has been continuing to mount that the current COVID19 issues are being used as part of a move to centralise power even further into the hands of few and fewer people. Even the mainstream media has written pieces on how tyrants are literally using the 'opportunity' to stifle free speech and dissent around the world.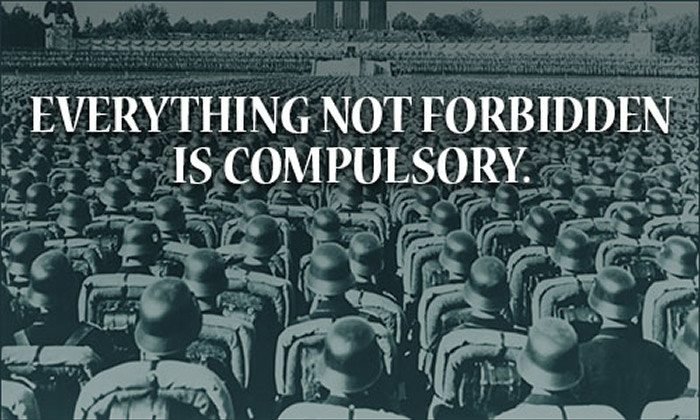 I have been intending to write extensively on how I have come to realise that decentralisation is one of the most needed steps for us to resolve most of our challenges on Earth and how centralisation of power is at the core of the causation of most of our problems. Centralisation means a loss of the personal power needed to embody free will and to create the experiences and access the resources that we all uniquely need in each moment. Decentralisation is the only solution.
In addition to helping to maintain a decentralised social network and communications channel in the form of the STEEM blockchain (now relaunched as the HIVE blockchain following a hostile takeover by an anti social 'billionaire' from Wuhan, China just as the virus exploded in the same part of the world), I have also launched a digital marketing agency that seeks to help projects and businesses/groups to decentralise their online presence and operational processes too - see Crucial Web - Digital Marketing Agency for more information.
The topic of decentralisation and it's role in the evolution of humanity is fascinating and although I gave an introductory talk on this several years ago, there is so much more to say and ultimately it demands thousands of pages or several full length documentary type videos. I am aiming to produce these at some point, but as anyone who knows me can appreciate, I typically have 5 or more large projects running simultaneously - so if you or anyone wants to decentralise THIS project and help me get it done more quickly then I would greatly appreciate your help!
A Great Overview of the COVID Power Grab
---
Thanks to @corbettreport for this new, lucid overview of the #covid19 situation and the fairly obvious power grab that is taking place globally from governments and the biggest corporations - there aren't many people who I can rely on to produce commentary that is so well researched that i agree with 95% or more of it even once, let alone repeatedly - so Kudos to James! He covers the lockdown in Japan, the implications for centralisation of business/wealth and the way that information has NOT flowed from the specific intelligence agencies tasked with monitoring viral outbreaks, among other pertinent points: