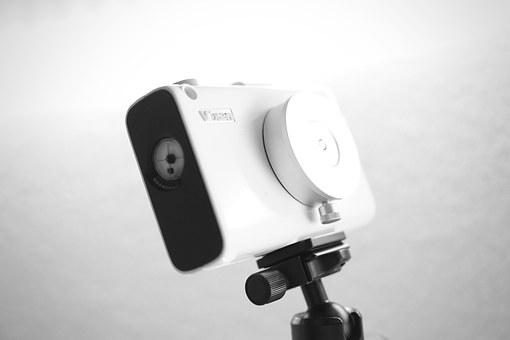 pixabay
The idea of cryptocurrency portfolio tracker apps was borne out of the need to make investment and trading as simple as ever. This app will help the newbies and those jumping on the crypto bandwagon in the long run.
In this day and age, the phrase 'cryptocurrency portfolio" doesn't completely sound new to most of us on this space. As an advanced and committed trader, you should have this app or extension on your phone and computer. Of recent, the idea of maintaining this tracking app was fraught with numerous difficulties such as; maintaining Excel-tables, managing wallets, and monitoring of exchanges - truth be told, this isn't an easy thing to do.
Today, to simplify this process, there are a number of tools called cryptocurrency portfolio management applications. Desktop applications appeared first but have gradually become obsolete. Life is accelerating and users want to keep their finger on the pulse all the time.
Without further due, below are some of the best recommended portfolio tracking apps:
Delta has been around for some time now as it is known for its efficiency and accuracy in terms of scheming our trade volumes, Delta is widely available on desktop (Windows, Linux, and MacOS), as well as iOS/Android mobiles respectively.
Unlike other tracking apps, Delta stands out as "the best Bitcoin, Cryptocurrency, and ICO tracker. Reason being, this tool tracks a massive array of tokens (2000+) upon its claims to attain the largest library of supported coins.
Download the app on Playstore | Appstore
Blockfolio boasts of being the world's most popular Cryptocurrency and Bitcoin self-styled portfolio management app.
This exceptional app is available for iOS and Android mobile, unfortunately, the desktop web or extension isn't available - maybe in the future, it will.
Considering all the qualities this platform has, you'll then realize why it tags itself as " self-styled portfolio management app", this is because the app has to-chart abilities as it boasts support for over 207 exchanges. Unfortunately, some common trading pairs, for instance: USDT isn't available for some certain exchanges.
Among its other key features, Blockfolio's notification functions are ideal for those looking to receive instant alerts when a specific price level is hit. A news aggregator tab provides a useful way of staying on top of the latest happenings. The new Signal feature, provides instant updates from the development teams of your portfolio teams, although some may find these notifications a little distracting.
Download the app on Playstore | Appstore
Cryptocompare is a professional and data-focused app specially designed for individuals and organizations alike. However, this app tends to be available on the website and android form only.
I'm very certain you'll fall in love with this particular app interface as it surface's a huge amount of data on each asset. Judging from the feedback, news, and articles about this app, you'll realize why many pro-traders rates this as a go-site.
I'll continue with the list of best-recommended tracking apps in my next post, so stay tuned!
References: